Section Branding
Header Content
For Every School District In Georgia, A Vaccination Plan Of Its Own
Primary Content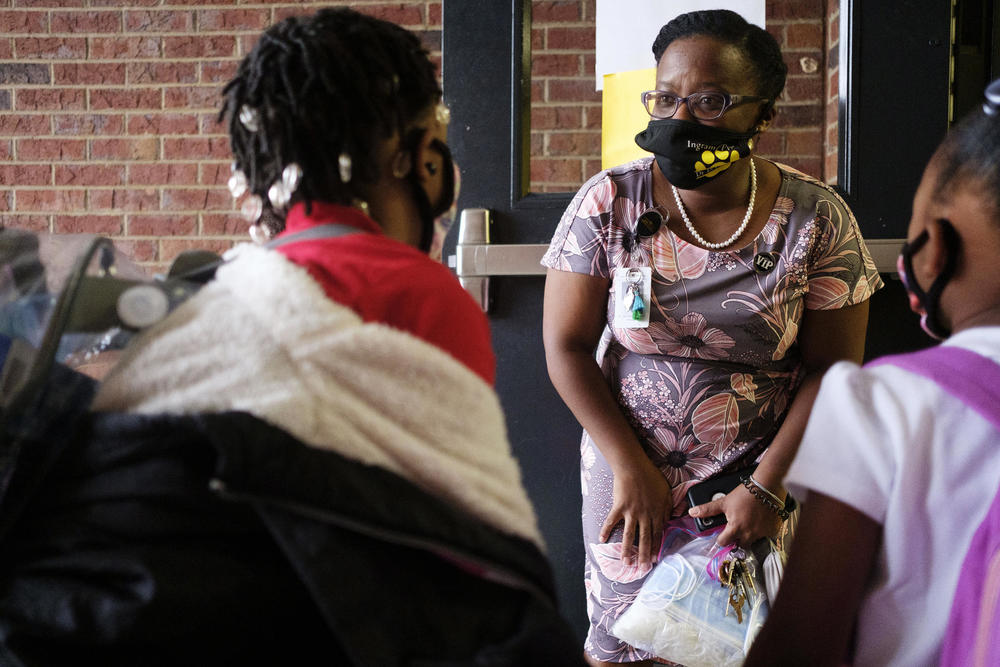 When teachers are eligible to be vaccinated in Georgia starting March 8, there will be as many plans to do the job as there are school districts in the state. 
During a press call with State Superintendent Richard Woods and a number of local school leaders, Ryan Loke from Gov. Brian Kemp's office said when teachers were surveyed by the Department of Education and the Department of Public Health, most said they would prefer their school systems manage vaccinations. 
For Georgia, that's 181 different plans to vaccinate the 63% of respondents who said they wanted the vaccine, or 136,000 people. 
The plans vary. Local health departments will  administer the vaccines in some places while private healthcare providers will others. In metro Atlanta-area Henry County, school nurses under the supervision of a local pharmacist will handle a mass vaccination event.
"They have now all been trained to be administrators of the vaccine and are really eager to be a part of this public health solution," Henry County Superintendent Mary Elizabeth Davis said. "And we've actually gone through the process of training our administrative clerks to do the data entry work and our social workers who will serve as really sort of the support for the flow of the operation."
In the far southwestern corner of the state, Early County superintendent Bronwyn Ragan Martin said vaccination will have an almost concierge service feel on Monday, the first day allowed for vaccinating teachers.  
"They'll get curbside or doorside service, and they will get their vaccinations right there outside their classroom," Ragan Martin said. 
The district by district approach is also seen as a boon to overcoming doubts about the safety of the vaccine. Curtis Jones of the Bibb County School System said he decided to make himself an example for his teachers. 
"My staff asked me, since I'm over 65, to go in and get the shot," Jones said.
So he did it. 
"I was able to tweet it out," he said. "I did a video and I just let people know that the shot did not hurt. And so after they laughed at me, then I think we had more people who decided to sign up."
Bibb County Schools plans to vaccinate teachers in one session on March 13. That's in line with most school systems which have planned one or more mass vaccination days beginning March 12 with some plans stretching into April.
The effort will also see the state's first widespread use of the new Johnson & Johnson vaccine.
Secondary Content
Bottom Content