Section Branding
Header Content
Atrium, Houston Call Off Hospital Deal, Citing Pandemic Pressures
Primary Content
Two Middle Georgia health systems have called off their proposed combination, saying the COVID pandemic played a major role in the breakup.
Atrium Health Navicent, in Macon, and Houston Healthcare, based in Warner Robins, announced Thursday that they "mutually agreed'' to stop pursuing the deal.
The COVID pandemic and its impact "caused both organizations to re-evaluate the parameters of the agreement, and we agreed it was in both of our interests to step away from the combination process,'' the two systems said in a statement.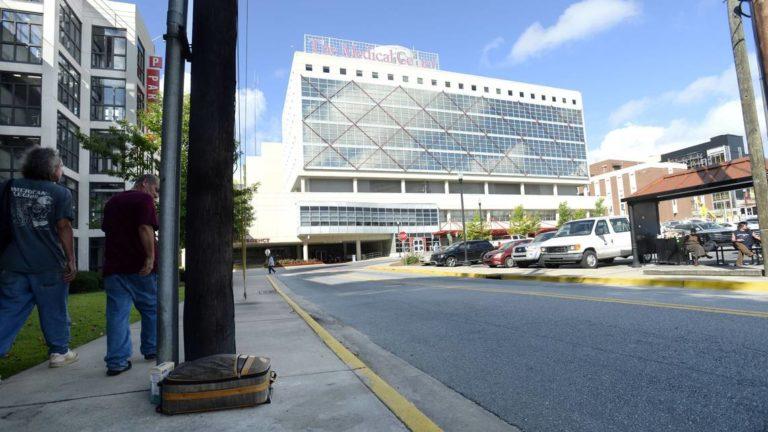 Atrium Health is a nonprofit health system based in Charlotte. It took over Navicent Health in 2019.
The breakup with Houston does not affect the combination that Atrium is planning with Floyd Medical Center, based in Rome. The news on Houston "is totally separate and has no effect on the Floyd process,'' said Dan Fogleman, an Atrium spokesman. That deal is expected to close this summer.
The Macon system has a new CEO, Delvecchio S. Finley. He replaced Ninfa Saunders, who stepped down after eight years as president and CEO.
Atrium "has been a good relationship for Navicent,'' said Dave Smith of consulting firm Kearny Street Consulting.
The advantages of such hospital consolidations include lowering some costs and gaining more clout in contract negotiations with health insurers, experts say.
"Like any big system, Atrium is going to try to have a bigger footprint,'' Smith said. He added that Atrium may look to grow further in Georgia by acquiring hospitals outside metro Atlanta.
Mergers of hospitals nationally were down slightly in 2020.
Many health systems saw revenue shrink "in the wake of canceled procedures, and an ongoing grind of diminished volumes, heightened labor and supply expenses, and continued surges of the virus that placed extraordinary demands on both frontline staff and management,'' said a recent report from the consulting firm Kaufman Hall.
But the report added the pandemic experience may act as a catalyst for strategic hospital combinations in 2021.
The Rome News-Tribune reported that the pending Floyd/Atrium alliance is probably the biggest business deal in Floyd County history, and is expected to pump $650 million into the Floyd system over the next 11 years.
The statement from Atrium and Houston also said the physicians and employees of both systems "remain committed to continuing our strong history of working together and look forward to a bright future to enhance patient care and improve access to services throughout Central Georgia.''
"Both organizations express their gratitude to those who have worked diligently on the proposed combination over the past three years and the many community and industry leaders and their employees who supported the partnership."
This story comes to GPB through a reporting partnership with Georgia Health News.
Secondary Content
Bottom Content