Section Branding
Header Content
New Omnibus Georgia Senate Proposal Would Severely Restrict Absentee Voting
Primary Content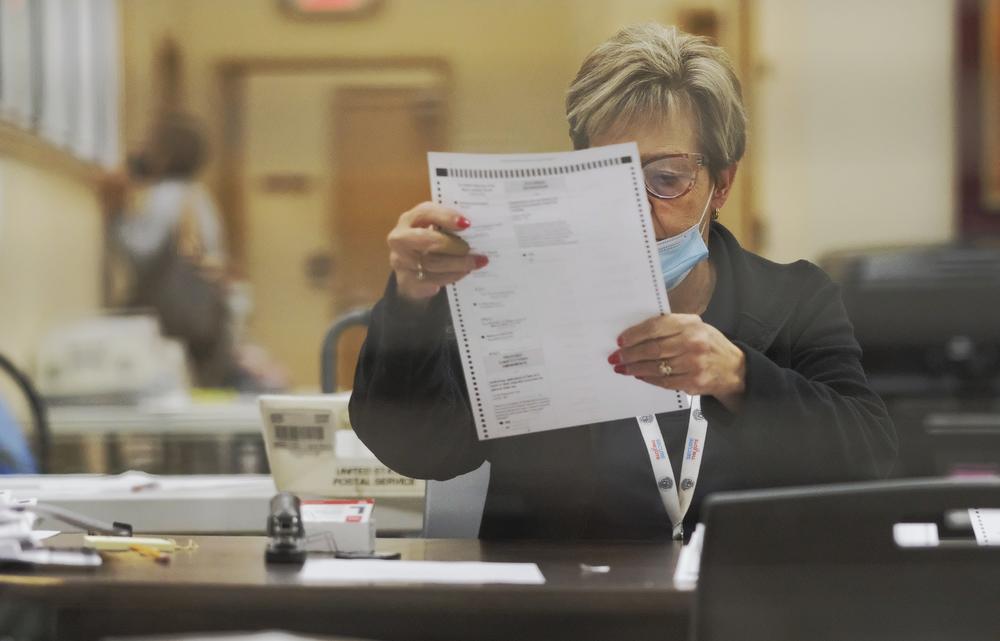 All but three Republicans in the Georgia Senate majority are cosponsoring a massive elections bill that would give Georgia one of the most restrictive absentee-by-mail voting laws in the country, the latest attempt by lawmakers to make voting harder after Democratic victories. 
SB 241 would severely limit who is eligible to vote by mail, require applications to be made under oath with additional ID requirements and require some ballots to have a witness signature and include a photocopy of ID to be counted. 
 
Currently, Georgia is one of 34 states that does not require an excuse to vote by mail and one of 19 states that conducts signature verification of absentee applications. Only two states, Alabama and Arkansas, require photo ID to be submitted with the actual ballot.
Under this proposal, only voters who are required to be absent during in-person voting periods, work in elections, are disabled, are "required to remain on duty" at work when their workplace is a polling place, observe a religious holiday that conflicts with the election day or are older than 65 would be allowed to vote by mail. To apply for a ballot, you would have to list your reason and swear under oath everything is true or correct, plus add your driver's license number or state ID number and date of birth. 
After you receive your ballot and fill it out, you must get it signed by a witness (unless you are disabled, a caregiver for someone who is disabled or a military or overseas voter) and include a photocopy of an acceptable form of photo ID. Poll workers would then check that ID against your application to accept the ballot.
 
For third-party groups that send absentee ballot applications, they would have to add a sizable disclaimer to the application to note where it came from and that it is not an official application.
Another section of the bill would establish a hotline for "voter intimidation and illegal election activities" that the attorney general's office would have to investigate within three business days of receiving a complaint. It is not clear who would pay for the hotline or the staffing, and the State Election Board is currently set up to investigate election-related violations.
It would also require counties to post daily reports of their absentee and early voting numbers to their county websites — something that dozens of counties across the state don't really have in place.
The bill would ban the SEB from entering into consent agreements without a joint resolution of the General Assembly, which stems from conspiracies pushed by former President Donald Trump and others that the state illegally settled a lawsuit that changed absentee ballot procedures in 2020 that led to widespread fraud. There is no evidence of widespread fraud and the settlement, approved in a case presided over by a George W. Bush-appointed judge, instructed state elections officials to remind county officials to provide timely notice of absentee rejections.
Elsewhere in the measure, lawmakers would allow a county's legislative delegation to temporarily strip powers from a county election board and hired supervisor and appoint a new board or supervisor after a hearing. Georgia law designates the "superintendent" of elections as a bipartisan appointed board in most cases, or a probate judge in others.
 
The bill would also direct the secretary of state to enter a "multistate voter registration system" — which the state already did in 2019 by joining the Electronic Registration Information Center, or ERIC, after the legislature passed HB 316.
Two parts of the bill continue Republicans' fixation of Fulton County's mobile voting buses used during in-person early voting, attempting to ban their use by requiring early voting locations to be buildings and only allowing mobile polling places in cases of emergency.
Much of the omnibus measure would direct local elections officials to report the total number of votes cast as soon as possible after polls close and then have them count ballots without stopping until everything is complete, a challenge for larger counties that have hundreds of thousands of ballots to count after the 12-hour election day period.
The bill would also require judges to hear election lawsuits within two business days of filing and decide them as soon as possible. Trump and his allies filed cases seeking to challenge Georgia's votes at every single level of the judiciary, from Fulton Superior Court to the U.S. Supreme Court and lost them all.
Sens. John Albers (R-Roswell), Kay Kirkpatrick (R-Marietta) and Brian Strickland (R-McDonough), all potentially vulnerable senators in demographically and politically changing districts, are the only three not listed as cosponsors on the legislature's website. 
Republican Secretary of State Brad Raffensperger's office said in a statement that they were reviewing the slew of voting-related bills filed in both chambers and declined to offer support to either of the major proposals filed by GOP lawmakers.
"Once we see something that prioritizes the security and accessibility of elections, we'll throw in support," a spokesman texted Tuesday. "At the end of the day many of these bills are reactionary to a three-month disinformation campaign that could have been prevented."
In the House, a 60-page bill HB 531 is set to be voted out of committee soon, and would ban Sunday early voting and restrict the window of time voters could request absentee ballots, among other measures. The Senate passed four elections bills Tuesday that would add photo ID to absentee applications, require counties to process absentee ballots earlier, delay election results until counties can confirm the total number of votes cast and require local officials to enter voting credit sooner.
Secondary Content
Bottom Content