Section Branding
Header Content
2021 Shines Difficult, Complicated Spotlight On Transgender Georgians
Primary Content
Listening to Rowena Cason speak about her 11-year-old, Morgaine, it's clear from the onset that she couldn't be more proud of them. 
"This kid is amazing," she said. "They're honestly one of the funniest and most honest people I've ever met. They just have such an old soul and they're so wise. They have the deepest empathy, too."
Morgaine came out to their mom several months ago as nonbinary, an umbrella term for genders other than male and female. 
"They've always been very casual in their conversations with me," Cason said. "The nonbinary transition happened so gradually that we never really talked about it until I asked them if they would prefer they/them pronouns and they enthusiastically agreed."
But Cason said the transition at Morgaine's school, Coweta Middle School, hasn't been as easy. Their family has been in the news recently for an alleged bullying incident in which Cason said Morgaine was assaulted in the restroom by a peer and knocked unconscious.
"[The school] intended to send the child back to class with no medical attention," Cason said. 
She said that eventually Morgaine was taken to a hospital, where they were diagnosed with a mild concussion and medical shock.
Cason also said that staff at the school have accosted Morgaine and their caregiver in the past, calling Morgaine's gender "make-believe nonsense" and that they'll "never be anything but a girl."
 
Cason said that although she's looked for answers, the school, the district, and the school board have all gone silent. Morgaine is now taking virtual classes.
"I've contacted an attorney and would like some sort of response from the school system," Cason said.
Morgaine's story is one of several that have taken on a new significance as America shines a new spotlight on transgender issues across the country. Georgia has not been exempt from that conversation.
'It's not about identity'
Several weeks prior to the Senate runoff election, Sen. Jon Ossoff spoke to GPB News' Sarah Rose on LGBTQ issues, including his support for the legal recognition of nonbinary Georgians on both a state and federal level.
"People should be able to define their gender and their identity however they see fit," he said at the time. "It's not a matter for the state to impose what choices we have."
In doing so, Ossoff became the first U.S. senator in American history to publicly endorse an expansion of federal recognition for nonbinary gender markers.
But in the General Assembly, a different discussion is happening about gender, sex and its place in Georgia's culture.
House Bill 276, which has been dubbed by its author Rep. Philip Singleton of Sharpsburg as the "Save Girls Sports Bill," would ban transgender girls from competing in single-gender sporting events if it doesn't align with their gender identified at birth.
This bill isn't Singleton's first pass at the issue. GPB News spoke with him last year regarding a similar bill that did not gain traction. It was the first bill he filed as a legislator.
Singleton spoke again to GPB News on Wednesday, defending the bill and claiming that his intentions have been mischaracterized by the media.
He said that his bill comes down to differences in biology between athletes assigned male and female at birth.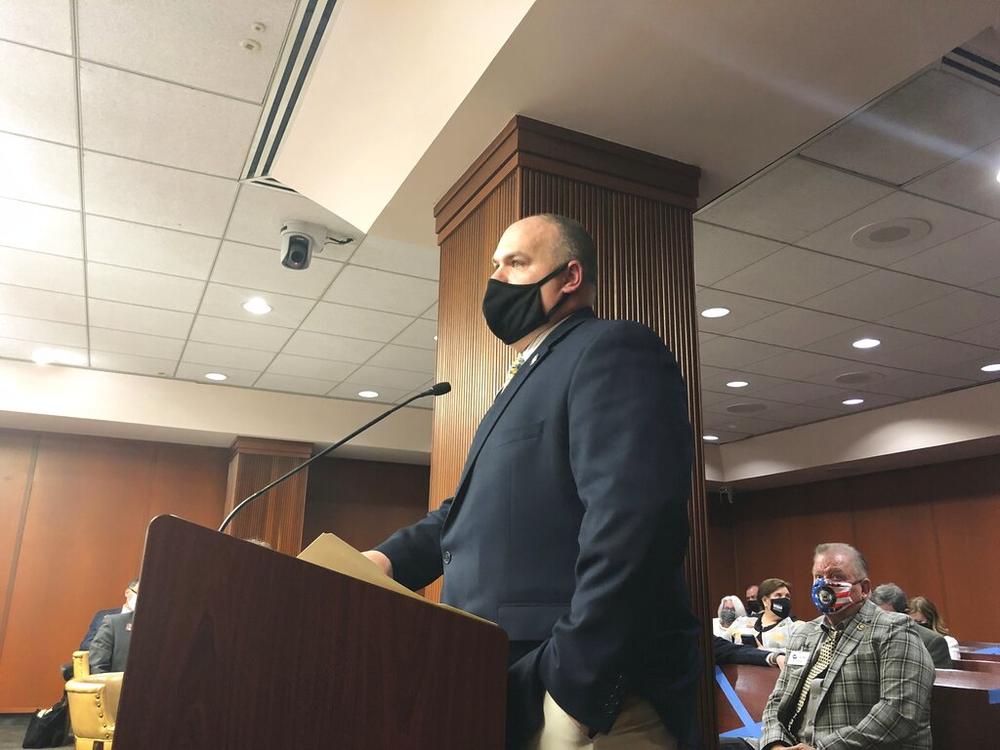 "There are mountains, literally mountains of scientific evidence that there's a biological difference between men and women," he said. "There are biological advantages that men have regardless of gender identity, which is a completely different thing than biology."
Despite Singleton's claims, there is not a scientific consensus in the sports medicine community regarding the participation of transgender athletes. 
In a study of two world championship sporting events by the International Association for Athletics Federation, women with higher testosterone levels performed better in only five out of 21 events. A 2019 University of Colorado study suggested that levels of testosterone were not a good measure of athletic advantage in women athletes — and in some cases, it was even a hinderance.
However, Singleton said that he's heard from women athletes and their parents across his district expressing their support of the bill.
"I have dozens of letters of support from organizations across the country, including personal letters from female athletes in Georgia supporting that we protect girls' sports and their rights," he said.
When asked by GPB News if Singleton would share any of these letters from women athletes for inclusion in this article, he said he would. As of publication time, GPB News has not received copies or a response after sending a follow-up request.
Singleton argues that the issue isn't about gender identity, as transgender athletes would still be allowed to participate in the sports of their "biological" sex.
"It's about protecting women's sport; it's not about identity or sexual orientation," he said. "It is a misrepresentation of the legislation to make it about those things."
Singleton said that there were bigger issues the LGBTQ community should be focused on, raising the issue of gender identity in basic work protections. When asked if he would support that effort, Singleton signaled his interest.
"It's all about language," he said. "In general, I believe that nobody should be discriminated against by their government."
He did not shy away from acknowledging the divide between Republicans and the LGBTQ community, arguing that most of the blame rests with the latter group.
"The LGBT community, they are not a community that is known for working across the aisle or known for working for common good," he said. "In this case, they're opposing a bill that is laser focused on women's rights. And it's just going to cause more division even among their own community."
A Woman's Journey
Charlotte Henry, a trans woman and martial artist, grew up in Marietta. She takes exception to Singleton's perspective.
Her journey began far away from home in Vietnam. She wasn't open about her gender identity at the time, but knew even then it was something she couldn't continue to hide.
"I knew I couldn't keep the girl in the closet," she said.
Thirty days into her drafting and deployment in the Vietnam War in 1968, the perimeter at her station was overrun by the Viet Cong. The next several months were a constant barrage of rocket and mortar fire.
Amidst the fear and uncertainty of war, Henry found friendship in a Vietnamese woman with whom she confided her secret. They would spend their time together looking at outfits in her used Sears catalogue, and would eventually introduce Henry to a local seamstress and cobbler to have her a dress and shoes made.
Henry also found a common bond with the Korean army that was stationed alongside her unit. She began taking private instructions in Korean martial arts in her downtime.
"I spent the rest of my tour in Vietnam going on patrol at night with my dog and having two private lessons a day, every day unless we were under attack," she said.
Although the interest began as a hobby, Henry would eventually receive her black belt from the Korean army.
"I didn't plan to be good; it wasn't my intention," she said. "My battle was with something else and it was just not wanting to be unable to fight back."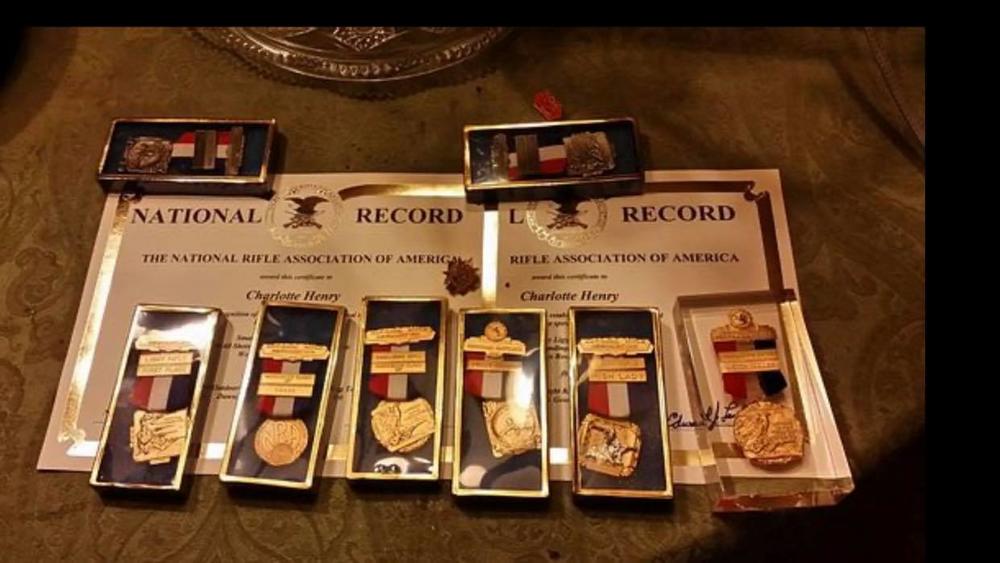 She brought her interest back home after Vietnam. The black belt she earned allowed her to teach martial arts, and she continued to compete in events for years after. One day, a letter came in the mail that she was one of the top 100 black belts in the country. Then in 1974, Professional Karate magazine listed her as the second best martial artist in the Southeast.
But even after returning from Vietnam, she was still fighting another war of her own back home. Police arrested her for wearing women's clothes while driving, a crime in Georgia at the time.
"I got dressed and went shopping in the middle of the day," she said. "I didn't know a single trans person at the time. I had no idea what I was doing but there I was and I got pulled over on my way home. There were a total of six police cars and a paddy wagon. My heels must have been threatening."
Henry would later move to New York to transition before eventually returning back to Georgia.
She said efforts to prevent trans girls from competing in women's sports is personal for her and goes against the communal spirit of athletics.
"The foundation of sport of any kind is fairness, but sports are also a form of community bonding and recreation," she said. "The exclusion of some children from being able to play with their peers is a form of shunning."
Henry went on to call out what she believes is a hypocrisy in focus among lawmakers, who have been less vocal about issues like steroid abuse in sports.
"Steroids in combat sports should be a criminal offense, but he is worried about transgender children?" she asked.
For Henry, she wants her experiences to shine a light on the broader conversation around gender in Georgia, including all the struggles she faced to get to where she is now.
"If I could show the world what I wanted, it would be the ugliest parts of our lives," she said.
Secondary Content
Bottom Content