Section Branding
Header Content
Following Foreclosure, Reflections On Town Center Mall's Four-Decade History In Cobb
Primary Content
For those who grew up in Cobb County in the past four decades, it's nearly impossible to not have a memory that involves Town Center at Cobb, commonly known as Town Center Mall.
For Atlanta resident Darin Givens, those memories are formative. He worked at B. Dalton Booksellers at the mall in 1990 — during the height of what he referred to as the "teenage suburban mall craze" that swept most of America during that decade and the late '80s.
"It was exciting to be around all of that activity," he said. "You know, all the people coming in, especially on the weekends. It was very, very crowded."
Givens recounted the fanfare that surrounded Town Center in its opening years. Prior to its development, the area around Barrett Parkway in Cobb was just hills and farmlands, a scene that may be hard to imagine for those familiar with the present-day road checkered with restaurants including Chili's and T.G.I. Fridays and retail locations such as Best Buy.
"Anytime we would get even a dusting of snow, my family would drive down the parkway because it was so beautiful to see snow on those rolling hills of the former cow pastures and farmland," he said. "Then when I was a teenager, the mall opened and it was just so exciting to see this development there."
The mall's opening in 1986 took business away from the existing Lenox and Cumberland malls and drew patrons who drove long distances to shop at its stores. However, the last decade has not been kind to shopping malls across America — and the stress they've faced has only been exacerbated by the COVID-19 pandemic.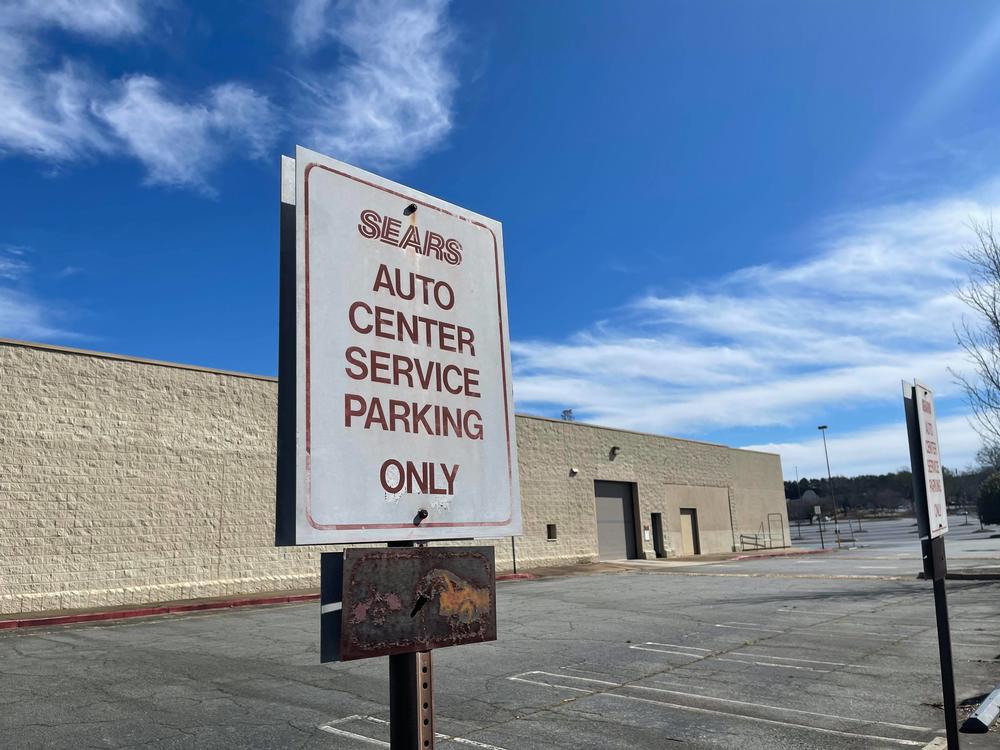 Town Center has fared better than some. It still retains three of its anchor stores: Macy's, Belk and JC Penney, although its Sears location closed late last year amid the troubled chain's latest round of cutbacks. The store had been at the mall since its inception.
That doesn't mean the long-enduring mall isn't staring down its own grim prognosis. Last week, the property — now formerly owned by real estate development trust Simon — was foreclosed upon by its lenders and investors following a default on a $200 million loan. When asked by GPB News who was now managing the day-to-day operations of the mall itself, trustee Deutsche Bank declined to comment and the mall's management office did not return phone calls.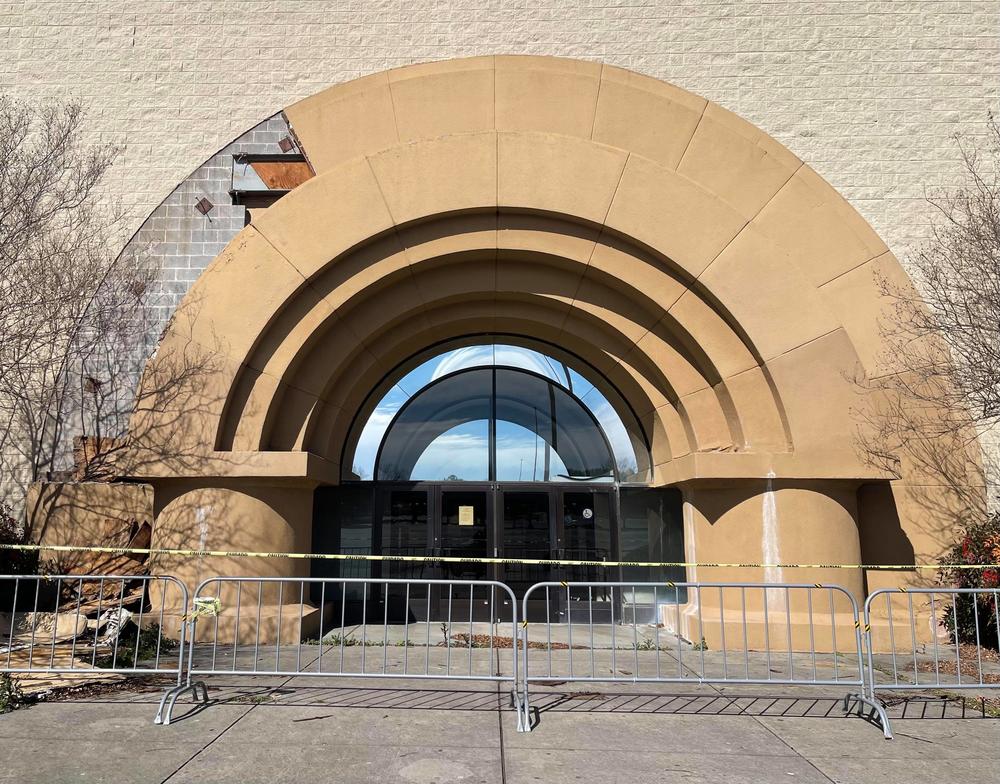 Town Center's homepage on the Simon website now redirects to an error page. The mall's Facebook page also removed Simon branding from its latest profile picture.
GPB News counted at least 13 empty storefronts across the mall on Monday.
For some millennials and Gen Xers who grew up in Kennesaw, Town Center was a place of common social congregation. Tori Baggett, a former manager of the mall's Hot Topic location recounted how the alternative music, fashion, and pop culture chain store — known for its walls of band T-shirts and goth-inspired aesthetics — became a go-to destination.
"We had kids who basically grew up in our store," she said. "They would bring their parents in and consult us on piercings and hair dye, and it was our job to make sure this kid didn't fry their head or else they may never be allowed in our store again."
At one point, the store even hosted acoustic performances from local and touring bands.
Baggett said she became used to seeing the store's regulars.
"One guy came in every week," she said. "He knew every one of us by name and just came in to talk — he wouldn't buy anything, he was just there to come say hello and tell me about the history of every music album known to man while I folded piles of T-shirts and stopped kids from shoplifting."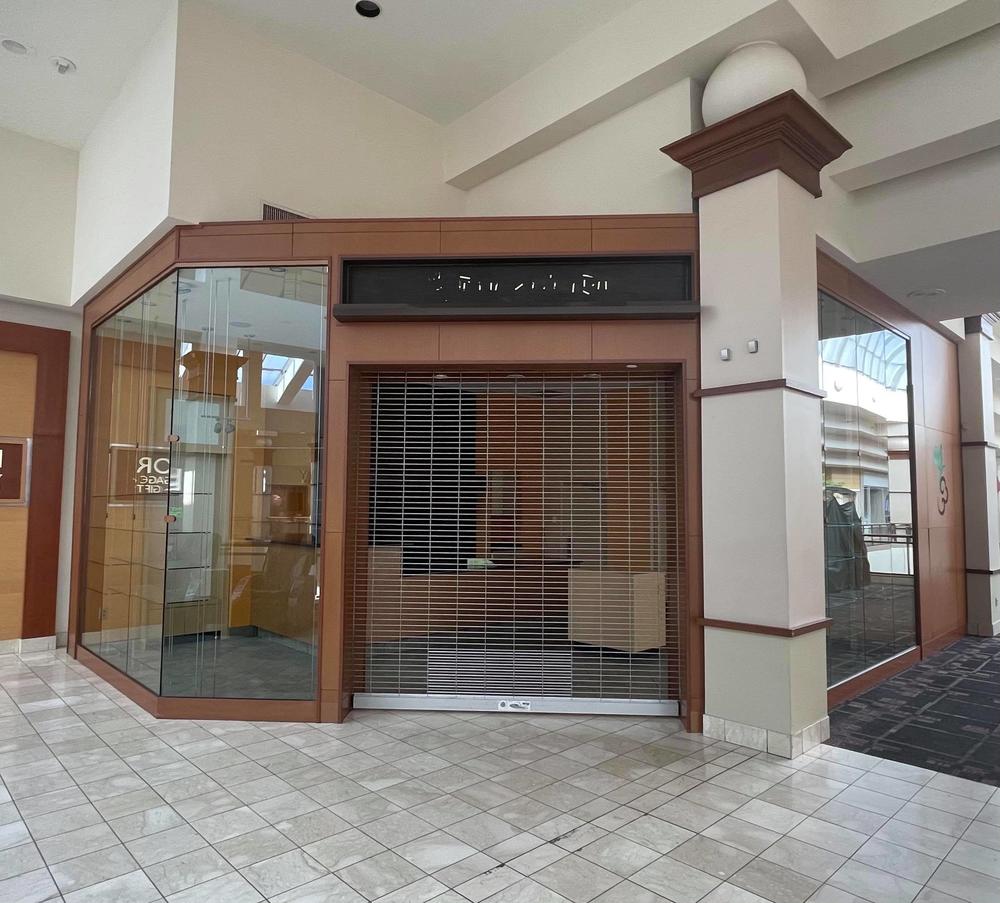 But for some, the news of the mall's foreclosure doesn't come as a surprise. Cobb resident Jessi Christine worked at Town Center for five years and said there were signs the property was in a state of decline.
"A lot of my memories in the last two years was the mall's inability to keep up," they said. "Whether that was with regular maintenance, dents and holes in the carpet and tile, toilets stopping and bathrooms flooding. Or if it was just general security."
Marietta resident Sarah Palmer was seen shopping in the mall on Monday to get her iPhone repaired. She said she had been frequenting its stores for 40 years.
"It's easy to park here," she said. "I don't shop a lot, but when I do it's here."
Palmer was shocked when informed the mall had been foreclosed on.
"It just feels like sadness — look at this, there's nobody in here," she said, gesturing to an empty wing of the mall. "They've got to get this virus under control."
For Baggett, Town Center's uncertain future made her recall happier memories of her time working there.
"I can't say I miss every aspect of working there but overall, I made some of the best friends I have while bonding over 6 a.m. store resets and the mall people interactions," she said. "I sometimes wonder where the regulars I didn't stay in touch with are now. I also wonder where they'll go without the mall, because for some of them, that's all they had."
While the mall was still open for business on Monday, the Marietta Daily Journal reported last week that store owners at the mall have heard little from management about what to expect next.
Givens now works as a web developer for Georgia Institute of Technology downtown, but affirms that his time working at Town Center Mall thirty years ago is still one of his favorite memories.
"It gave teenagers and young adults something to do in Cobb County, a place to go rather than always having to drive into the city," he said. "It was fun. It was nice. And it was a great time in my life."
Secondary Content
Bottom Content