Section Branding
Header Content
Ossoff, Warnock Officially Sworn In As Georgia's U.S. Senators
Primary Content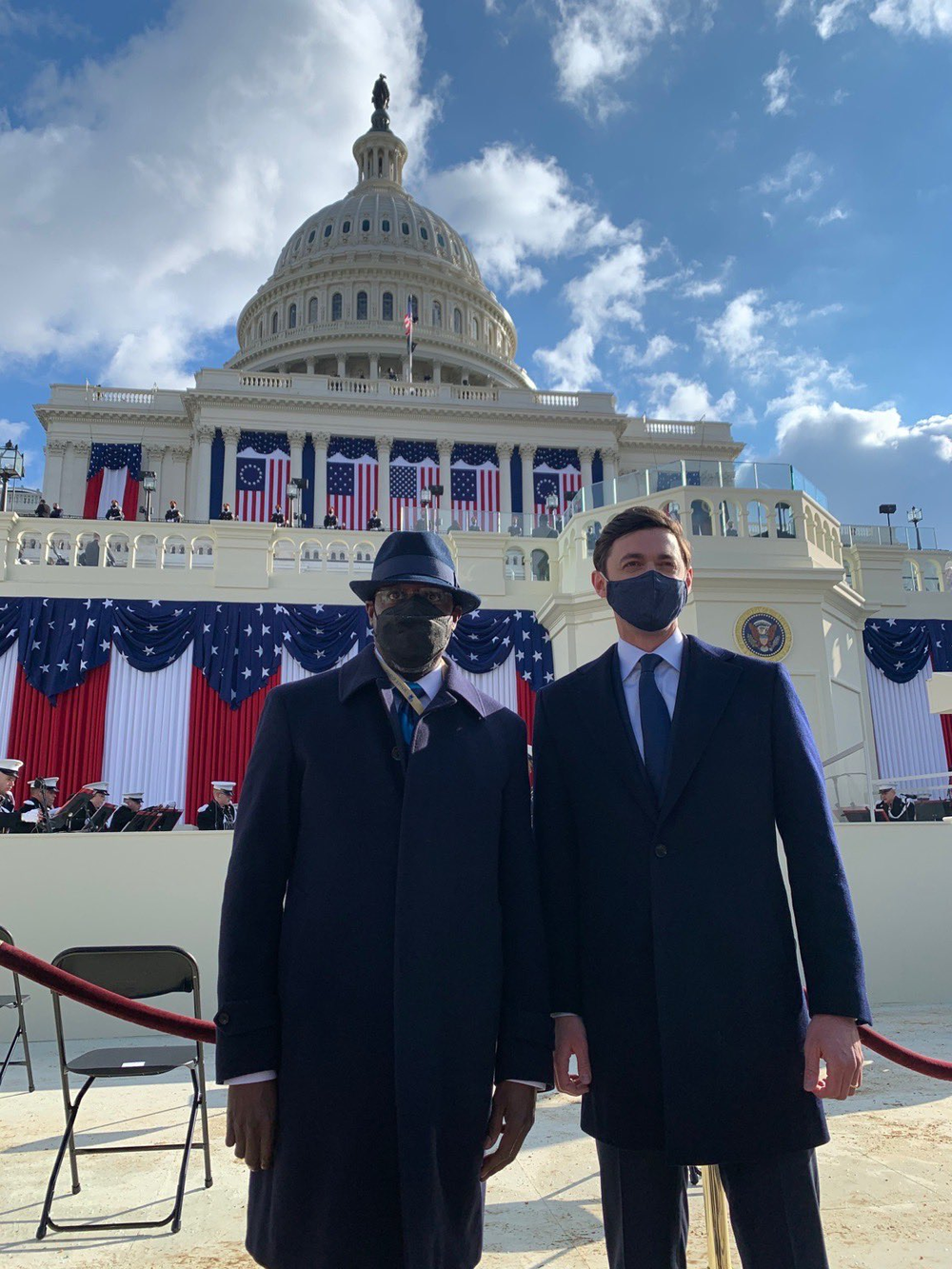 Georgia now has two Democratic U.S. Senators, after Jon Ossoff and Raphael Warnock were sworn in Wednesday afternoon by Vice President Kamala Harris.
The Peach State also gave President Joe Biden its 16 electoral votes this year after nearly three decades voting for Republican presidential candidates.
Ossoff, Georgia's first Jewish senator and the youngest sitting senator at just 33 years old, took his oath of office on a historic book of Hebrew scripture used by Rabbi Jacob Rothschild.
Rothschild led The Temple in Atlanta from 1946 to 1973, including when white supremacists bombed the synagogue in 1958 in opposition to the rabbi's outspoken activism for civil rights and fighting racial injustice.
Warnock, Georgia's first Black senator and the pastor of historic Ebenezer Baptist Church in Atlanta, used the Bible given to him by the congregation when he took the pulpit.
"I'm ready to start working in earnest with President Biden and Vice President Harris, along with the rest of Georgia's congressional delegation, to deliver fair, swift and equitable solutions for Georgia to get beyond this public health crisis," Warnock said in a statement. "Including strengthening vaccine distribution and testing efforts, delivering additional direct payments and assistance for Georgia families, workers and small businesses, and more."
Now that the two Democrats officially take office, the Senate is a 50-50 tie between the two parties, with the deciding vote resting in Vice President Harris' hands.
Secondary Content
Bottom Content