Section Branding
Header Content
Georgia Democratic Lawmakers Outline Party's 2021 Agenda
Primary Content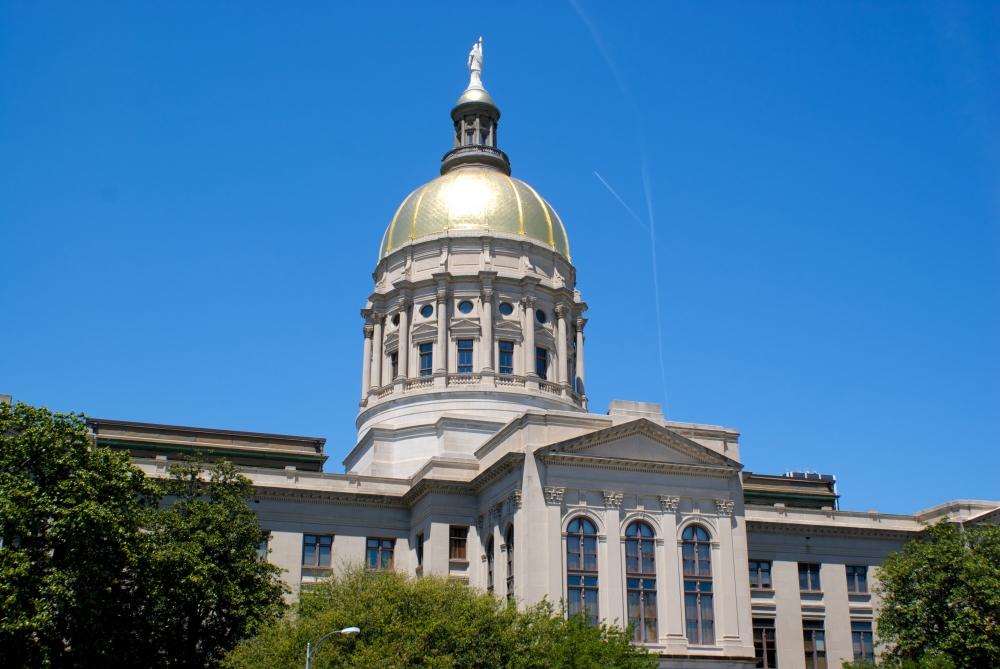 Georgia Democratic lawmakers outlined their priorities for the 2021 legislative session, under the banner of "equity, economy, education and environment."
State Sen. Minority Leader Gloria Butler (D-Stone Mountain) delivered the party's response to the State of the State on Thursday afternoon.
"Last year tested us in ways most of us have never experienced in our life," she said. "At times, it brought our state and country to the brink."
Butler, the first woman to be leader of either party in the state Senate and the first woman to deliver the response, said the Democrats' policy proposals were centered around Georgia's recovery from the COVID-19 pandemic, voting rights and redistricting — including a call for a third-party redistricting commission.
"You see, voters should choose their representatives, not the other way around," she said. "When voters' voices are silenced by gerrymandering, it is not democracy... district lines should not be drawn by partisan politicians."
Democrats only picked up two of the 16 seats that were needed to flip the state House, and Republicans still control both chambers as well as every statewide elected office.
On the voting rights front, Butler said lawmakers should not pursue some Republicans' calls to undo no-excuse absentee voting and add a photo ID requirement to those voting by mail.
Elections laws are expected to be at the forefront of this session after Democrats flipped both U.S. Senate seats and handed President-elect Joe Biden Georgia's 16 electoral votes for the first time in nearly three decades. Some top Republicans spent the weeks after November's election spreading false claims of voter fraud and baselessly attacked the voting system used.
There are some areas where both parties see common ground, like criminal justice reform.
"The Democrats worked with Republicans last year to pass a hate crimes bill, and we will work with Gov. Kemp and our colleagues this year to repeal citizens arrest, and to reform our criminal justice system," Butler said. "But the work is far from over."
With the economy, Butler said Democrats continue to support raising the minimum wage to $15 per hour and expanding Medicaid to lower the number of uninsured Georgians.
Much of the legislative session will focus on the budget, which Kemp says will contain no new cuts to state agencies after the coronavirus pandemic decimated revenues.
Secondary Content
Bottom Content