Section Branding
Header Content
Kennesaw Woman Who Died Amid D.C. Chaos Was Among Trump's 'Biggest Fans'
Primary Content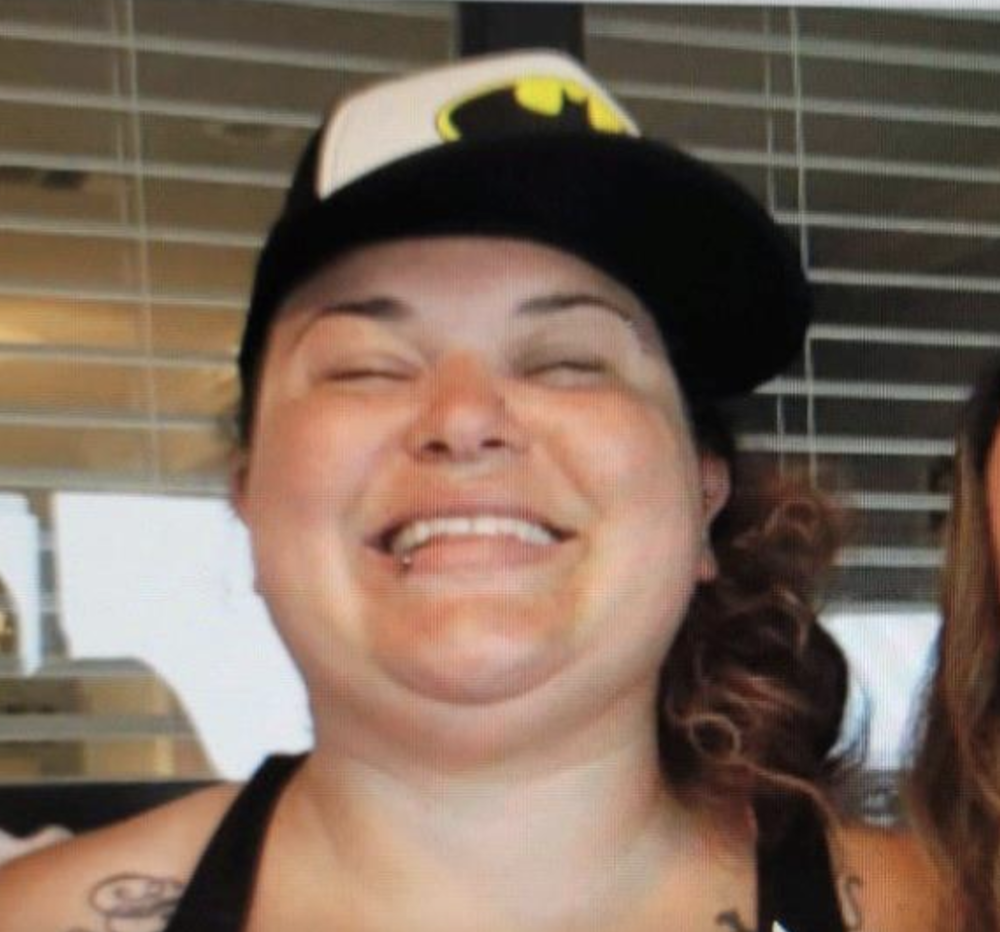 Rosanne Marie Boyland of Kennesaw had grown increasingly excited to support the president she loved, and upset over the election she perceived as stolen.
She believed in her heart of hearts President Donald Trump had been wronged. She took to Facebook to express her feelings, echoing the president's conspiracy theories and QAnon misinformation.
"I was considering unfriending her because I had seen her making a lot of right-wing comments and buying into QAnon stuff and spreading conspiracy theories," said  Zedith Drane, who had known Boyland since kindergarten. "I tried talking with her a bit, being like, 'Hey, you're going down a rabbit hole. I'm kind of worried about you.' "  
When Georgians headed to the polls Tuesday in the historic Senate runoffs, Boyland shared a meme of the Grim Reaper with a scythe at America's door. 
Another post was stamped as "partly false" by Facebook for its message of Washington, D.C.'s mayor ordering "all hotels, restaurants, grocery stores, gas stations and convenience stores" closed to discourage Trump supporters from gathering this week.   
 "I am shocked by the mounting evidence of 2020 Election fraud," Boyland wrote on Saturday.   
Report: Family begged her not to travel to D.C.
Boyland, 34, joined the hundreds of thousands of Trump supporters who descended on Washington. She would be one of the five dead in the melee that erupted at the U.S. Capitol.
U.S. Capitol police said she was among three people who died of "medical emergencies" during the chaos. Police said she collapsed, and they tried to perform CPR on her.  Another woman was shot and killed by a Capitol police officer.  Authorities also said a U.S. Capitol police officer died Thursday from injuries sustained in the pro-Trump rampage. 
Boyland's family did not respond to GPB News' requests for comment.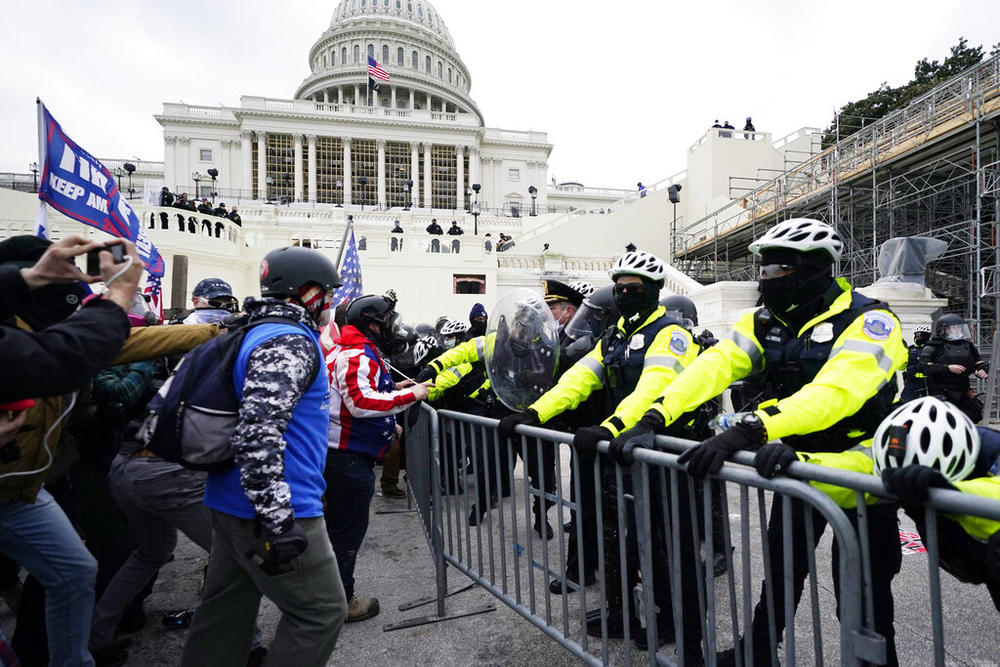 A relative of Boyland told FOX 5 Atlanta's Aungelique Proctor that his sister "was there and it cost her her life." According to Proctor, he said the family begged her not to travel to Washington, but she insisted.  
"We have little information at this time, and we're waiting with the rest of the world to uncover the specifics," he said. "Our family is grieving on every level for our country and for the families that have lost a loved one or suffered injuries. And for our own loss, we appreciate your prayers and ask for everyone to respect our family's privacy as we mourn her death. 
"On a personal note, Roseanne was very passionate about her beliefs like I'm sure a lot of people that were present at this event yesterday were. But it is my own personal belief that the president's words and rhetoric incited a riot last night that killed four of his biggest fans. And I believe that we should invoke the 25th Amendment." 
A  pro-Trump YouTuber from Portland, Ore., who runs what is known as the Villain Report channel, said he was in the Capitol near an entryway when there was a crush of people and a woman got trampled.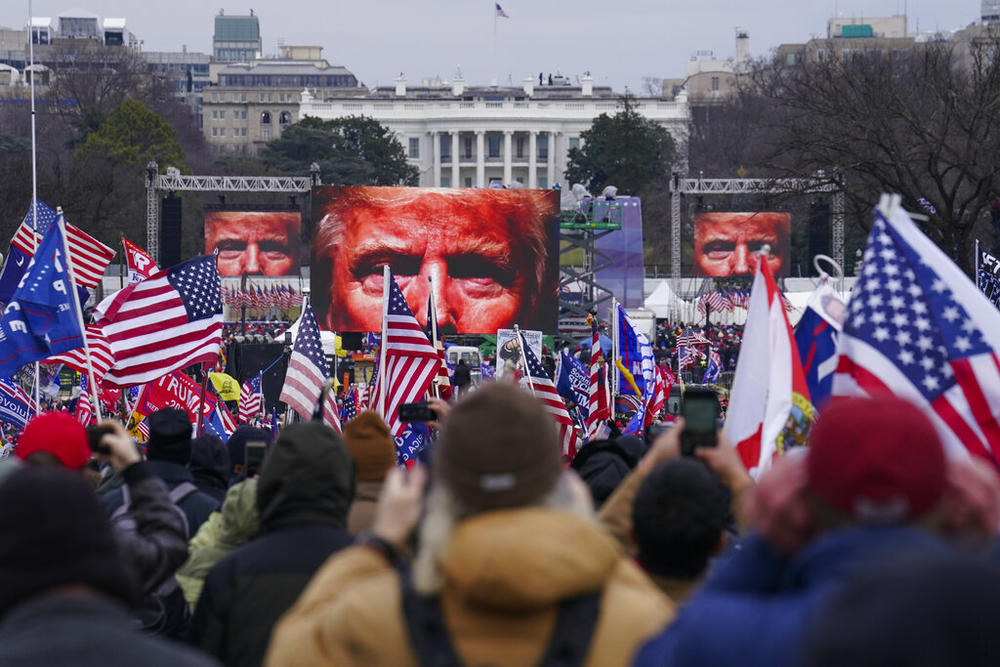 "We got sardine-canned in there. There were just dozens and dozens and dozens pushing and pushing," he said. "Then, the police made a really hard push and started pushing out."  
Amid the throng, police and the mob sprayed mace at each other, making it difficult to breathe. "They were attacking the cops pretty hard," he said.   
Some in the crowd carried the woman outside to steps on the Capitol and tried to revive her, the YouTuber said. He said he tried to get her pulse, but there was nothing. "By the time that they decided to pick the person up and give them to the police officer, she had blue lips and blood was coming out her nose," he said.  "It didn't seem hopeful at all."  
"That woman is, from my perspective, almost assuredly dead," he said.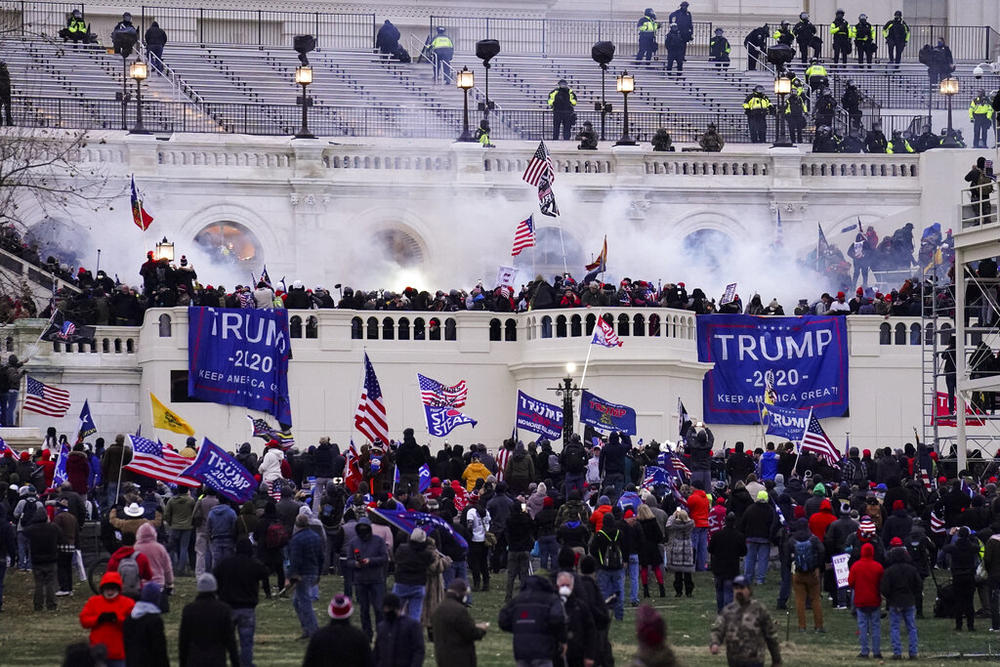 He described the incident to his 15,000 YouTube followers Wednesday evening as he walked Washington's streets. He wanted them to know a woman had died beyond the woman who was shot by police. When he saw a photo of Boyland in the news media on Thursday, he tweeted that she was the woman he tried to save.  
'She wanted more positive people in her life'
Friends who spoke to GPB said they first met her in grade school, and she was always kind. They had drifted apart in adulthood, but had reconnected over social media in recent years.   
Drane said Boyland reached out to him after recovering from addiction. Police and court records show she faced multiple drug charges, including one case in Dawson County where she was arrested in April 2013 on distribution of a controlled substance charge, to which she eventually pleaded guilty.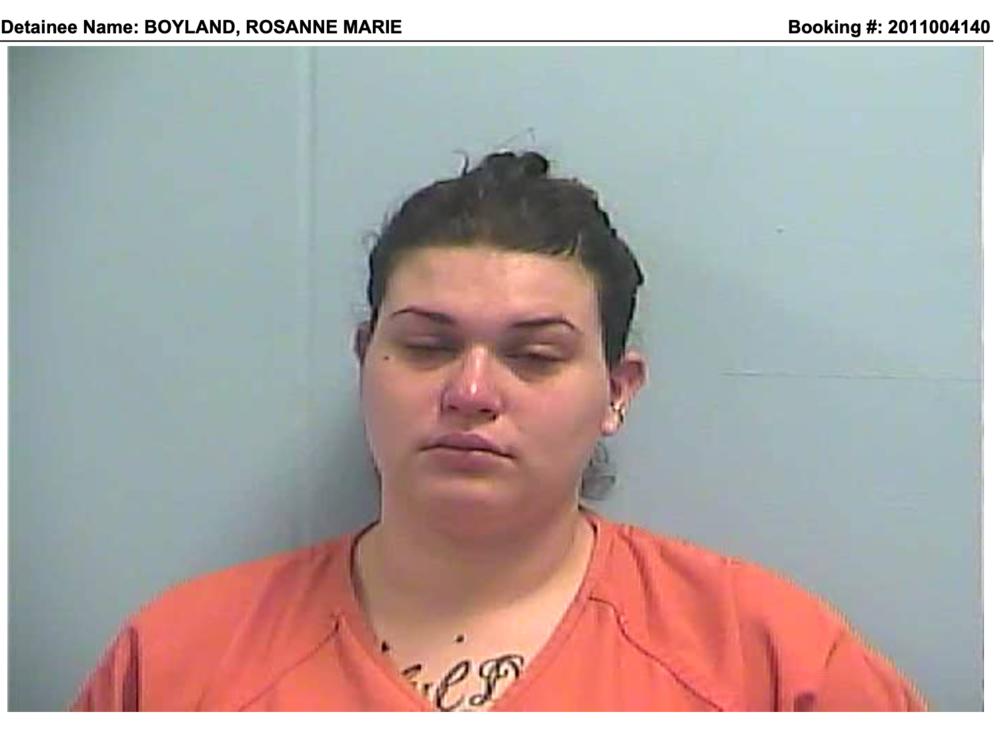 "She wanted more positive people in her life," Drane said. "I know she overcame a drug addiction, and I was proud of her for that."  
He said the two of them had shared thoughts about the COVID-19 pandemic lockdown. Drane said he believed more people could have been saved with better safety precautions, but Boyland disagreed and said her friends were dying because of the isolation.  
"She said, 'I know people who have died because of their drug addiction,' " he said. "I know that was something that was bothering her."  
Drane said while he disagreed with Boyland's political views and was worried about her, he logged onto Facebook on Thursday to get her "hot take" on the mob insurrection. He didn't know his friend had traveled to the nation's capital.  
The page had not been updated. Drane would learn later she was among the dead.  
Lower down on her feed was a widely circulated post she shared about the pandemic — that the virus was real, but carried much bigger meaning: 
"… Do I believe this is being used as a cover for something else horrific? Yes  
Do I believe this is to strip people of more rights? Yes.  
Do I believe there's a bigger picture? Yes.  
Do I believe this is more about control than anything else? Yes.  
Do I believe we just set the most dangerous precedent for our liberty and freedom ever in the history of the world?  
Yes.... And I am 1 million times more terrified of that than I could be of any virus. "
— David Armstrong with the Georgia News Lab contributed to this report.
Secondary Content
Bottom Content