Section Branding
Header Content
Georgia Officials, Organizations React to Insurrection At U.S. Capitol
Primary Content
An insurrection at the U.S. Capitol mounted by pro-Trump extremists led to tear gas being fired inside the Rotunda, the floor of the Senate being breached by protesters, and shots being fired inside the building leaving one woman dead from an apparent gun shot wound. The violence comes as Congress was attempting to certify President-elect Joe Biden's Electoral College victory over President Donald Trump.
Georgia's elected officials, public figures, and organizations from across the political spectrum have issued reactions.
U.S. Rep. Barry Loudermilk of Georgia's 11th District took to Twitter to condemn violence against the Capitol police.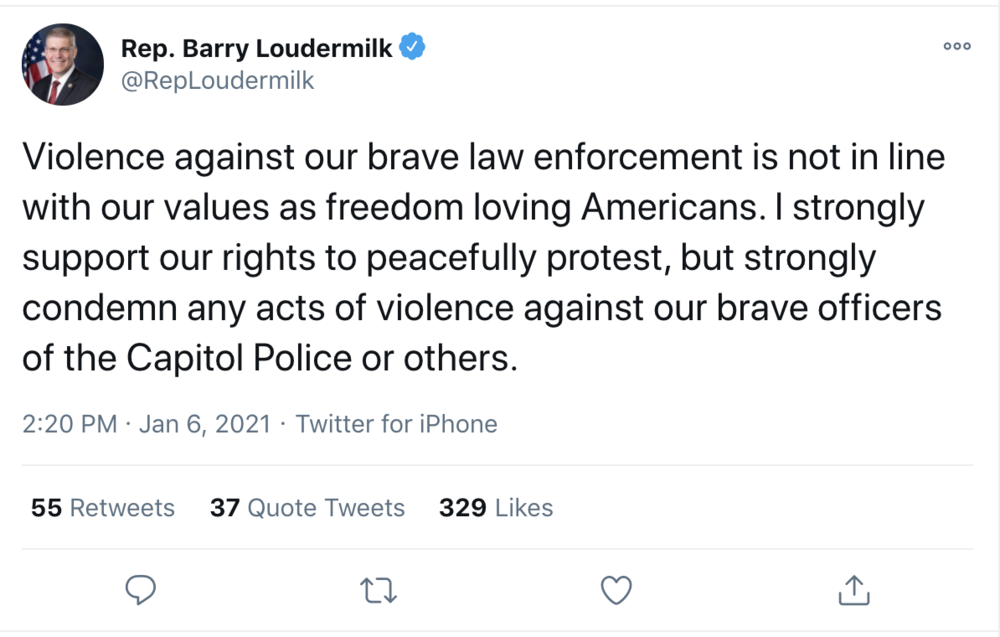 Meanwhile, newly elected congresswoman Rep. Nikema Williams of the 5th District reported that she was safe as the mob infiltrated the building.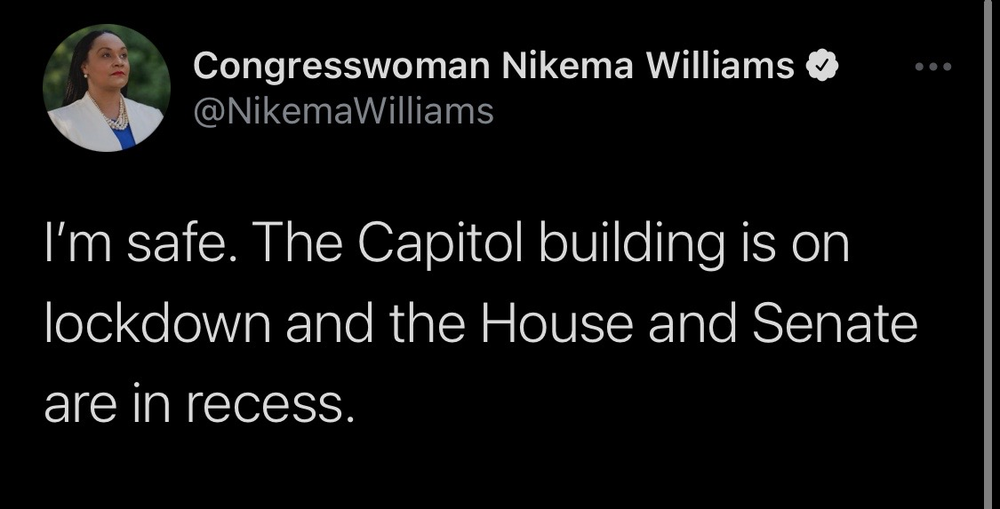 Rep. Lucy McBath of the 6th District also tweeted that she and her staff were safe, calling today's actions by the mob "dangerous and destructive."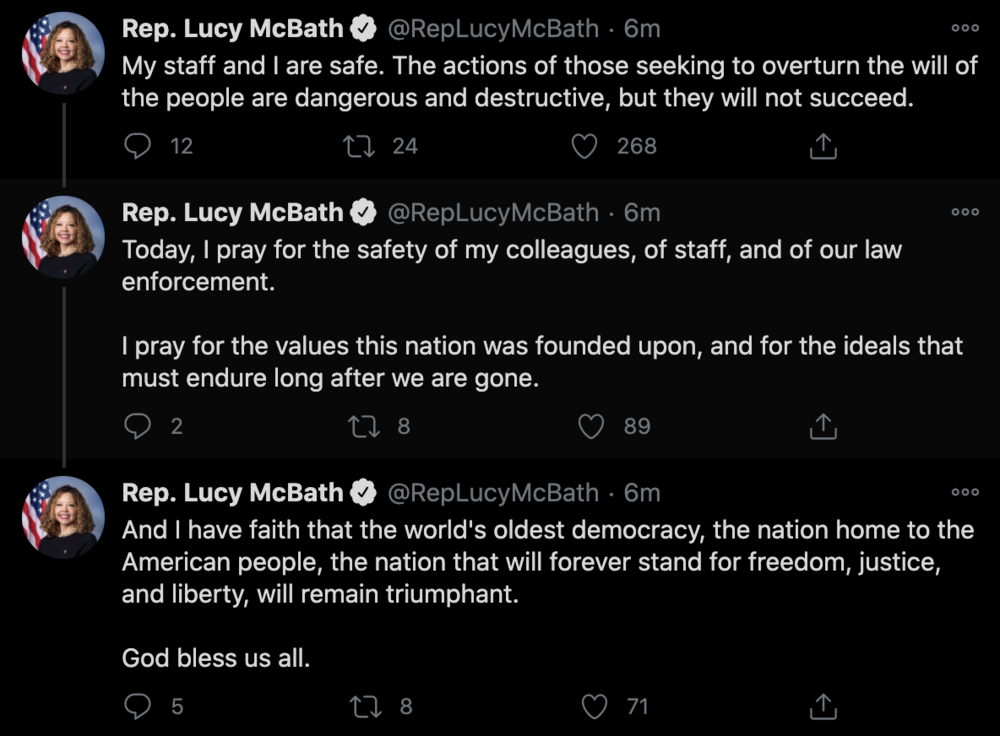 Gov. Brian Kemp called the mob "disgraceful and un-American."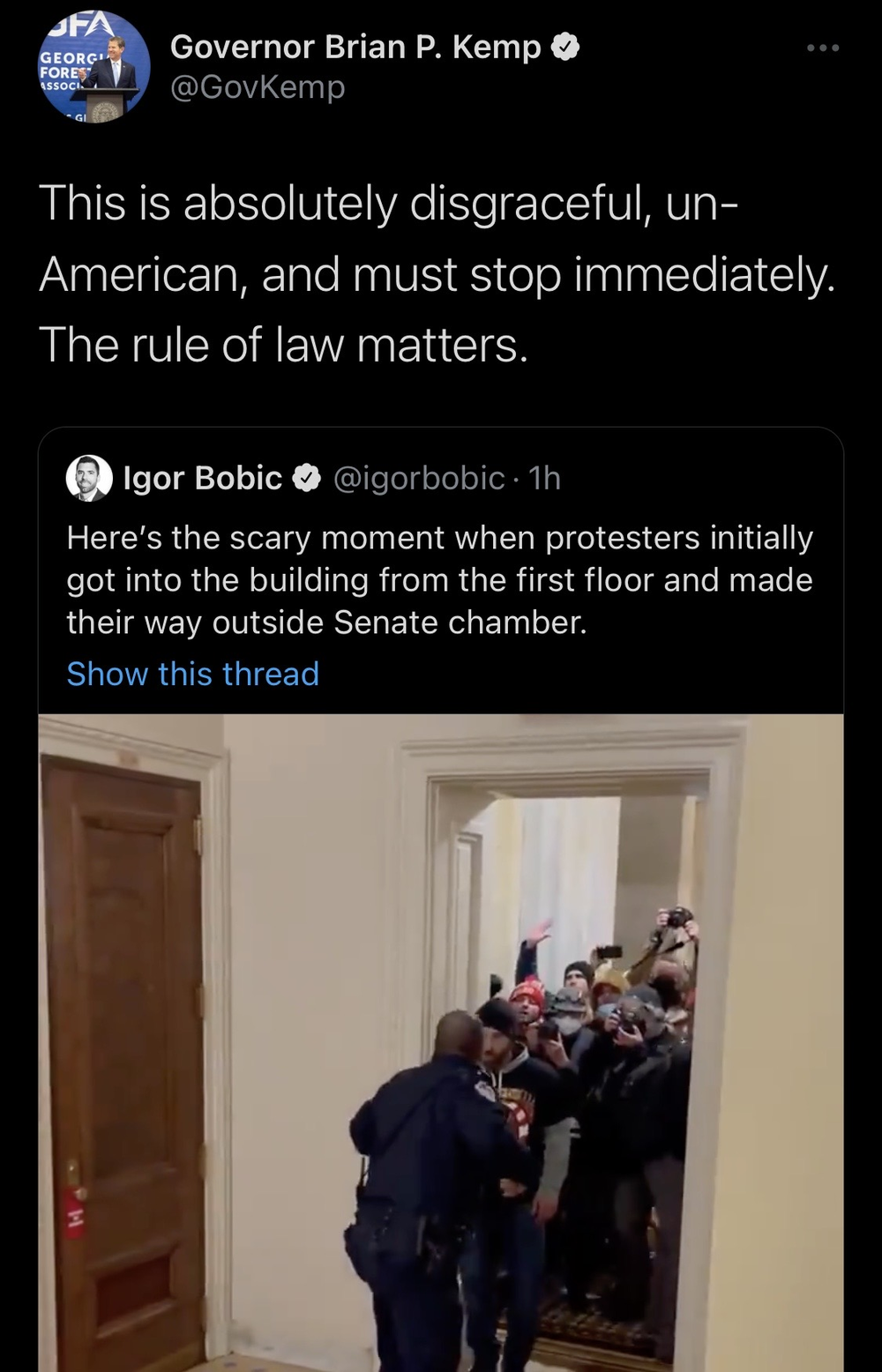 The governor was joined by  Lt. Governor Geoff Duncan and Speaker of the House David Ralston at the Georgia Capitol this evening where they strongly condemned the violence at the U.S. Capitol and urged President Trump to tell his supporters to disperse. They issued a call for unity among all Americans.
In a press release obtained by GPB News, Georgia's Senate GOP majority caucus condemned the insurrection.
By now, we have all seen the activities going on at our nation's capital. There is no place in civil society, particularly ours, for actions such as this. I hope such efforts are prosecuted to the fullest extent of the law.  We have regressed as a society when differences in opinion turn into ill-will towards each other. There is no place for such action in this country. We absolutely condemn the actions occurring today in Washington D.C. We are a nation of laws and we Republicans have long had a history of espousing our belief in performing our Constitutional Rights in accordance with those laws. We call for an immediate cessation of the unlawful acts we are all witnessing on our television screens and for every person there to instead abide by our Right to Peaceably Assembly as we are guaranteed under the 1st Amendment.
The Carter Center released a statement through Twitter, condemning the violence in Washington and calling for the Electoral College vote to be allowed to continue.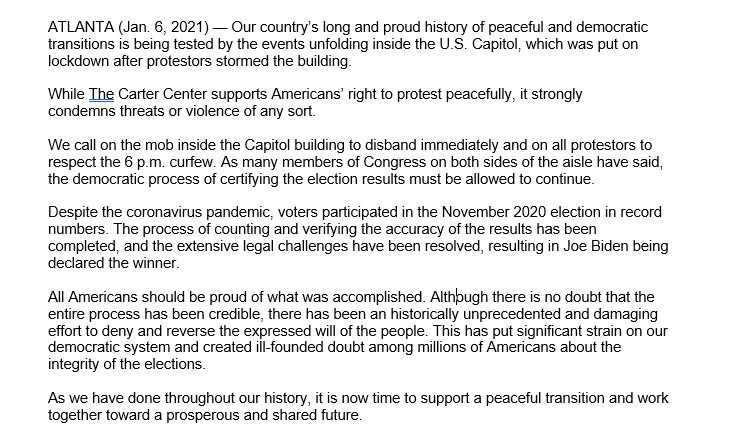 Meanwhile, there was silence from Georgia's only incumbent Sen. Kelly Loeffler, who did not release any statement on Twitter or through her press channels as the situation in Washington escalated. Sen. David Perdue, whose term expired yesterday and who lost reelection to Jon Ossoff, also did not release any statement or tweet.
In a disturbing Instagram post, Rep. Jody Hice of Georgia's 10th District captioned a photo "our 1776 moment." Following the insurrection, he since deleted the posting.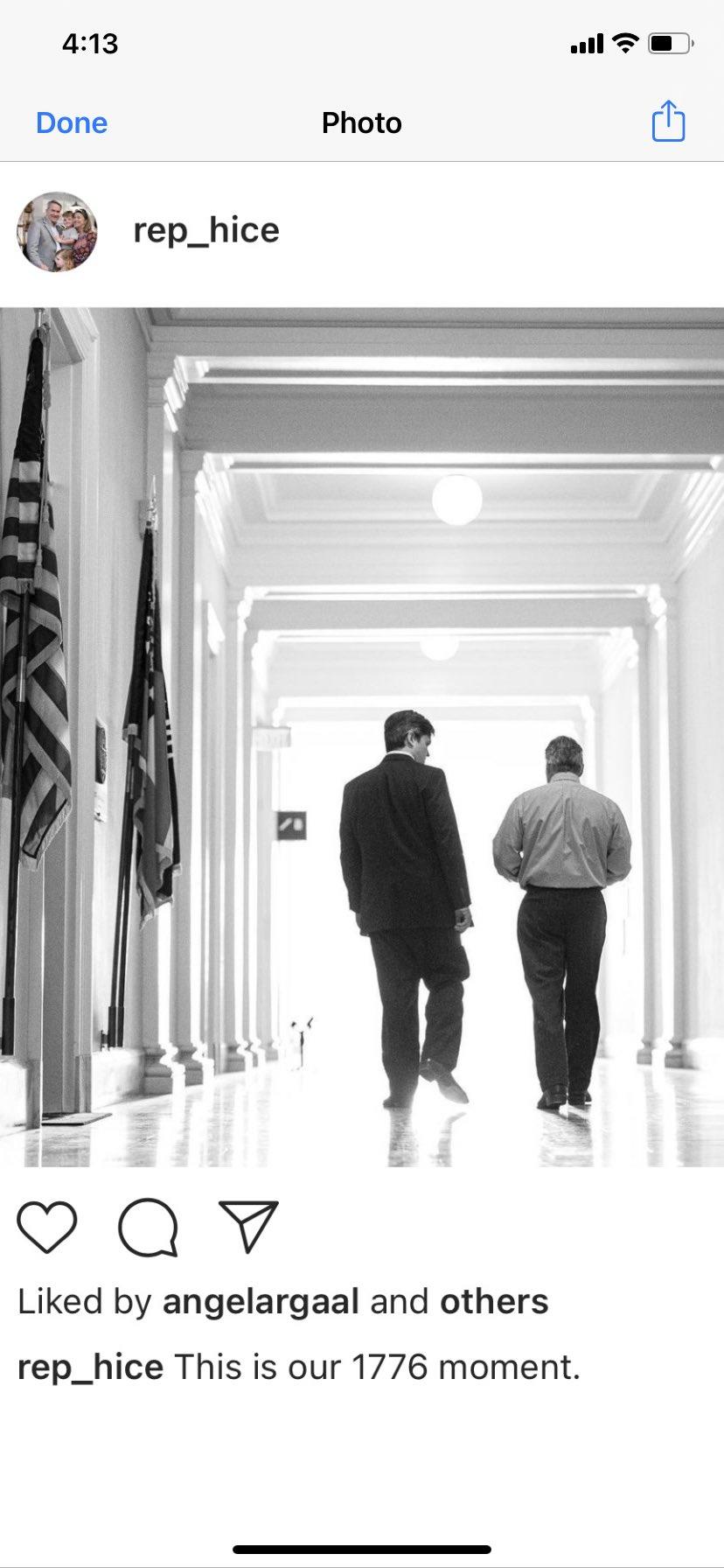 Republican Sen. Josh Hawley of Missouri, who mounted a Senate challenge to the certification of the Electoral College vote, called for the siege to end. 
"The violence must end, those who attacked police and broke the law must be prosecuted, and Congress must get back to work and finish its job," he said.
Congress resumed its joint session to certify the Electoral College vote later Wednesday night.
Secondary Content
Bottom Content