Section Branding
Header Content
Cobb County Elections Board Declines Challenge To Voter Registrations
Primary Content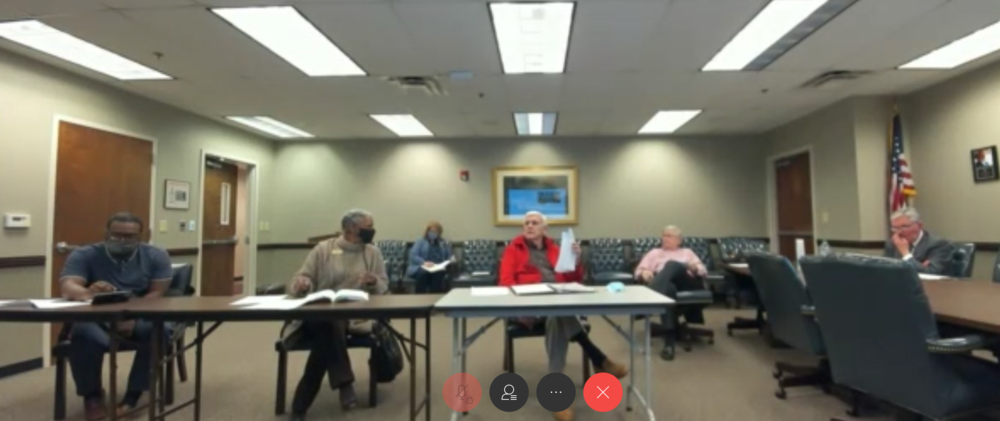 A parade of election-related defeats for Republicans continues in Georgia, as the Cobb County elections board declined to move forward with a challenge to thousands of voter registrations on Friday. 
The chair of the Cobb Republican Party and another person filed three challenges that alleged tens of thousands of Cobb voters were ineligible to vote because they moved away, but the board's attorney and elections director said there was insufficient evidence to move forward.
"I don't believe this is probable cause to challenge these voters," the board's attorney Gregg Litchfield said, noting that the existence of someone's name on the provided list was not sufficient enough to prove things. "It could be an entirely different person."
Elections Director Janine Eveler said one of the lists she checked included a large number of people that changed their registration to their new county or to a different Cobb address.
"I would question some of the validity," she said.
The board voted 4-0 to not move forward with the challenge.
It's not immediately clear if the Cobb election challenge was part of a larger effort from the group True The Vote, that alleged more than 364,000 voter registrations were ineligible and need to be challenged.
Democratic Party of Georgia Executive Director Scott Hogan slammed the challenge in a statement.
"This is a baseless, despicable attempt to wrongfully disenfranchise hundreds of thousands of Georgia voters, including members of our military serving abroad, after the Georgia Secretary of State has testified that there is no evidence of voter fraud in Georgia's elections," Hogan said. "Georgia Republicans are so terrified of Georgians making their voice heard that they are willing to abandon all pretense of a fair election."
In recent weeks, courts at every level have dismissed challenges to the Nov. 3 election and the Jan. 5 runoff for procedural issues and lack of evidence of fraud, wrongdoing, or problems with existing procedures, ranging from  the Fulton County Superior Court to the U.S. Supreme Court.
Secondary Content
Bottom Content