Section Branding
Header Content
Another Federal Judge Denies Last-Minute Georgia Election Lawsuit
Primary Content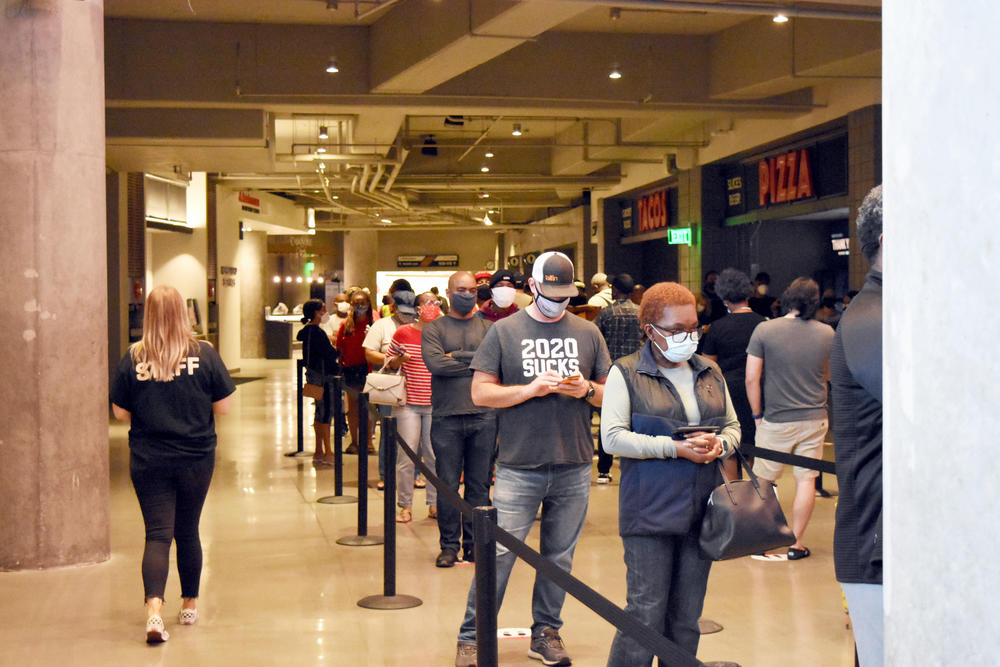 A federal judge in Brunswick has denied a request seeking to stop some newly registered voters from casting a ballot in the Jan. 5 runoff, ruling that the plaintiffs lacked standing to proceed with the "extraordinary relief" sought.
Judge Lisa Godbey Wood, a President George W. Bush appointee, also said that relief sought in the suit filed by the Georgia Republican Party and joined by the National Republican Senatorial Committee and the campaigns of Sens. David Perdue and Kelly Loeffler would also cause confusion and change the rules mid-election.
During the Friday hearing, Wood asked attorneys for the plaintiffs how they could prove that someone would be voting for U.S. Senate in two states during the same election cycle. The judge noted that there is no way to prove someone voted for a U.S. Senate candidate in their original state, and that Georgia also has a statewide Public Service Commission race on the ballot that can be voted on as well.
"Right now, all you can say is somebody who voted for something in one state, and somebody wants to vote for something else in another state," she said. "But I don't see any proof that anybody voted for U.S. Senator twice."
Russell Willard with the Attorney General's office accused the state GOP of "forum shopping" after filing a flurry of similar (and similarly unsuccessful) suits in several other courts around the state this week.
"We are halfway over the waterfall of the election, we are seeing the tidal pool at the bottom," Willard said. "Plaintiffs have been chirping in the ear, publicly and privately, of my clients since Nov. 4 about this issue, but they've waited until Dec. 17 to bring this issue before the court."
On Thursday, Judge J. Randal Hall in Augusta and Judge Eleanor Ross in Atlanta each dismissed suits filed by Republicans seeking to change Georgia's absentee rules for the Jan. 5 runoffs. 
Hall said the claims of Georgia's system being a potential source of voter fraud was "highly speculative" and Ross said the complaint in her case lacked standing because the potential harms were "based in theories of potential future injuries."
Over the last month and a half, Republican-supported lawsuits to challenge the results of the Nov. 3 election and alter rules for the Jan. 5 runoff that will decide control of the U.S. Senate have failed at every level of the judicial system, from Fulton County Superior Court to the 11th Circuit Court of Appeals and all the way to the U.S. Supreme Court.
Secondary Content
Bottom Content