Section Branding
Header Content
Georgia Supreme Court Rejects Trump's Last-Minute Request To Toss Election Results
Primary Content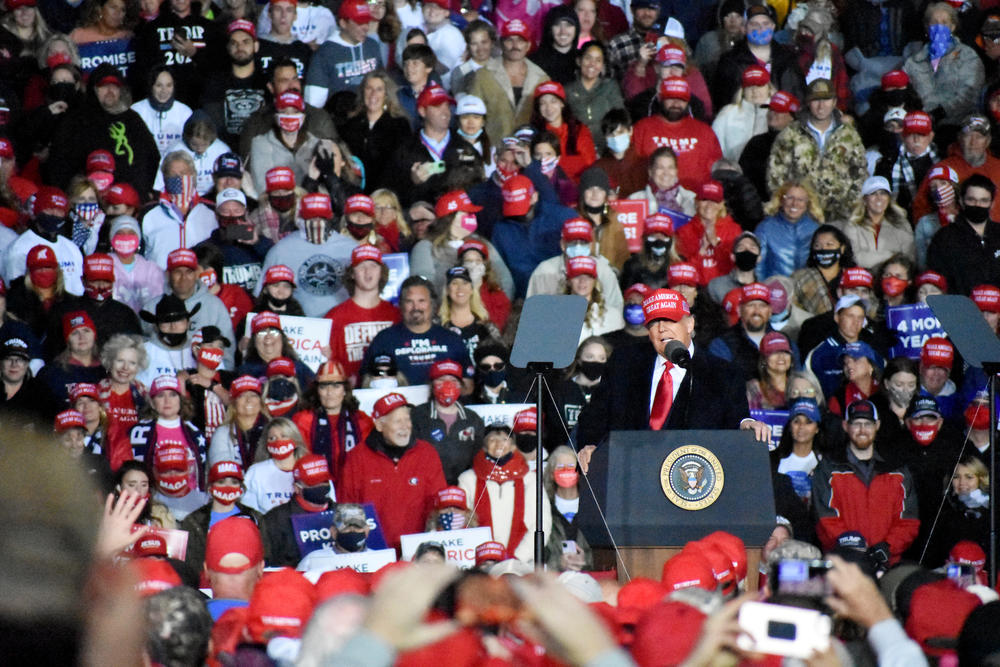 The Supreme Court of Georgia dismissed an appeal filed by President Trump seeking to have the court overturn his defeat before the Electoral College meets Monday.
In a Saturday night order, the court wrote that it lacks the jurisdiction to hear the appeal and the Trump campaign failed to follow proper steps in the legal process.
The underlying lawsuit argues that tens of thousands of illegal votes were cast in the Nov. 3 general election, far more than the approximately 12,000-vote margin by which President-elect Joe Biden won the state.
While hundreds of pages of data have been provided as evidence of illegal votes, initial examinations of names of voters allegedly registered in two states, registered at post office boxes or were otherwise not allowed to vote in Georgia found only legal Georgia voters.
Lawsuits attempting to overturn Georgia's 5 million votes have now been rejected by the Georgia Supreme Court, the U.S. Supreme Court, Fulton County Superior Court, the Northern District of Georgia federal court and the 11th Circuit U.S. Court of Appeals.
 
In an emergency filing Friday, the campaign said it does not believe Fulton County Superior Court Judge Constance Russell is qualified to hear the case under Georgia law dictating which judges are allowed to hear an election contest and that Russell made other errors that merit Georgia's highest court stepping in.
The court affirmed that Trump's legal team did not filed a motion to request a different judge, and that Russell has not issued an order in the case that can be appealed.
The U.S. Supreme Court dealt a blow to Trump's attempts to circumvent the election results and take office for a second term Friday when it denied a suit filed by Republican Attorney General of Texas Ken Paxton that sought to invalidate millions of votes cast in four swing states, including Georgia.
That filing was supported by dozens of Georgia lawmakers and members of Congress.
Secondary Content
Bottom Content