Section Branding
Header Content
Judge Ends Immunity For Three Deputies Who Killed Eurie Lee Martin
Primary Content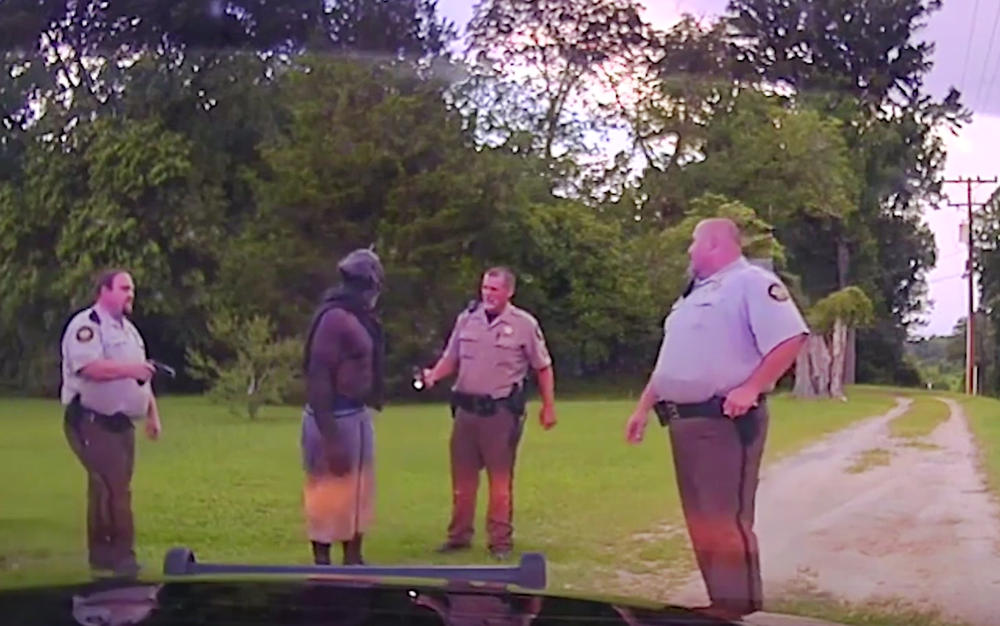 The three former Washington County Sheriff's Deputies who killed Eurie Lee Martin in 2017 are no longer immune from prosecution and will likely to go to trial on murder charges sometime next year.
Last month, the Georgia Supreme Court said Superior Court Judge H. Gibbs Flanders, Jr. was wrong when he granted the former deputies immunity from prosecution under Georgia's "Stand Your Ground" law.  Instructed by the court to reconsider immunity in light of the court's opinion, Flanders has vacated the immunity ruling entirely.
The deputies, Henry Lee Copeland, Rhett Scott and Michael Howell, electrocuted Martin to death with stun gun weapons on a two-lane highway in the town of Deepstep while responding to a 911 call that labeled Martin a "suspcicious person."
The deputies were all white and Martin was Black. Francys Johnson, one of the attorneys representing Martin's family, says that's why Martin's story belongs in the larger narrative of the Movement for Black Lives.
"It deserves attention because across this country, the call for police accountability has been lifted under the phrase 'Black Lives Matter,'" Johnson said a few weeks after the Georgia Supreme Court ruling. 
The three deputies face the same murder charges they did before they were granted immunity. Hayward Altman is the Middle Georgia District Attorney who has been overseeing their prosecution. 
"So the next steps are for us to be able to meet with the judge, along with the defense attorneys, and come up with a trial time for a trial for sometime next year," Altman said. 
Altman is technically retiring at the end of the month but has been given permission by his successor to see the Martin case through.
Secondary Content
Bottom Content