Section Branding
Header Content
Judge Finds 'Kraken' Election Challenge Lacking, Dismisses Lawsuit
Primary Content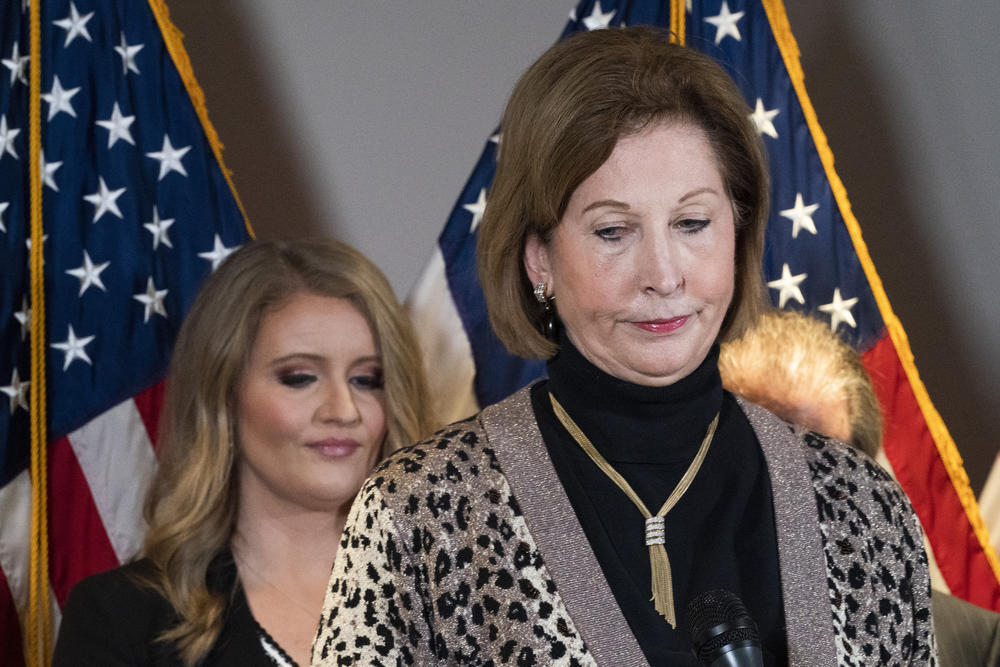 A federal judge dismissed a lawsuit filed by Trump-affiliated lawyer Sidney Powell seeking to overturn Georgia's election results for lacking standing, being filed too late and for requesting "the most extraordinary relief ever sought" in an election case.
 
Judge Timothy Batten, appointed by George W. Bush, issued the ruling from the bench Monday morning about an hour into a hearing.
 
Among other reasons, Batten said the challenge belongs in state court, the claims were brought too late, and the request to overturn the election was extreme and unwarranted.
"Federal courts are of limited jurisdiction; they are not the legal equivalent to medical hospitals which have emergency rooms that are open 24/7 to all comers," he said. "In their complaint, the plaintiffs essentially asked the court for perhaps the most extraordinary relief ever sought in any federal court in connection with an election."
The suit claimed that hundreds of thousands of illegal votes were cast and counted in Georgia, without supporting evidence, and pushed conspiracies about Georgia's voting machine vendor having ties to Venezuela, government coups and foreign governments, among other claims. Many of the expert affidavits supplied contained factual inaccuracies about Georgia's election system or used statistical analyses that did not provide the data or process used to get the results.
"Much like the mythological 'kraken' monster after which Plaintiffs have named this lawsuit, their claims of election fraud and malfeasance belong more to the kraken's realm of mythos than they do to reality," lawyers for the state wrote in a brief over the weekend.
In court Monday, Powell repeated claims about Fulton County, voting machines in Ware County and others that have been debunked by state election officials as recently as Monday morning. Powell, who is not an election attorney, told the judge that there was nowhere else this case could be filed, despite Georgia having a clear framework for election challenges to be filed in different courts.
"I've never seen a more specifically pled complaint of fraud, and we're replete with evidence of it," she said. "Both mathematical, statistical, computer, expert, testimonial, video and multiple other means that show abject fraud committed throughout the state of Georgia."
While several legal challenges have been filed against the results that show President-elect Joe Biden narrowly won the state's 16 electoral votes over President Trump, none of them have provided enough evidence to convince a court to intervene. Last week, the courts denied a similar challenge filed by attorney Lin Wood seeking to block Georgia's certification for lacking standing and being moot, since the state certified results already.
Secondary Content
Bottom Content