Section Branding
Header Content
Judge Denies Last-Minute Request To Block Georgia Election Certification
Primary Content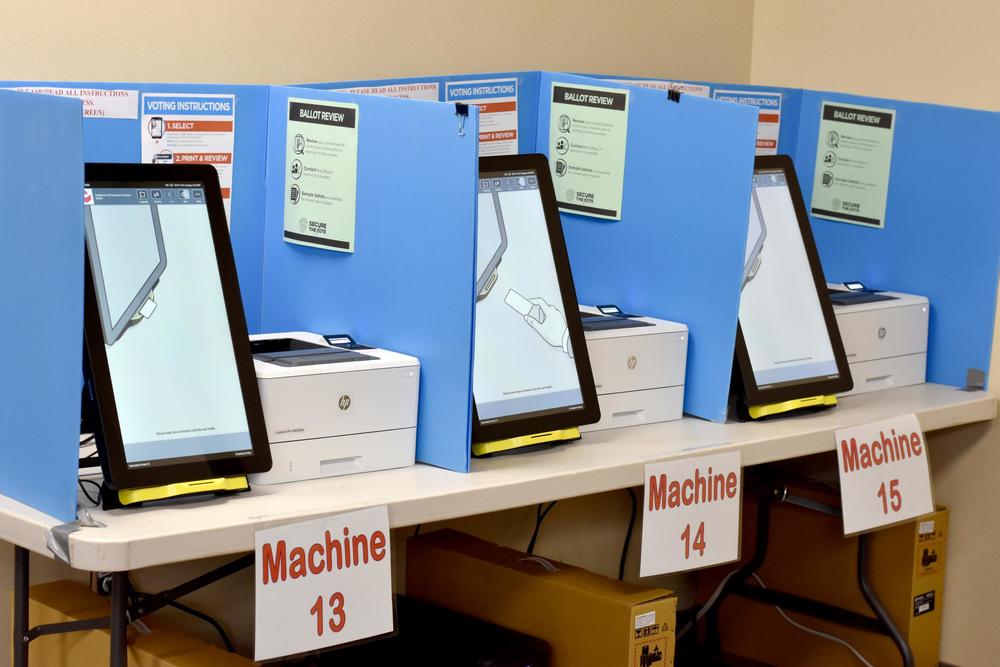 A federal judge appointed by President Donald Trump has denied a request from a Trump-affiliated attorney to block Georgia officials from certifying election results because of concerns over a months-old settlement over absentee ballots.
Judge Steven Grimberg of the U.S. Northern District of Georgia ruled Thursday after a three-hour hearing that the motion brought by Lin Wood lacked standing and came too late to be considered.
"I didn't hear any justification for why the plaintiff delayed bringing this claim until two weeks after the general election and on the cusp of these election results being certified," he said. "The settlement agreement was entered over eight months ago, at least three statewide elections have been performed in Georgia under the terms of this same settlement agreement, including the general election."
Lawyers for the state argued that the doctrine of laches applied, which essentially meant the plaintiff waited too long to file his claim for it to be considered.
"The election is over, and rather than accept that his preferred candidate has lost, plaintiff seeks the largest disenfranchisement of eligible electors since the abolition of the poll tax and other vestiges of Jim Crow in the state of Georgia," attorney Russ Willard said.
Wood filed suit earlier this week alleging that a settlement between the secretary of state's office and the Democratic Party of Georgia over absentee ballot signature review processes violated the Constitution, that the statewide risk-limiting audit was not conducted according to state law and a full hand recount that checks absentee ballot signatures should be ordered.
Grimberg also said that Wood had no standing to file the motion because he did not have a specific grievance, did not show evidence that his rights were violated and also did not explain how the process placed any restrictions on his ability to vote.
Meanwhile, the state's deadline to certify results is Friday, and election officials have still not released the results of the RLA to the public.
Secondary Content
Bottom Content