Section Branding
Header Content
With Votes Still Left To Count, Biden Takes Lead In Georgia
Primary Content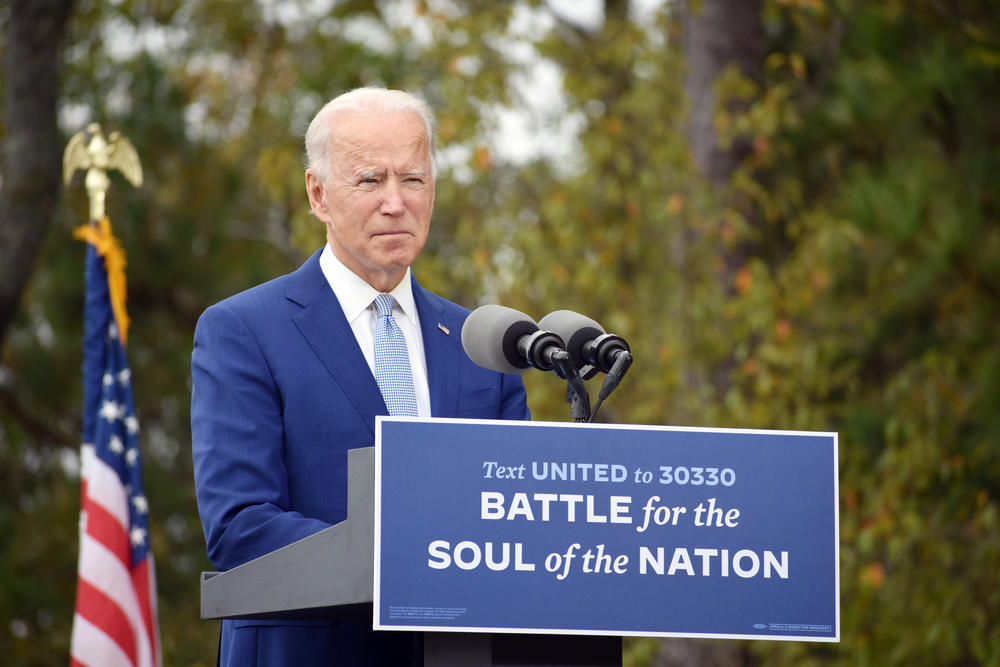 With thousands of ballots still to be counted, Democrat Joe Biden early Friday took a slim lead in Georgia's presidential contest, cementing the state's battleground status and narrowing President Donald Trump's potential pathway to reelection.
The news is a stunning development for a state that has been reliably red for nearly three decades, and builds upon the monumental organizing efforts Democrats have undertaken since Stacey Abrams came within 55,000 votes of winning the governor's race in 2018.
Trump won the state's 973,000 Election Day votes and bested Biden during the three week in-person early voting period, but what ultimately proved decisive was an aggressive push by Democrats to take advantage of mail-in absentee voting amid the coronavirus pandemic.
Rep. Bee Nguyen (D-Atlanta) said the COVID-19 pandemic's impact on Georgia drove voters to the ballot box, and through the expanded voting options spurred by the pandemic.
"Democrats care about the health and safety of our voters — that's why we pushed to make absentee ballots accessible," she said. "Now we're seeing the results, and it's why we're going to win."
Less than 1% of the vote remains to be counted, with election workers in Clayton County toiling through the night to process several thousand ballots that put Biden ahead. The heavily Democratic county just south of Atlanta is partially in Georgia's 5th Congressional District, represented by the late civil rights icon Rep. John Lewis.
The final vote totals will not be known until all remaining provisional, uncured absentee, military and overseas ballots are counted, but the unofficial results show Biden with an advantage with the balance of uncounted votes still in areas that favor Democrats.
A record 4 million Georgians cast their ballots before Election Day this year, leading to relatively light in-person turnout Tuesday and more pressure to process early votes in a timely manner.
Gabriel Sterling with the secretary of state's office said in one of two news conferences Thursday that the counting process was on schedule and typical for any election. 
"Fast is great, and we appreciate fast — we more appreciate accuracy," he said. "Accuracy is key and vital to all of our processes."
RELATED: Georgia's Margin Shrinks As Ballot Count Continues Normally
As some Republicans, including the president, seek to undermine the public trust in the election, Republican Secretary of State Brad Raffensperger's office reiterated the security and accuracy of the elections process on a new voting system with hiccups in June's primary that raised concerns of a catastrophic general election at a pivotal time.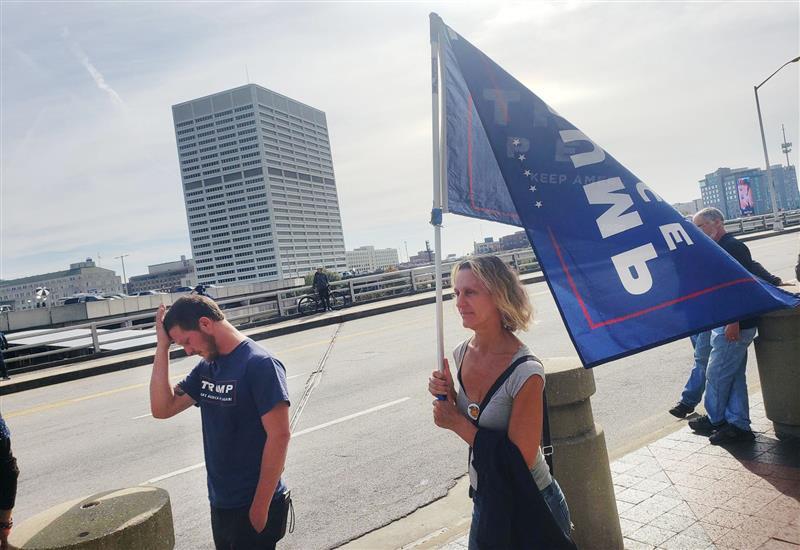 The seismic shift in Georgia politics has downballot implications, too.
Republican Sen. David Perdue, once considered to hold a safe seat, has fallen below the 50% threshold and will now face a runoff with Democrat Jon Ossoff. Georgia's other Senate race, a special election to fill the final two years of retired Sen. Johnny Isakson, will see Democrat Raphael Warnock and incumbent appointed Sen. Kelly Loeffler also in a runoff on Jan. 5, 2021.
At a news conference Wednesday morning, Republican Secretary of State Brad Raffensperger pressured counties to finish the bulk of their election result processing by the end of the day, with the goal of providing voters and candidates an idea of the trajectory of closely watched races.
"If we don't get it [fully counted] but we get the numbers so small that then there's no question of who actually the winner is, that will be helpful to remove a lot of those questions that people have," he said.
The winner of Georgia's presidential race and its 16 electoral votes carries even more weight now that Biden is on the cusp of capturing enough electoral votes to become president. The state has not voted for a Democratic president since 1992 when Bill Clinton took 43.5% of the vote to George H. Bush's 42.9% and independent Ross Perot's 13.3%. 
Georgia has been the epicenter of a fierce battle over voting rights and the 2020 campaign, with Trump, Biden, former President Obama and Democratic vice presidential nominee Kamala Harris making trips to the Peach State in the closing weeks.
The national spotlight turned toward to Georgia after the disastrous June primary that saw some voters in predominantly Black precincts wait in lines upwards of 6 hours as a shortage of voting locations and poll workers caused major problems.
But a flurry of poll expansions, tens of thousands of new poll workers and a campaign to get voters to vote early helped alleviate stress at the polls Tuesday and contributed to a smooth experience that saw no major problems in large metropolitan counties.
Secondary Content
Bottom Content