Section Branding
Header Content
Recount Likely In Georgia's Razor-Thin Presidential Race
Primary Content
GPB's Stephen Fowler talks with host Rickey Bevington about the stunning turn of events in Georgia's election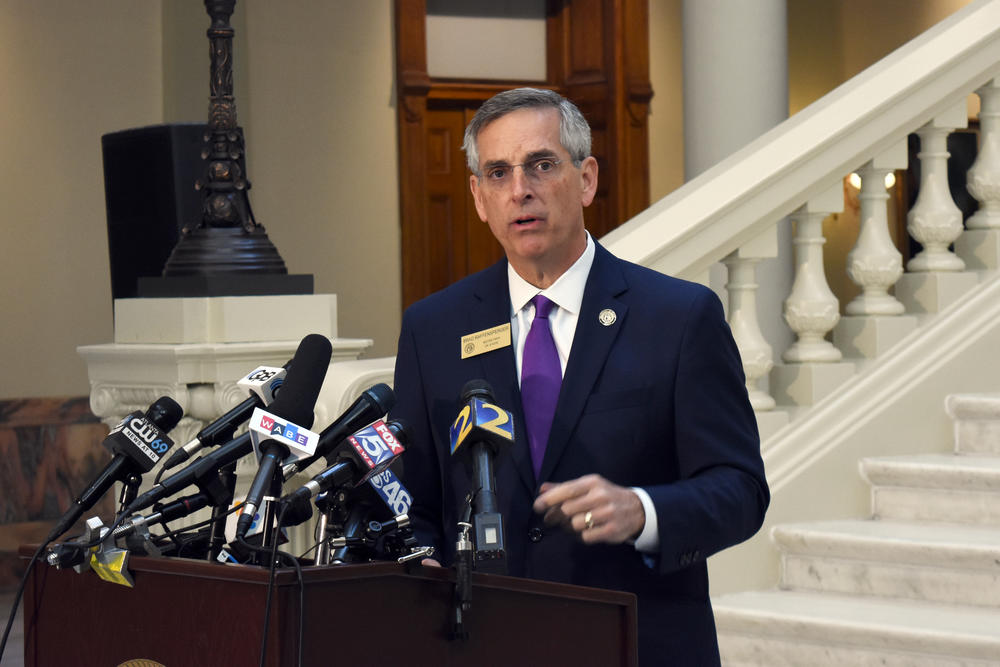 The center of the political universe will stay in Georgia for a little while longer, as the presidential contest will likely be decided by just thousands of votes after a recount in the coming weeks, according to the state's top election official.
After suburban Gwinnett County uploaded thousands of outstanding ballots to the total around 5 p.m. Friday, Democrat Joe Biden's lead grew to just over 4,000 votes, less than a tenth of a percent of the nearly 5 million votes cast.
"Right now, Georgia remains too close to call," Republican Secretary of State Brad Raffensperger said. "As we are closing in on a final count, we can begin to look toward our next steps: With a margin that small, there will be a recount in Georgia."
Georgia law allows a losing candidate to request a recount if the margin is within 0.5% and would occur after counties conduct a statewide risk-limiting audit and certify their results next week. The state then has until Nov. 20 to certify the results.
"Our hope and intent working with the counties is to move that earlier," said Gabriel Sterling with the secretary of state's office. "And at that point, whomever comes in second, whether it be President Trump or Vice President Biden can request that recount."
Meanwhile, the number of ballots remaining has dwindled as the few remaining counties with large batches of votes mostly finished their processing, with the deadline for final provisional and military/overseas ballots to be received passing by close of business.
Both U.S. Senate races appear to be headed for a Jan. 5, 2020 runoff, with Sen. David Perdue facing off against Jon Ossoff and Sen. Kelly Loeffler running against Raphael Warnock.
The post-election counting process normally takes several days to complete, with a legally-mandated cure period for absentee ballots that might have issues and other tabulation requirements. But the high-profile race and the still-undecided White House race has taken on more urgency and scrutiny in Georgia.
At a time when Trump and other Republicans have sought to question the validity of the vote-counting process with little to no evidence to back it up, Raffensperger and his office have held numerous briefings aimed at providing up-to-date data about ballots remaining and likely next steps.
"Interest in our election obviously goes far beyond Georgia's borders, the final tally in Georgia at this point has huge implications for the entire country," he said. "The stakes are high, and emotions are high on all sides. We will not let those debates distract us from our work. We'll get it right and we'll defend the integrity of our elections."
Along those lines, Georgia's three top Republican leaders — Gov. Brian Kemp, Lt. Gov. Geoff Duncan and House Speaker David Ralston — issued a joint statement Friday, saying, "Free and fair elections are the foundation of our American government."
"Any allegations of intentional fraud or violations of election law must be taken seriously and investigated," the leaders said. "We trust that our Secretary of State will ensure that the law is followed as written and that Georgia's election result includes all legally-cast ballots — and only legally-cast ballots. We will continue to follow this situation to ensure a fair and transparent process."
Secondary Content
Bottom Content