Section Branding
Header Content
Georgia Secretary Of State Touts Record Early Turnout, Warns Of Lines
Primary Content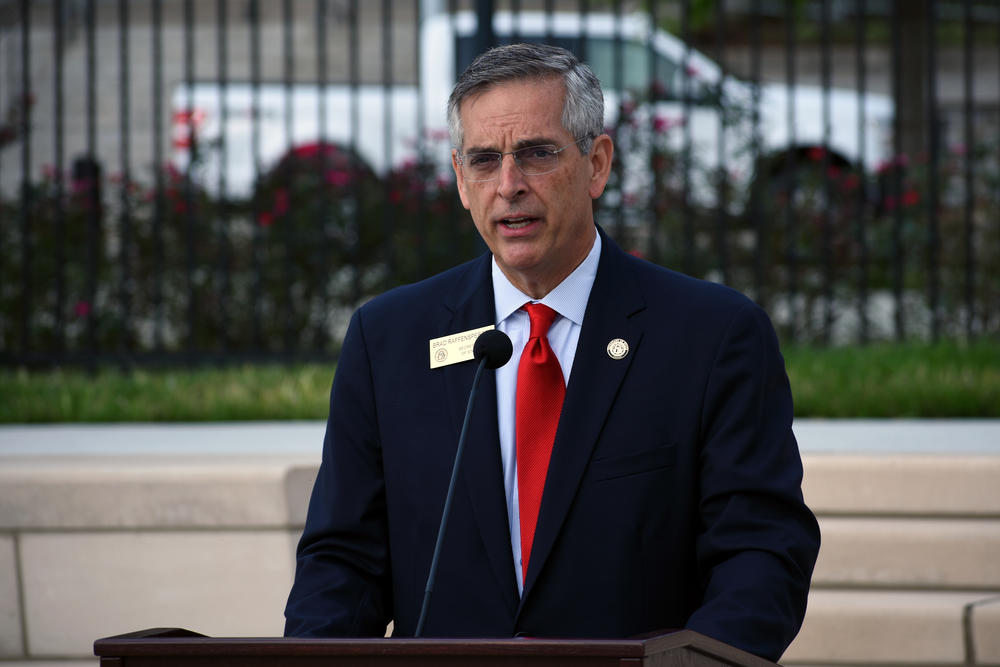 Heading into the final week of in-person early voting, Georgia Secretary of State Brad Raffensperger has two messages for votes: return your absentee ballot and expect longer lines at the polls.
At a Monday morning press conference, the state's top election official said early voting turnout continues to come in at a record pace, with nearly 2.8 million votes as of Sunday night.
"I have been saying we will see between 5 to 5.5 million voters," he said. "And for those 5 million-plus voters, my goal has always been to make sure that they have safe, sensible and accessible voting experiences. Now as we head into the final week of early voting, we expect even more higher turnout than we've seen so far."
More than 1.7 million people voted in person during the first two weeks of the advance voting period, putting Georgia on track to have more than 3.5 million early votes if the pace continues.
In the 2016 presidential election, there were about 4.1 million total votes cast, in comparison.
Nearly 1 million absentee ballots have been returned through the mail, in person to county elections offices or through secure drop boxes set up in each county. 
"The window for requesting and voting an absentee ballot is rapidly closing," Raffensperger said. "And as I've said, if you are one of those 640,000 voters who have an absentee ballot and it's sitting on your kitchen table, please, if you haven't returned it, do it this week. Now's the time."
Voters who requested an absentee ballot but have not yet received it, or would rather vote in person, can still show up to the polls. You will have to sign an affidavit canceling your absentee ballot, which will take some more time.
Early voting ends Oct. 30. On Election Day voters must vote at their assigned polling place, which can be identified on the state's My Voter Page.
Secondary Content
Bottom Content