Section Branding
Header Content
Fulton Elections Warehouse Hit By COVID-19 Outbreak
Primary Content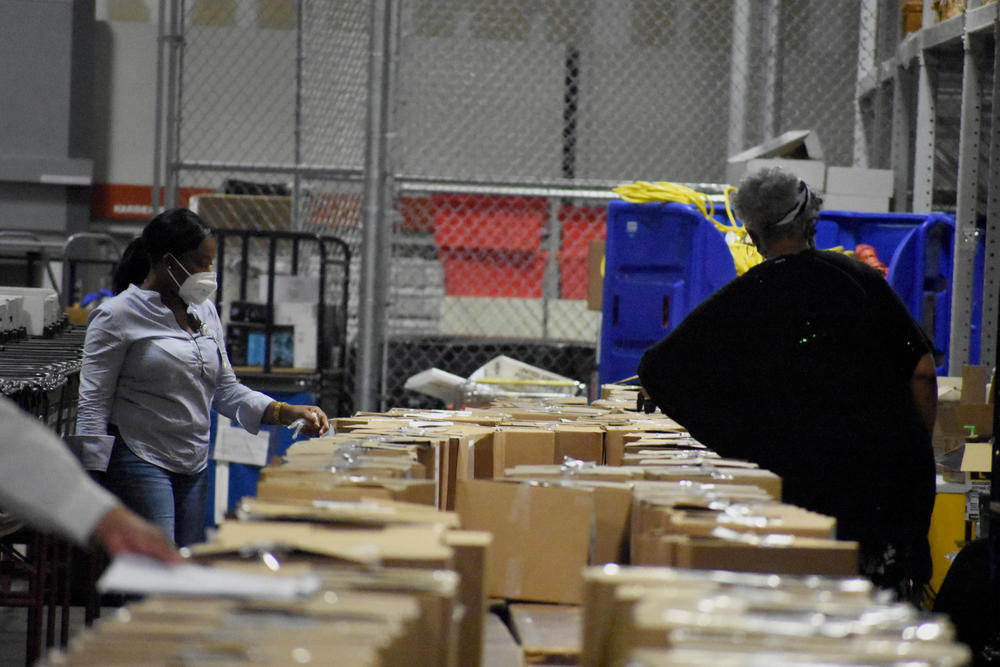 Fulton County officials said there will be minimal delays with the preparations for Election Day after nearly a quarter of its elections warehouse staff tested positive for COVID-19 this week.
Election Director Rick Barron said Thursday that 13 of 60 employees, or 21%, have the coronavirus, and measures to prevent further spread have been implemented immediately.
"Daily rapid testing will be implemented for all remaining employees, additional staff are being recruited to continue warehouse operations, the warehouse has been treated with a germicidal barrier," he said. "Additional ventilation and proactive environmental measures have been installed and alternate workspace has been identified to allow operations to continue with greater social distancing."
Barron said that one employee left work Saturday after not feeling well and received a positive test Tuesday and, after another coworker tested positive, the county health department was brought in to test the entire warehouse.
The northwest Atlanta elections warehouse is where voting equipment is stored, Logic and Accuracy testing is conducted and tabulation of election night results is completed. Barron said the only delay with testing occurred Wednesday while employees were screened for the virus, and that the county is working to identify a larger site to complete preparations where more social distancing can occur.
The employees' duties ranged from packing supply boxes that will go out to 255 Election Day polling places to collecting absentee ballots returned to secure drop boxes, and Barron said that no employee had any contact with voters, polling places or the main elections office.
Earlier this year, preparations ground to a halt after a part-time worker died from COVID-19 and another was hospitalized.
Secondary Content
Bottom Content