Section Branding
Header Content
National Poll Highlights Perils Of COVID-19 In Rural Georgia
Primary Content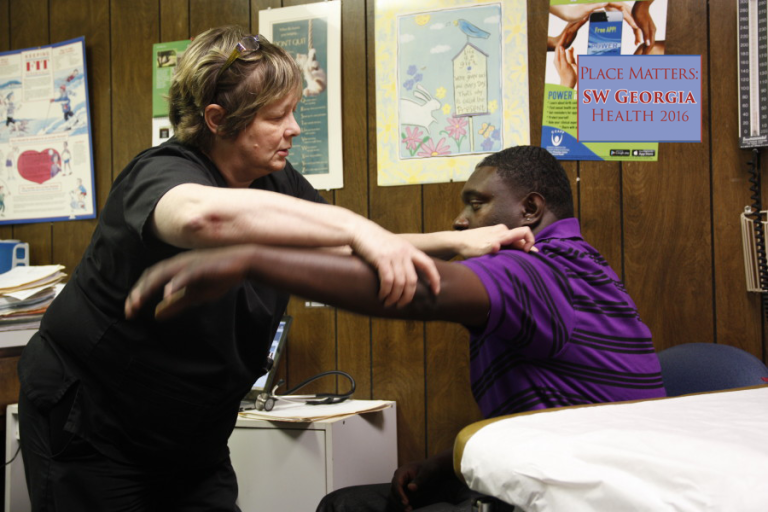 Many rural households are struggling with access to health care and financial problems during the COVID-19 pandemic, according to a national poll released Wednesday.
The poll of more than 500 adults living in rural areas found that one in four of these families said they had a member unable to get medical care for a serious problem during the pandemic. And most families with these access-to-care problems reported negative health effects as a result.
In Georgia, rural areas have seen a disproportionate burden from COVID-19. Amber Schmidtke, a microbiologist who analyzes COVID data in Georgia in the Daily Digest, said Tuesday that rural counties in the state have higher infection and death rates from the virus than non-rural counties.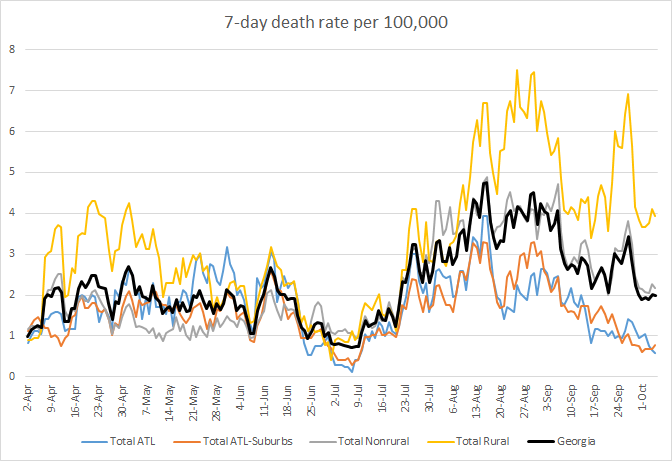 It's not surprising that rural areas face larger health and financial obstacles.
These communities typically have higher-than-average rates of uninsured residents, who often have more chronic health problems. Poverty, too, tends to be more widespread in rural America. And there are shortages of doctors, nurses and other medical providers in rural Georgia and similar areas across America.
The pandemic first had a big impact in major cities such as New York, but eventually the brunt of it shifted to rural counties. In North Carolina's rural counties, people are now dying from COVID-19 at higher rates — and even in greater overall numbers — than in the state's urban and suburban counties, the Charlotte Observer recently reported.
The report on the survey said rural areas "are facing distinct challenges handling the coronavirus outbreak due to longstanding systemic health and social inequities.'' The pandemic has dramatically affected medical care for many patients with delays and disruptions in care, the report added.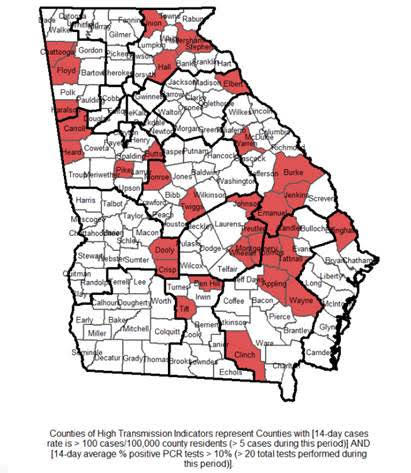 NPR, The Robert Wood Johnson Foundation, and Harvard T.H. Chan School of Public Health sponsored the polling, which took place from July 1 to Aug. 3, a period featuring a surge in new infections.
The poll found that more than half of rural households contained a person with a chronic illness. And 42 percent of households reported having a person at high risk of serious illness from a potential case of COVID-19, due to age or underlying medical conditions
Four in 10 rural households (42 percent) said they are facing serious financial problems during the coronavirus outbreak. Most African-American or Latino rural households (85 percent) reported facing these problems during the coronavirus outbreak, compared to 36 percent of white rural households.
"While all these problems may have worsened with the pandemic, these are the realities that rural America lives with every day,'' said Dr. Karen Kinsell, a physician in rural Clay County, in southwest Georgia. "Large numbers of people cannot afford health care or cannot get it because it is too far away or closed when they can go.''
The poll reflects the challenges facing rural communities, said Jimmy Lewis, CEO of HomeTown Health, an association of rural hospitals in the state.
These hospitals are battling supply problems as well as a shortage of medical professionals, he said. And many of their patients have insufficient health insurance, or none at all, and can't pay their hospital bills. That burden of uncompensated care only adds to the financial pressures on the hospitals.
"The federal government has pumped enough cash into it [through relief funding] to help rural hospitals survive,'' Lewis said. "Rural hospitals have learned how to collaborate. CEOs have become more adaptable.''
Since the start of the pandemic, more than four in 10 rural households report using telehealth — with someone in their household receiving advice or treatment from a doctor or other health care professional over the phone or through a smartphone, tablet or computer — because it was not possible to see a provider in person.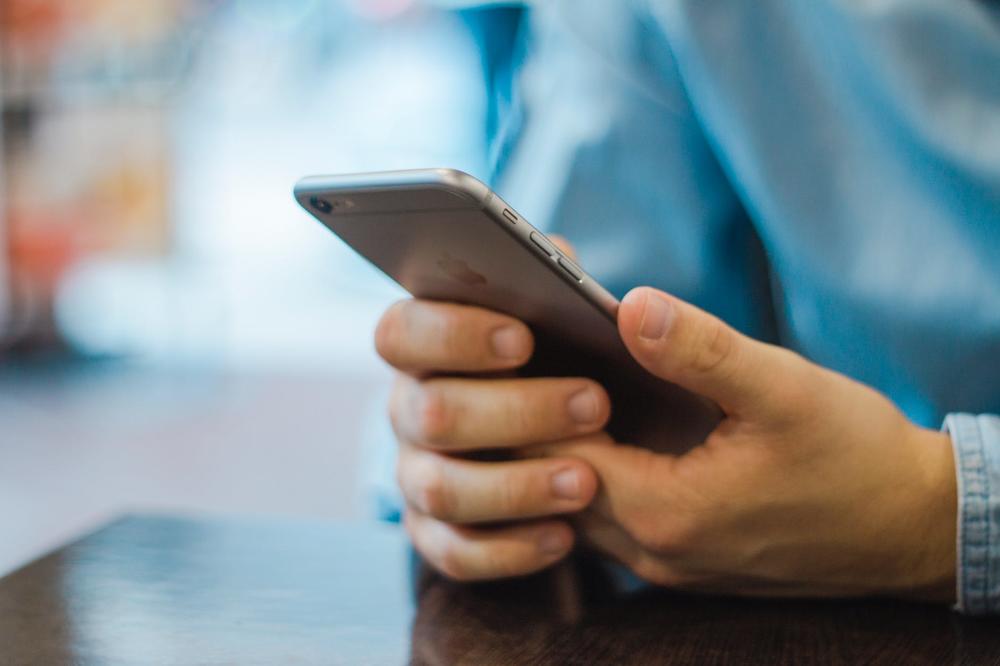 "The availability of telephone appointments has been a tremendous boon for people in rural areas,'' Kinsell said. "While many people, especially older ones, do not have video devices or access to the Internet, almost everyone has a telephone. Most medical check-ups and even urgent care can be done by phone. This has been especially valuable when both patients and providers are socially distancing during the pandemic.''
At a time when Americans are largely relying on the Internet for their jobs and education, about one in three rural households reported either having serious problems with their Internet connection as it affected their jobs or schoolwork, or having no high-speed Internet connection at home.
COVID's impact on children has been significant.
Since the start of the outbreak, a majority of rural households with children (54 percent) said they have experienced serious problems caring for their children, including about one-third (34 percent) who reported trouble keeping the education of their children going.
This story comes to GPB through a reporting partnership with Georgia Health News.
Secondary Content
Bottom Content