Section Branding
Header Content
Registration Deadline Day And Other Important Dates For Voting In The General Election in Georgia
Primary Content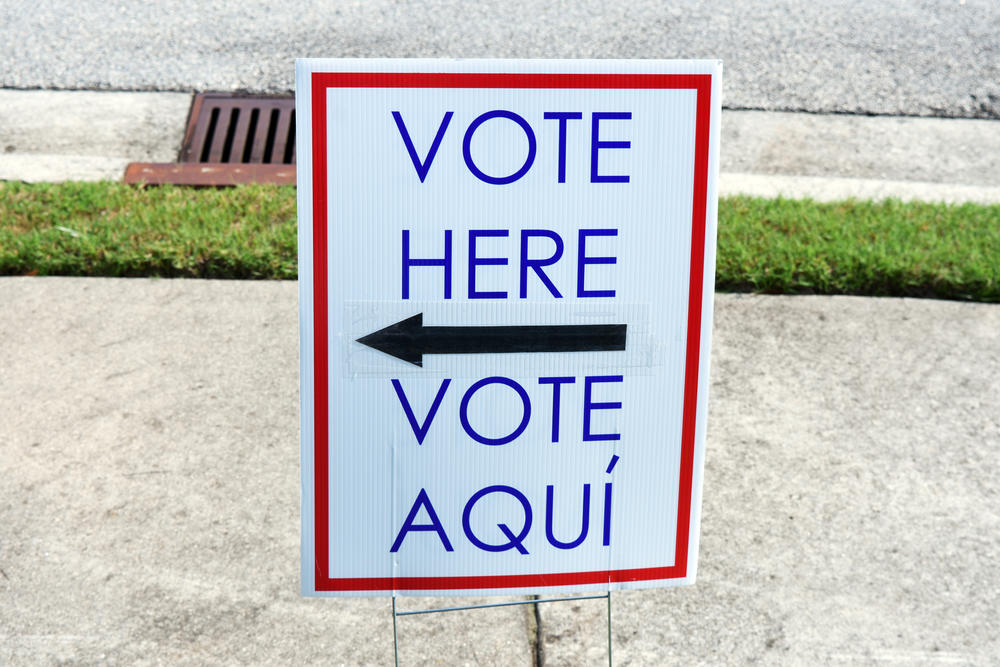 With less than a month to go before Election Day, there are several important dates and deadlines Georgia voters should know about if they plan on casting their ballot.
Oct. 5 - Voter registration deadline
This is the last day Georgians have to complete a new registration to be eligible to vote in the November general election. It's also the last day for currently registered voters to update or change their registration if they have moved to a new address.
You can register to vote at registertovote.sos.ga.gov and check your registration status at mvp.sos.ga.gov.
Oct. 12 - Early voting begins
Georgia law calls for a three-week, in-person early voting period before Election Day, where any registered voter can cast their ballot at any early voting site within their county. Every county has at least one early voting site, typically at your county elections office. Hours and locations vary, and your county elections office is the best source of information, as well as this link from the Secretary of State's office. 
Fulton County has 30 early voting locations open every single day of early voting, including State Farm Arena, which will have 300 voting machines.
Oct. 24 - Mandatory Saturday early voting
Georgia law requires early voting to be held during one Saturday. Again, counties have different hours, locations and dates you should consult before heading to vote. 
Oct. 30 - Final day of early voting
This is the last day for in-person early voting, and typically has some of the longer lines of the early voting period.
Oct. 30 - Final day to request an absentee ballot
Technically, you can request an absentee ballot a few days before the election, but with the time it takes for the ballot to be delivered to you, most experts and elections officials advise requesting an absentee ballot well before the deadline.
As soon as possible 
Request your absentee ballot, return your absentee ballot, make a voting plan, check your registration and polling place if you plan to vote on Election Day, check your early voting options if you choose to vote early in person.
Nov. 3 - Election Day
Polls open at 7 a.m. on Election Day. You must vote in your assigned precinct, which can be found on the state's My Voter Page, mvp.sos.ga.gov. Many polling places have been added or relocated because of COVID-19, so it is imperative that you check before you go to the polls. 
Want to learn more about voting in Georgia? Subscribe to our new podcast "Battleground: Ballot Box" to hear the good, the bad and the complicated with casting a ballot this fall.
Secondary Content
Bottom Content