Section Branding
Header Content
Third Person Dies of COVID-19 At Georgia Immigration Detention Center
Primary Content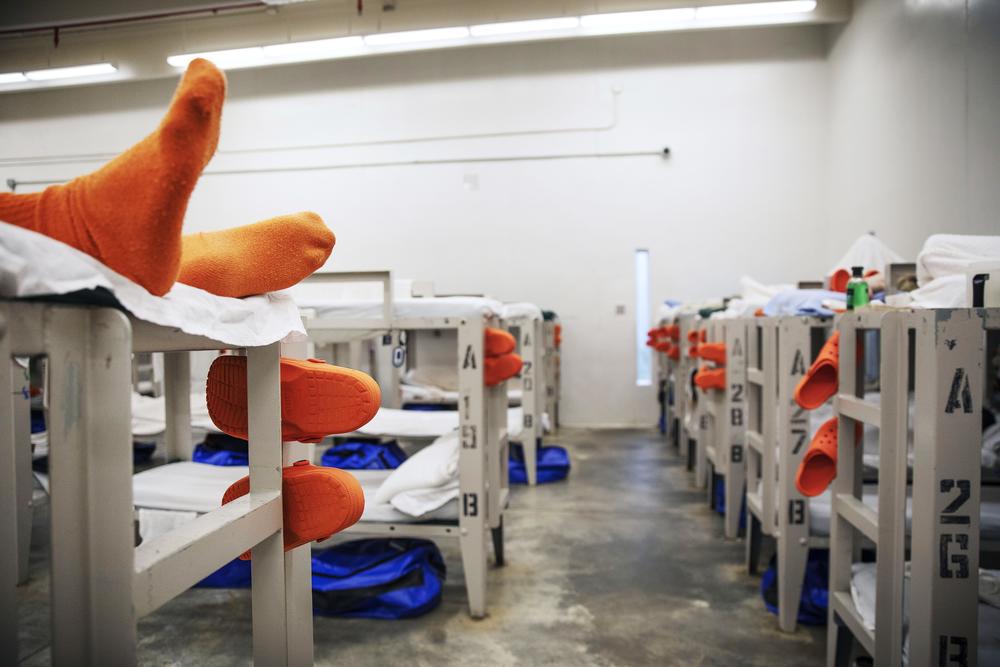 There has been a third death from COVID-19 among people held in immigration detention centers in Georgia. All three occurred at the same center.
The Atlanta Journal-Constitution was the first to report the death of 61-year-old Mexican national Cipriano Chavez-Alvarez at the Stewart Immigration Detention Center in Stewart County. The center is run by Tennessee-based company CoreCivic. 
The news comes a week after allegations of forced sterilizations of women at another ICE center in Irwin County. That detention center is operated by LaSalle Corrections.  
Immigration and Customs Enforcement has recorded 339 coronavirus cases at the Stewart facility. That has propelled Stewart County into the second worst per capita COVID-19 case rate in the state.  
CoreCivic was also responsible last week for a data dump into state health records of months of COVID-19 cases from one of two prisons it runs for the Georgia Department of Corrections, something the company attributed to a "lapse of communication."  
In Tennessee, the company has seen some of the largest prison-related COVID-19 outbreaks in the country. 
Secondary Content
Bottom Content