Section Branding
Header Content
FAA To Decide On Camden Spaceport Without Further Public Comment
Primary Content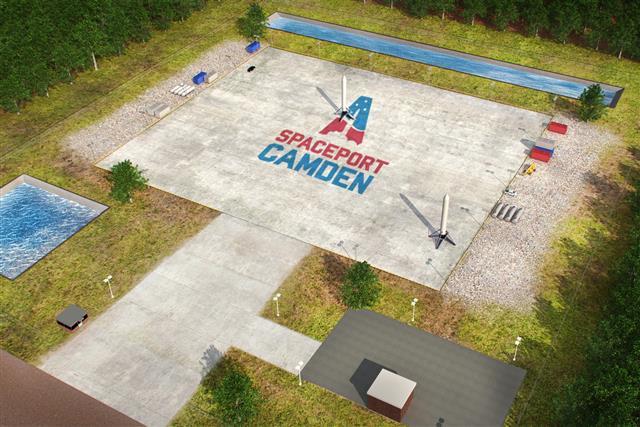 Environmental groups on the Georgia coast said Thursday they plan to keep fighting the establishment of a spaceport in Camden County, even though the Federal Aviation Administration will not take further public comment.
Camden County officials changed their spaceport proposal earlier this year to include only small rockets. The FAA was originally going to hold a new public comment period, but now says the small-rocket plan is covered in the existing Environmental Impact Statement.
Megan Desrosiers of environmental group One Hundred Miles said that's not true.
"Sure, you're launching smaller rockets with a, maybe, a smaller impact zone, but their rate of failure is higher," she said. "So even if you have a smaller impact zone of an explosion, you're gonna have more explosions."
Her group is pushing the FAA for a new impact statement and comment period.
The FAA's decision is part of a push by the Trump administration to streamline the review process for projects that will generate jobs and boost the economy.
Trump's executive order directs federal agencies "to use, to the fullest extent possible and consistent with applicable law, emergency procedures, statutory exemptions, categorical exclusions, analyses that have already been completed, and concise and focused analyses, consistent with (the National Environmental Policy Act), (the Council on Environmental Quality)'s NEPA regulations, and agencies' NEPA procedures."
In addition to asking the FAA to change course, One Hundred Miles is also hoping to get either the county to reconsider the project or the Department of Natural Resources to deny it, Desrosiers said.
Secondary Content
Bottom Content