Section Branding
Header Content
UGA Finds 798 Student Coronavirus Cases In First Week Of Classes
Primary Content
Data reveals coronavirus trouble spots, and areas of progress, heading into September.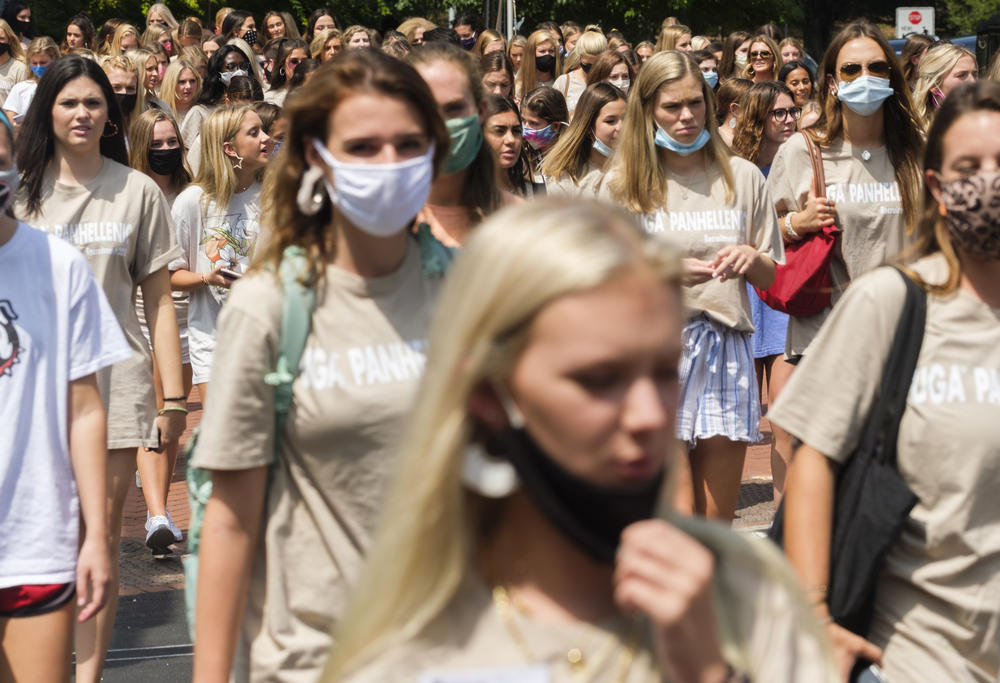 The University of Georgia documented 798 coronavirus infections among students in the first full week of classes, according to a press release Wednesday.
The student cases were part of 821 total cases further spread among faculty and staff in that same week, between Aug. 24-30. That's more than 75% of the total cases documented on campus since Aug. 10.
UGA has the capacity to test up to 400 students a day in their asymptomatic surveillance program at Legion Field in the heart of campus. But, during the first week of classes, the program performed only 259 tests daily on average and caught 97 asymptomatic cases.  
If UGA was a Georgia county, its case rate would put the unversity a little below the median case rate for all Georgia counties, between Harris County and Columbia County. 
University President Jere Morehead responded to the news on Twitter.
"I urge you: continue to wear your masks, maintain your distance from others, make wise decisions, and stay away from social venues where appropriate distancing is impossible to maintain. Resist the temptation to organize or attend a large social gathering," Morehead said.
In the days before the start of classes, it was not uncommon to see packs of students participating in Greek rush crossing campus largely unmasked. 
Elsewhere, the government of Athens-Clarke County rolled back last call at local bars to 11:30 p.m. in hopes of sending young people home early.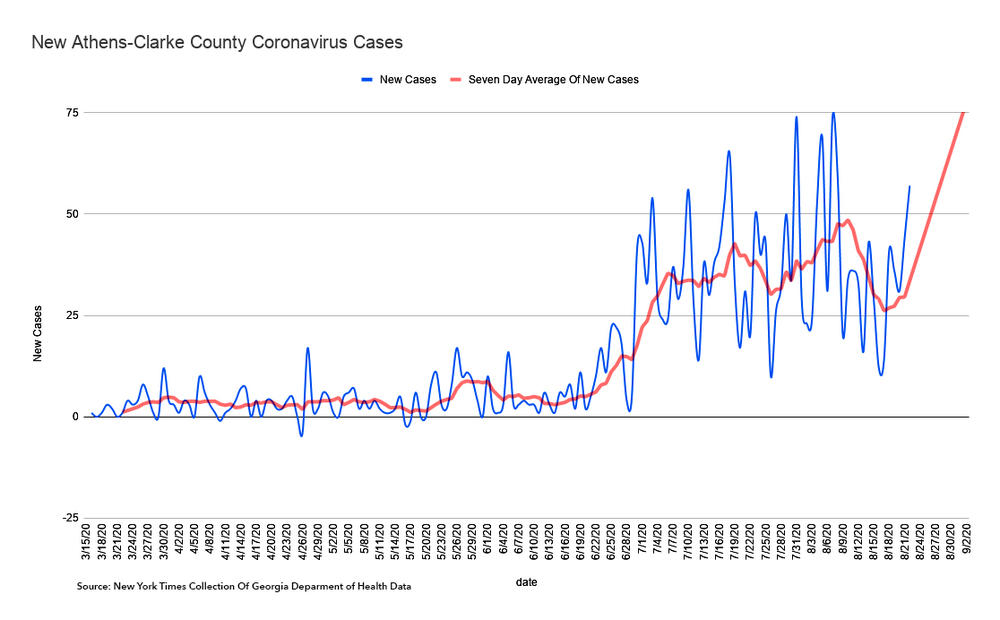 The news comes amid a similar spike in coronavirus cases at Georgia College and State University in Milledgeville which started classes four days before UGA. 
UGA has made provisions for 300 dormitories, hotel rooms or other housing arrangements in which sick students may quarantine. That's less than half of the ill students identified in the first week of classes.
In its last advice to the state of Georgia on colleges and coronavirus, the White House task force on the virus recommended that college students with COVID-19 not go home to their families to quarantine for fear of making older relatives ill.
Secondary Content
Bottom Content