Section Branding
Header Content
Protesters Mark Grim COVID-19 Milestone In 'Broken Hearts' And March For Change
Primary Content
With the state of Georgia passing the grim milestone of 5,000 COVID-19 deaths, nearly 100 community leaders and organizers gathered at the National Center for Civil and Human Rights in downtown Atlanta to remember lost loved ones and demand change from the state government.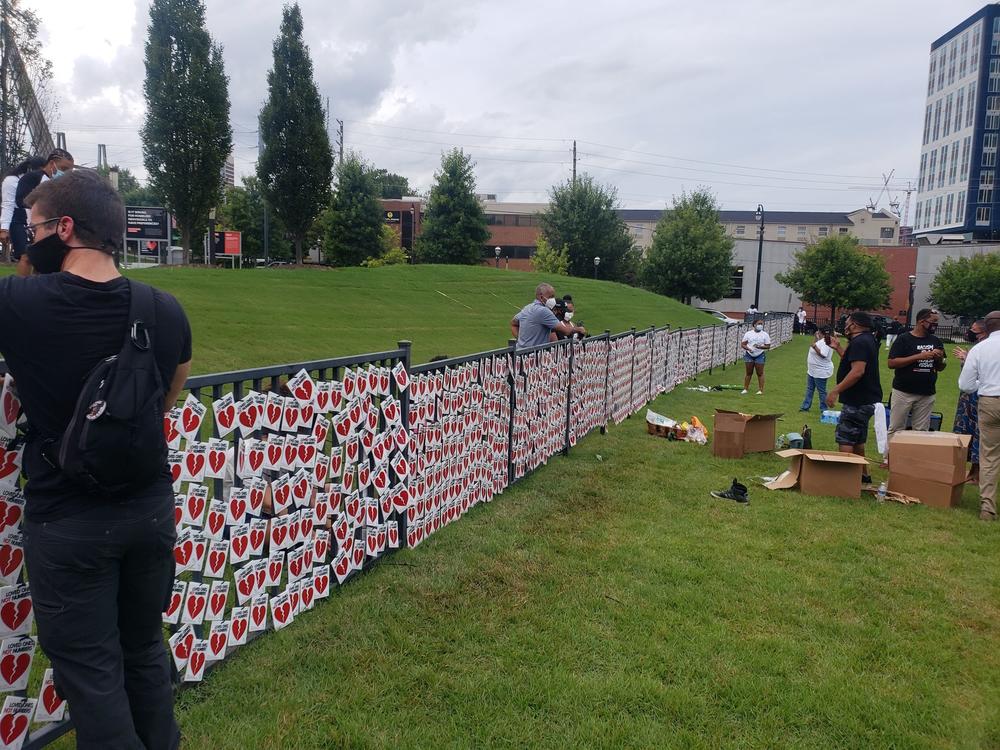 Attendees to the demonstration Thursday night helped tie 5,000 placards stylized with broken hearts to the fence around the center, each one representing a life lost to the pandemic within the state.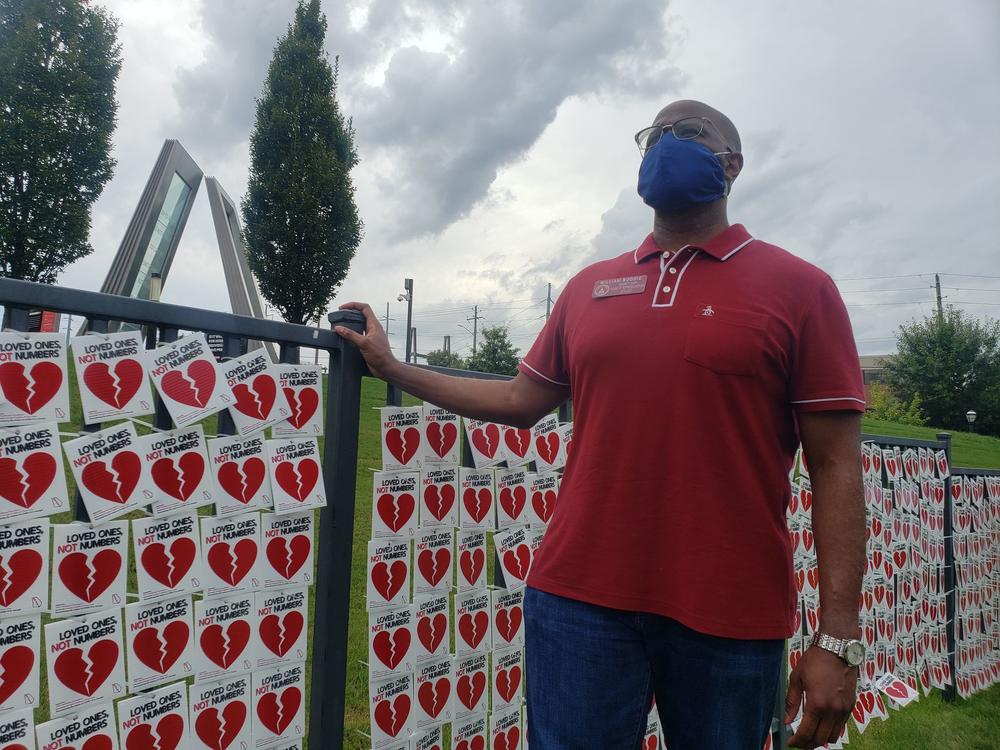 "We wanted to give family members another opportunity to pay tribute to their loved ones," said Jana Johnson-Davis of the Loved Ones, Not Numbers campaign. "We haven't had an opportunity to have traditional funerals or celebrations, so we're giving family members an opportunity to write their loved ones names on a heart tonight."
State Minority Whip William Boddie joined others in demanding more decisive action action from Gov. Brian Kemp and other elected officials in the state in stopping the spread of COVID-19.
"Please, please mandate masks. It saves lives," he said.
He urged Kemp to follow the lead of Alabama Gov. Kay Ivey, who just issued a new mandate for mask-wearing in her state.
The protest was, at moments, emotional and somber.
After the hearts were placed on the fence, family members who lost a loved one to COVID-19 led attendees from the center to the State Capitol. The walk was notably quiet. Marchers held candles and a speaker with church hymns played. An occasional car horn of support punctuated the silence.
At the Capitol, there was an odd contrast between the National Guard stationed at the building's steps under an executive order by the governor and the crowd that had assembled. Guardsmen stood by quiet, staring at the demonstrators as they assembled at the base of the building.
Several family members spoke of their final moments with their loved ones.
"She was always kind, always giving. She was a mom, auntie, friend. Not a stranger to anyone," said a relative of Nancy Finney, who passed away from COVID-19 in May. "If you needed something, even people she didn't know, she was there for everyone."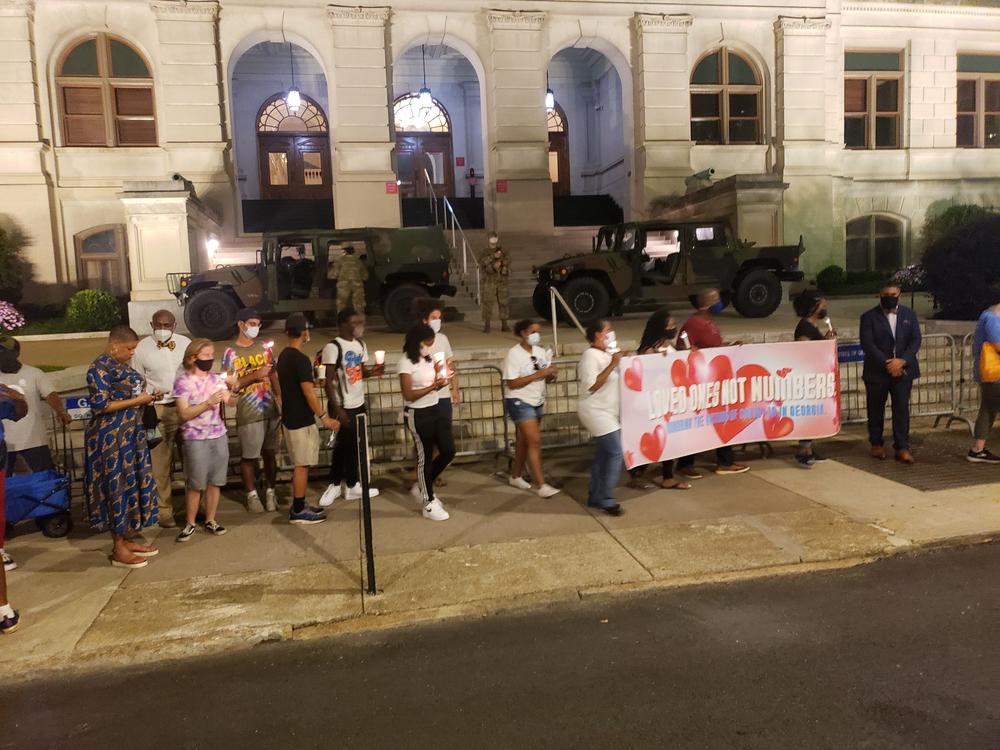 A protester who didn't want to be named approached GPB News as the crowd dispersed, eyes still wet with tears.
"It's heartbreaking that there are so many families affected by this," they said. "This is a reflective moment. Let people know that, please. Let them hear that."
There have been more than 263,000 confirmed coronavirus cases in Georgia, including nearly 5,400 deaths.
Kemp has maintained a statewide mask mandate is unenforceable, but has suggested all Georgians wear masks. He has touted the state's efforts in recent weeks that have resulted in a dramatic reduction of COVID-19 hospitalizations and daily cases since the state's peak in July. 
Secondary Content
Bottom Content