Section Branding
Header Content
Family Seeks Justice For Man Killed By Atlanta Police in 2016 As New Dashcam Video Released
Primary Content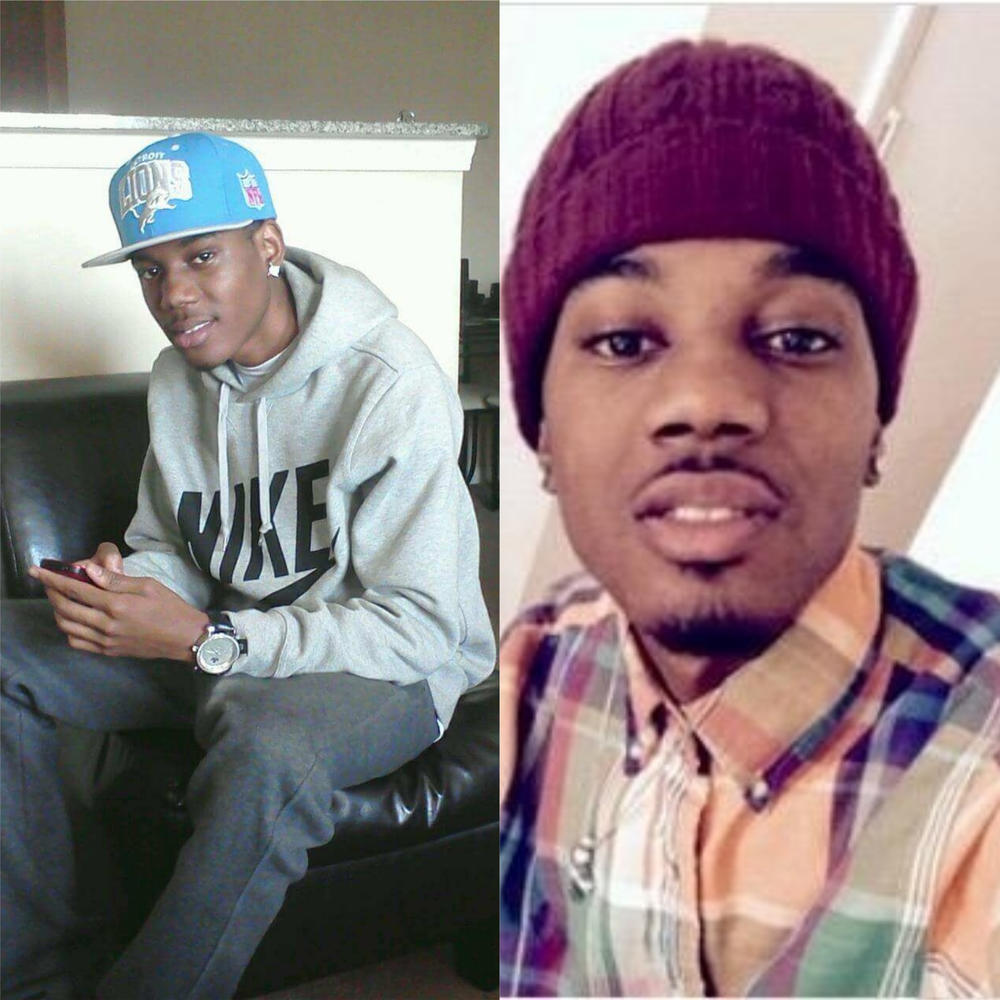 An Atlanta family wants to see more action from the city for 22-year-old Deravis Caine Rogers four years after he was shot and killed by a police officer.
The family on Tuesday released newly obtained dash camera video of the June 2016 incident, which showed Rogers swerved to avoid the officer's police car and that he had already passed the officer when he was fatally shot.
Atlanta officer James Burns was fired from the force and charged with felony murder shortly after the killing, but has never been tried. 
"The city of Atlanta has disrespected us greatly by never even acknowledging that this officer murdered our son," Rogers' father, Deravis Thomas, said at the news conference, held via Zoom due to the coronavirus pandemic. "No one has ever reached out to us. (Mayor Bottoms) hasn't reached out and she was on the city council when it happened, so she's aware of it."
Bottoms served on the Atlanta City Council when the incident occurred in June 2016. Rogers' parents said they were appreciative that Mayor Bottoms and the city "highlighted the death of Rayshard Brooks and the tasing of two HBCU students" in recent months, but wondered why more has not been done for justice for their son. 
Additionally, attorneys representing Rogers accused Bottoms and former Atlanta Mayor Kasim Reed of hypocrisy.
"We find it hypocritical to talk about injustice and police shootings across this nation," said co-counsel Shean Williams. "Yet, refuse to take responsibility for the injustice being done by Atlanta police officers in this city ... specifically regarding the tragic death of Caine Rogers."
The family filed a civil lawsuit against the city of Atlanta in July 2016 and amended the complaint in 2018. The suit accuses the city of exhibiting "a pattern and practice of ignoring and violating the rights of the citizens of Georgia."
RELATED CONTENT:
In the newly released dash cam video, Rogers' 2011 silver Ford Taurus swerves to miss Burns' police car. Burns stepped out of his car while yelling, "Stop!"  Seconds later, Burns fired a shot at Rogers' car as he drove by, striking him in the head and killing him instantly.
Burns initially told investigators that he was responding to a "suspicious person" report. He later revealed he didn't know whether the driver was the suspicious person wanted by police, according to the Atlanta Journal-Constitution. He said he fired the shot out of fear for his safety. However, nearby witnesses and evidence from APD's internal affairs division contradict that claim. Rogers did not have any weapons in his vehicle, according to his attorneys.
Burns was subsequently fired following the incident. Fulton County District Attorney Paul Howard charged him with felony murder, aggravated assault with a deadly weapon and violating his oath of office, but attorneys for Rogers say a trial date has yet to be set.
Williams said he and his co-counsel hope Fani Willis, who unseated Howard for DA in the recent Democratic primary, will continue to push forward on prosecution of the case. They would also like the city to organize a reconciliation committee to address past and unresolved cases of injustice.
"Dr. King said it best: 'Injustice. Anywhere is a threat to justice everywhere," said Williams. "The city of Atlanta cannot be the beacon of civil rights and the beacon of justice that we proclaim it to be ... until it obtains justice for Caine Rogers. And his families and all the other individuals in this city who's lost loved ones."
Secondary Content
Bottom Content