Section Branding
Header Content
How Legionnaires' Disease Resembles COVID-19 And How The Pandemic May Result In More Outbreaks
Primary Content
Many of the buildings where we lived out our pre-virus days have been largely empty and idle. Now, some experts are warning that idle buildings may have become breeding grounds for another disease which, like coronavirus, causes severe lung illness, pneumonia and sometimes death. GPB's Ellen Eldridge reports on Legionnaires' disease.
Shortness of breath, coughing, fever, headaches and muscle aches.
These symptoms are sure to make people think of COVID-19. But Legionnaires' disease comes from bacteria. It's not viral.
David Krause, an expert in recognition, evaluation and control of Legionella in building systems, said the recent shutdowns of hotels, schools and office buildings could lead to stagnant water in the lines.
"We should anticipate widespread outbreaks of Legionnaires' disease unless people take really aggressive measures to disinfect the water systems," Krause said.
When buildings sit empty, the chlorine disinfectant in the water gets consumed and bacteria flourishes and grows.
Legionnaires' disease is considered rare. Last year in Georgia, 177 people contracted Legionnaires' disease, according to the state health department.
That number includes known cases from an outbreak at an Atlanta Sheraton hotel, which threatened last summer's Dragon Con convention. At least one person died from the outbreak and more than 60 people were sickened, the health department said.
MORE: Sheraton Atlanta Files Lawsuit Against Insurance Companies After Legionella Outbreak
A lawsuit related to the outbreak is ongoing, partly because of the pandemic.
Attorney Jeffrey Diamond said with each extension of the Georgia Supreme Court's Judicial Emergency Declaration, case deadlines continue to be "pushed back." 
"To my understanding, the courts are open, but are primarily occupied with pressing criminal cases, which take priority," Diamond said. "Thus, we're still in the pleadings stage of our case, with little additional progress."
He said a number of settlements already having been agreed to, and others are in the process of negotiation, but he believes the settled claims are confidential and cannot be disclosed. 
In 2018, Georgia's numbers were even higher, with 191 reported cases of Legionnaires' disease.
When Stockbridge resident Stephanie Osterhout got sick, her primary care doctor said she had not heard of the disease since medical school, and had never treated a patient infected with Legionella.
"There were times that she looked at me and said, 'You're out of my scope, I have to refer you out,'" Osterhout said.
While doctors don't yet know much about the long-term effects of COVID-19, Legionnaires' has been studied more than 40 years.
It's a respiratory illness, and people get sick when they breathe in small droplets of water in the air that contain the bacteria.
Researchers discovered Legionella among people who attended a Philadelphia convention of the American Legion in 1976.
Contracting the disease
As with COVID-19, some healthy people get sick from Legionella while others do not. Those considered most at risk include people over the age of 50, people with underlying conditions such as chronic lung disease and people who smoke cigarettes.
Osterhout said she never smoked.
Her doctors considered her a healthy 33-year-old mother of five in 2017. But, even though both she and her husband, Shane, used the new hotel's pool during a trip out of state, only Osterhout contracted Legionnaires' disease.
A day after their swim, Shane Osterhout vomited for about an hour, but then felt fine.
"The next morning, we got up to leave to come back here to Georgia," Stephanie Osterhout said. "And I didn't feel good. I felt extremely tired and achy all over, like I knew that I was getting sick, that something was coming on."
People can get Legionnaires' disease when they breathe in small droplets of water in the air that contain Legionella bacteria, according to the Centers for Disease Control and Prevention.
Similar to the new coronavirus, SARS-CoV-2, Legionella bacteria infect a person's lungs and causes pneumonia and, sometimes, death.
Legionella outbreaks are notoriously under reported, Krause said.
The only way to find out about new cases is through local health departments and the CDC, Krause said, but they're all overwhelmed right now because of the pandemic.
"There's a good chance many of these pneumonia may be misdiagnosed or counted as COVID-19 or just some other type of pneumonia, because you have to test specifically for Legionella," Krause said.
The schools, offices and even hospitals that most need to test the water systems are likely already overwhelmed by costs associated with protecting staff and visitors from coronavirus, Krause said. Also, he said, a CDC recommendation to flush the water lines isn't enough if the bacteria is already growing.
"Flushing the water will do absolutely nothing," Krause said. "And, so, they are advising people to basically bring a knife to a gunfight."
Stephanie Osterhout continued to decline for more than two weeks before the local health department emailed her and said she'd stayed at a hotel where an outbreak of Legionella was detected.
The lingering illness
Her doctor couldn't see Osterhout for another three days.
"I was coughing so much at this time," she said. "And my white cell count is through the roof and they do a chest X-ray and it comes up on my right lung."
About a month after their vacation, Osterhout had to be hospitalized at Piedmont Henry. The emergency room staff didn't even know Legionnaires' is not contagious from person to person.
"People are coming in dressed head to toe in PPE (personal protective equipment) because they're thinking that I'm contagious; they've never seen this before," she said. "They've never heard of it. They don't know what's going on."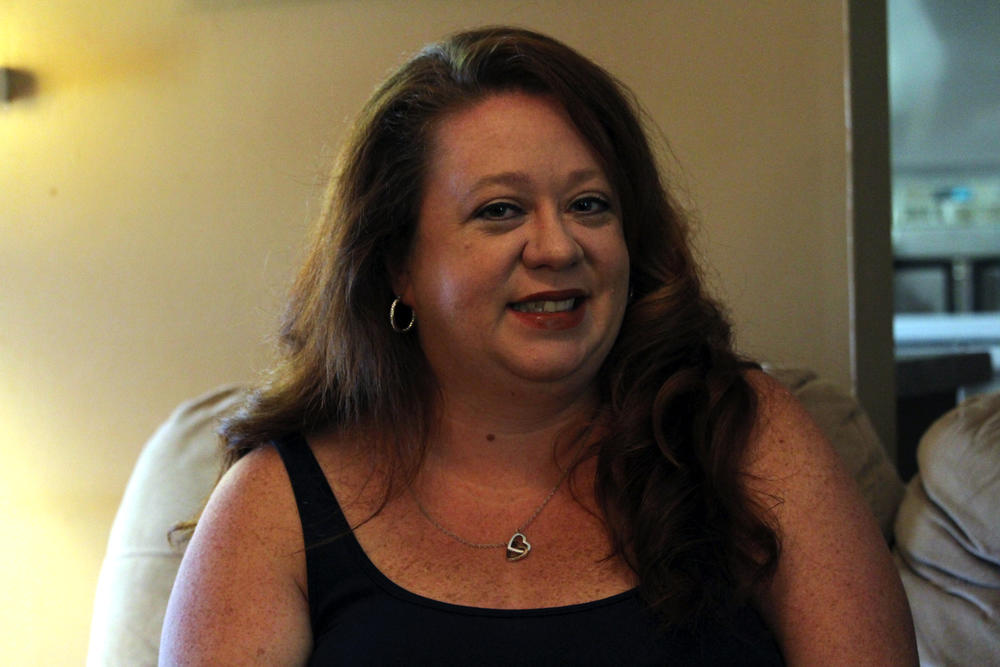 She did not end up on a ventilator. By September 2017, months after her vacation, her body cleared the bacteria. But she developed bronchitis, which quickly developed into pneumonia that November, a month before her 34th birthday.
Her husband took her to several specialists, but no one could figure it out.
"I would see doctor after doctor after doctor who would look at me and say, 'something is wrong. We don't know what's wrong with you. I can't help you anymore.' And they would push me off to somebody else," Stephanie Osterhout said.
Shane Osterhout said they visited a cardiologist, a hematologist, a gastroenterologist and a pulmonologist, but none one could help diagnose the ongoing illness his wife suffered from.
"She's in bed four or five days out of the week," Shane Osterhout recalled. "She could hardly move, hardly walk … hardly do much of anything. And we have five kids."
At one point roughly a year and a half into the ordeal, Stephanie Osterhout said she broke down, feeling anxious and defeated. She looked toward practical actions.
She bought her only daughter makeup and taught her to apply it. She showed her how to shave her legs.
"And then I went in my closet and cried because, I thought, that if this killed me, at least she would have those memories that her mom taught her those things," she said.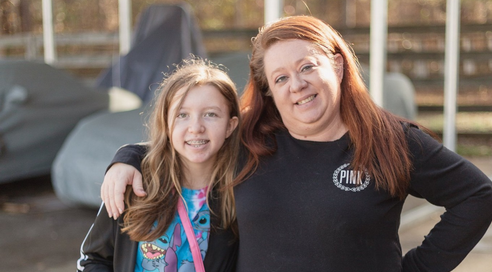 The people most susceptible to Legionnaires' have weak immune systems or take drugs that weaken the immune system, like after a transplant operation or chemotherapy, according to the CDC.  
Osterhout had nothing wrong with her other than acid reflux, she said.
After Legionnaires' disease, her white blood cell count never returned to normal.
She developed severe shortness of breath.
"I never had asthma, never had to use an inhaler," she said. "I had no idea and I had to be shown how to use the inhaler because I had never seen one before."
She also developed autoimmune disorders, including rheumatoid arthritis. Her body doesn't realize the infection is gone and continues to attack healthy joints.
There is no cure and the disease is progressive.
"But I'm definitely a lot better than what I was," she said. "Eventually the RA will take over and I will have to be in a wheelchair, and everything will progress eventually to being like that."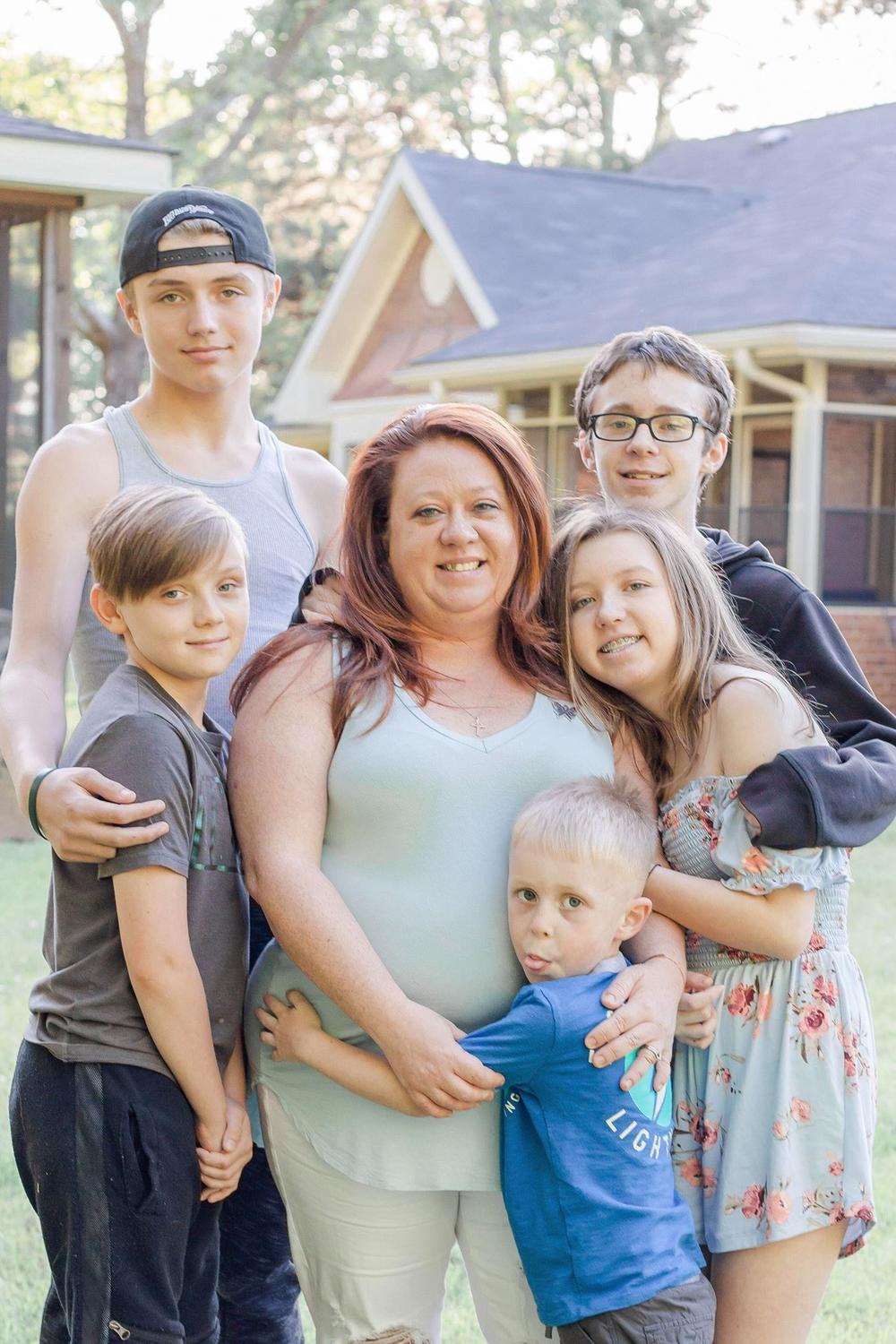 High risk for COVID-19
The fact that she survived such a severe lung infection makes Osterhout at high risk for developing serious complications from COVID-19.
Her family started taking precautions as soon as they started hearing about coronavirus cases in the United States.
"I have to give myself a shot every week of Enbrel, which is an autoimmune suppressant, so my immune system is gone," she recalled thinking at the time. "It worried me because I'm like, OK, I could very easily get this."
Even as early as February, masks were sold out everywhere she looked.
Osterhout had been working from home already, but she started asking the children to take off their shoes and spray them with Lysol when they returned home from school.
"We made sure they washed their hands when they came in and everybody had hand sanitizer with them," she said. "This was before there were any (COVID-19) cases in Georgia."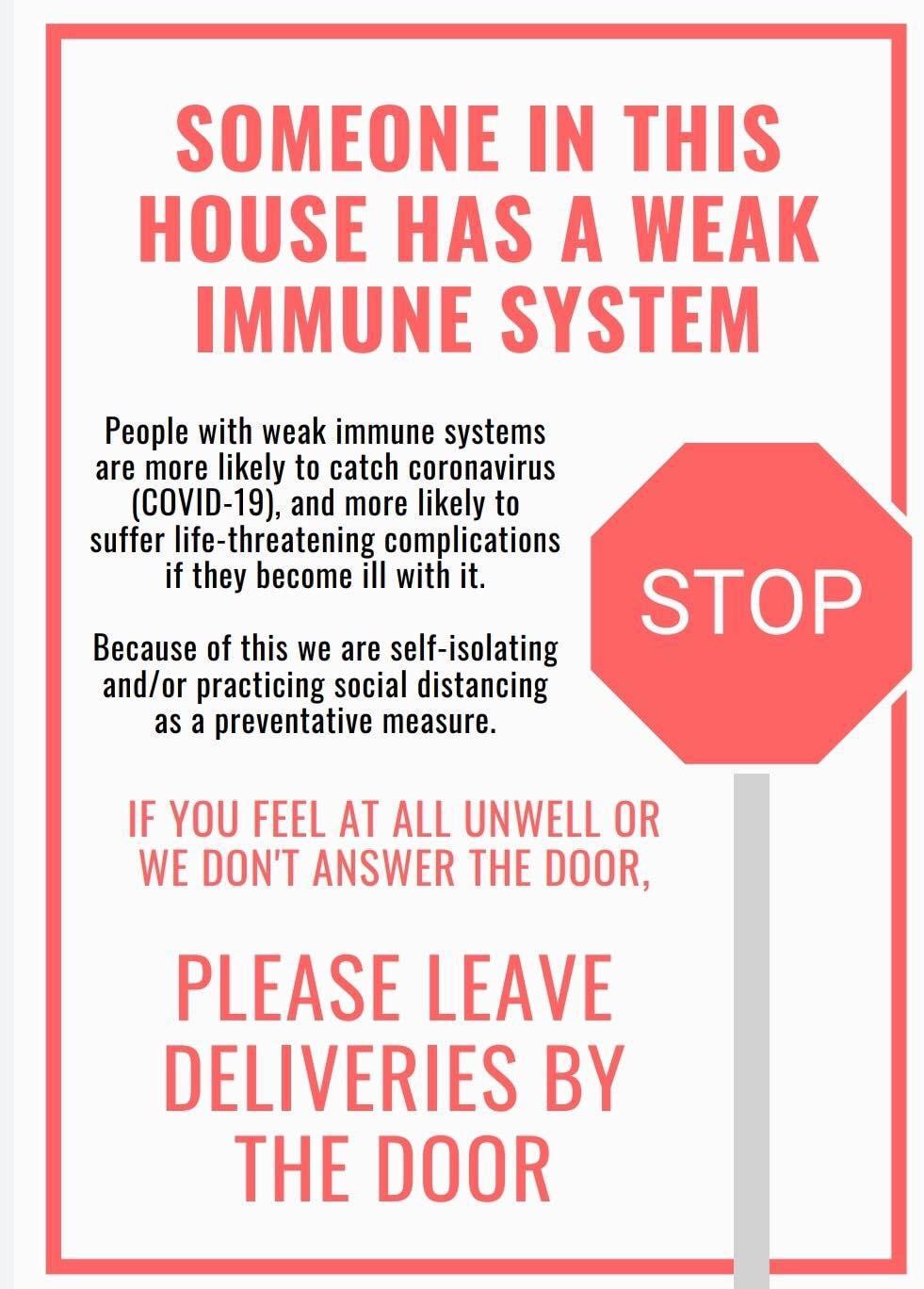 In addition to stocking the house with cleaning products, they put a sign on the front door that says someone in the home has a weakened immune system and that if you feel sick in any way to not knock on the door.
"As the cases rose, I self-isolated," she said.
When her husband would return home from work, he immediately changed out of his work clothes and put them in the washing machine.
By the time schools closed, Shane Osterhout took over the grocery shopping and if Stephanie had to leave the house, she wore a mask.Neither she nor her husband saw their parents who live within an hour's drive in months.
Wearing a mask is now strongly encouraged throughout the state and schools are beginning to open. Her children range in age from 15 to 5, and they need to be in class to benefit most from conversations with their peers, Shane Osterhout said.
"They need people to communicate with," he said. "They can't communicate with us."
Plus, both parents work full-time.
Henry County schools might open Aug. 17, and when schools do open, the Osterhouts will send the children back in person wearing masks and carrying hand sanitizer.
They understand the risks, but believe life is for the living.
Because of Legionnaires' disease, Stephanie Osterhout has a hard time catching her breath. Her lung function is roughly 70% and humidity affects her, as does walking long distances.
She can no longer enjoy Six Flags and said Whitewater outings are out of the question, but she and her husband plan to take an out-of-state vacation this fall — assuming travel is not further restricted by the ongoing pandemic.
Secondary Content
Bottom Content