Section Branding
Header Content
Weather Experts Say Coronavirus Complicates Everything About Hurricane Planning
Primary Content
Emergency managers say the pandemic is complicating hurricane preparedness.
Emily Jones
As forecasters watch Tropical Storm Isaias out in the Atlantic, emergency managers in the southeast met virtually Thursday for a conference on handling hurricanes during the coronavirus pandemic.
In the virtual briefing hosted by Georgia Tech and the Chatham Emergency Management Agency, experts discussed disaster response, the impacts of climate change and the many ways the coronavirus is complicating their efforts to prepare for storms this year.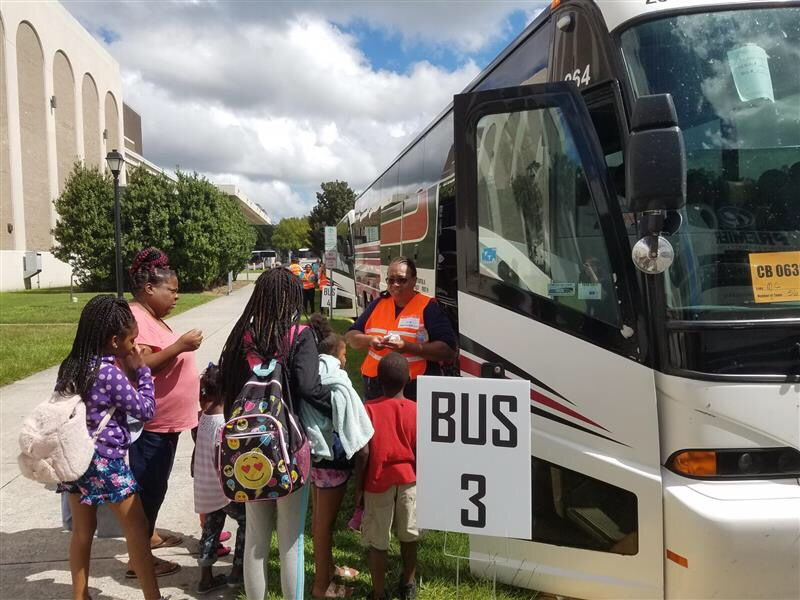 The COVID-19 pandemic is affecting just about every aspect of how local leaders plan for hurricanes, including how people evacuate, where they shelter and how food is distributed.
In addition, large numbers of people won't be able to take shelter in a big space like a school gym or cafeteria because of social distancing. Chatham Emergency Management Director Dennis Jones said that poses a serious challenge.
"I'm not confident that we as a community, Chatham County, will be able to find sheltering for the 2,500 that we're planning for," Jones said.
Evacuees from Chatham County have gone to shelters in Augusta in previous years. With the capacity of those shelters limited, CEMA is looking for other inland communities that could house people from the coast.
Emergency managers are also looking at "non-congregant" sheltering, in which people could be housed in separate rooms, such as in a hotel. But they said that would likely add costs.
The emergency officials also said many private groups and charities that usually help people after storms are also already strained responding to the pandemic, so they may be less able to help in the event of a storm this year.
Secondary Content
Bottom Content