Section Branding
Header Content
Herman Cain Dies At 74 After Weekslong Battle With COVID-19
Primary Content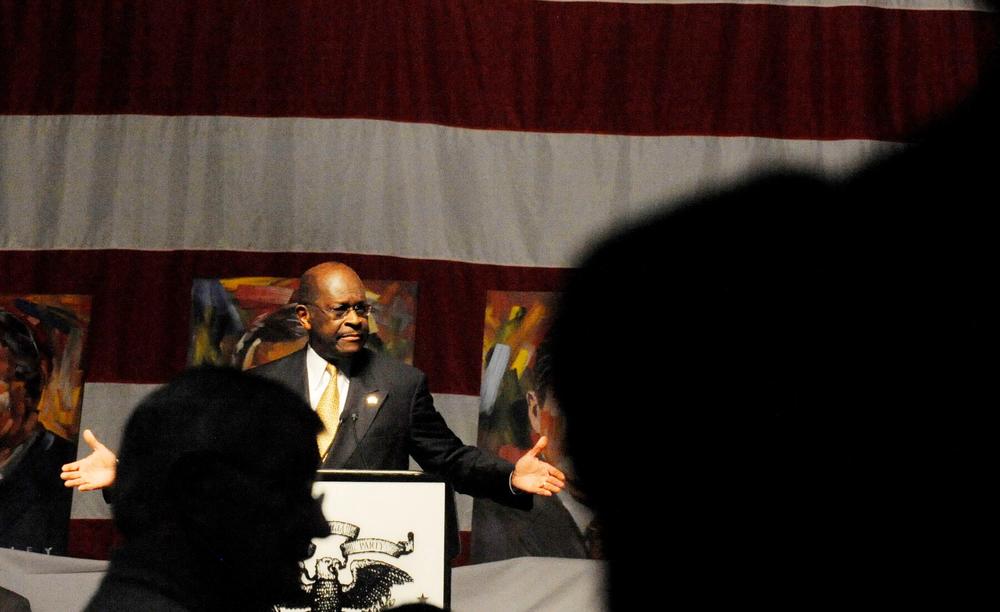 Herman Cain, the former CEO of Godfather's Pizza who became a GOP front-runner for president for his firebrand conservatism, died Thursday at the age of 74 from COVID-19.
Cain had entered an Atlanta-area hospital in early July after falling ill with coronavirus shortly after attending President Donald Trump's rally in Tulsa, Oklahoma. A spokesperson on Monday had said the former Republican presidential candidate was "being treated with oxygen for his lungs." 
Trump remembered Cain as a "very special man, an American Patriot, and great friend."
Shortly after learning the news, political consultant Dick Morris told Newsmax, "Suddenly, the plague strikes home." 
PREVIOUS COVERAGE: Herman Cain Battling COVID-19 In Atlanta Area Hospital
Cain who was a co-chair of Black Voices for Trump attended Trump's June 20 rally in Tulsa. Cain posted a photo to his Instagram account of a group at the rally without masks or social distancing.
His spokesperson said Cain traveled a lot after the event, and it was not immediately clear where he contracted coronavirus.
A Morehouse grad, Cain rose through the ranks of corporate America, first with Coca-Cola then Pillsbury before signing on as president and CEO of Godfather's Pizza. He survived stage IV colon cancer in 2006.
After his bid for the 2012 presidency, Cain became a syndicated radio host in Atlanta on 95.5/AM 750 WSB for several years. More recently, he was a television host on conservative NewsMaxTV.
Cain's account has been regularly updated by a social media manager, with a tweet earlier this morning about Major League Baseball and COVID-19: "Something must have gone *very* wrong for the situation to get this out of control, this quickly." 
The tweet came just hours before his death was announced.
Sen. David Perdue said he and his wife, Bonnie, were devastated by the news of Cain's death, calling Cain one of their closest friends.
"Guided by faith, Herman grew up humbly and went on to become an accomplished business leader. He lived the American dream and aspired to share his success with others. Herman's love for our country was unmatched, and he will be greatly missed. Our prayers are with Gloria and their family, and all of Herman's friends and staff, as they mourn this huge loss."
Ainsley Earhardt, the co-host of Fox & Friends, tweeted that she was "so saddened by this news."
Secondary Content
Bottom Content