Section Branding
Header Content
Macon Mayor Vetoes Mask Ordinance
Primary Content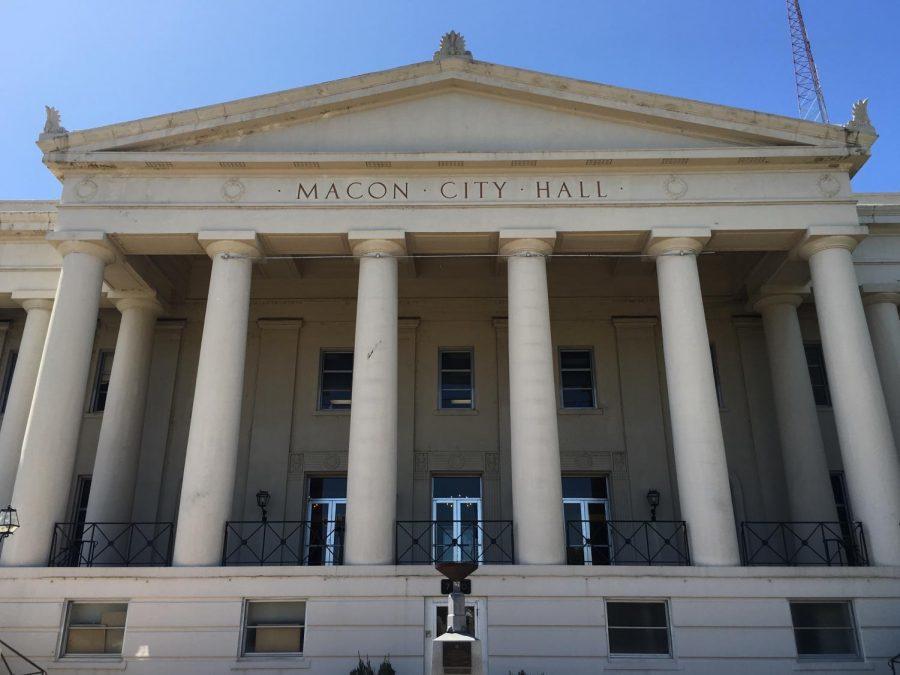 Last week the Macon-Bibb County Commission passed an emergency ordinance requiring citizens to wear masks. Now Macon Mayor Robert Reichert is saying not so fast.
In a letter sent to commission members Monday, he said the ordinance was unenforceable and he was vetoing it.
"I believe we have gone as far as we can, legally, to get people to wear their masks, practice socially distancing, avoiding large groups, and more," the mayor said.
Reichert went on to say he respects Gov. Brian Kemp's authority and executive order that "sets state-wide requirements for reopening the economy and prohibits local governments from doing more or less than set forth in his order."
The governor has strongly encouraged people wear masks, but has stopped short of issuing a statewide mandate on the grounds he believes it's unenforceable.
Macon-Bibb Industrial Authority Board Chair Robby Fountain agrees with Reichert, who also serves on the board of the authority. Fountain said he spoke to his contacts in the governor's office last week following the passage of the Macon mask mandate.
"They were very much aware of the vote." Fountain said. "There were some questions they asked. You know, we assured them that we stood with the governor and his policies."
Fountain said he worries going against the governor could hurt Macon economically and the city should not "spit" in Kemp's face by imposing a "mandate."
"Everything comes from the state. And that's how we get our leads. They dictate who they give that to," he said. "We don't want to do anything to jeopardize our partnership with the state."
After speaking with the governor's office, Fountain also reached out to select commission members, including Larry Schlesinger who voted in favor of the ordinance. Schlesinger said he told Fountain, "The health and welfare of the community should be our top priority."
Schlesinger said he would not be surprised if the mayor's veto holds up.
During the original vote, commissioners Scotty Shepherd and Joe Allen cast a no vote for the mask mandate and are expected to do so again. Valerie Wynn abstained, which meant her vote counted as a yes, and while Mallory Jones voted yes, he did so reluctantly.
 "The ordinance itself, it is unconstitutional and unenforceable. So we've really put the Sheriff in an awkward position," Jones said.
If Wynn votes no and Jones changes his vote, the mayor's veto will stand.
That would disappoint commissioner Elaine Lucas, who sponsored the ordinance and serves on the Macon-Bibb Board of Health. She said most of the constituents she heard from supported the mandate.
"I think we received at least maybe 100 e-mails, text messages, calls from people on this issue," she said. "We usually don't receive anywhere near those types of numbers, either of people interested, not even on the budget."
Lucas, who is a Democrat, said mandating masks should be about public health, not politics. But she added she is sympathetic to Kemp who she said is stuck between a "rock and a hard place."
"You want to please the president. But you also understand if you are a human being and you realize the responsibility you have to the people in your state, you realize that your numbers and your infections and your death rates are continuing to climb," Lucas said.
Kemp has come out strongly against some cities that have mandated masks. He recently filed a lawsuit against Atlanta Mayor Keisha Lance-Bottoms. The cities of Athens, Augusta, College Park and Savannah have also mandated masks.
As of now 170,843 people in Georgia have tested positive for COVID-19 and 3,509 people have died.
The Macon-Bibb County Commission is expected to vote on the mayor's veto at its next meeting on Tuesday, Aug. 4.
Secondary Content
Bottom Content