Section Branding
Header Content
Feds Offer Rural Hospitals 'Band-Aid' As Coronavirus Adds To Financial Ills
Primary Content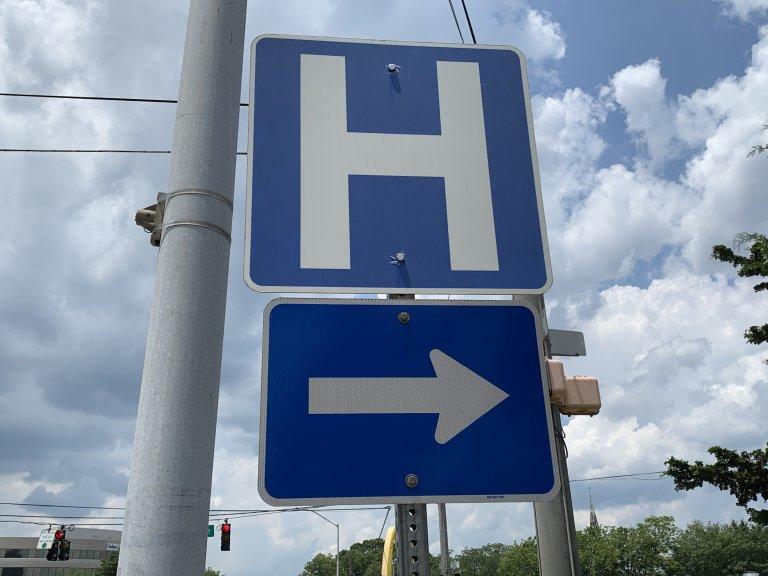 Miller County Hospital in rural southwest Georgia, like other hospitals, stopped offering MRIs, surgeries and other outpatient procedures when the COVID-19 outbreak first reached the state.
Robin Rau, who is the hospital's CEO, said she had to limit who entered her doors. She runs a hospital known for its ventilator program that treats patients with respiratory disease – the kind of patients who are considered at risk of severe complications from COVID-19.
"Now that made me nervous," Rau said of the decision to cease elective procedures. "And I said from the get-go when I made that decision to stop that, I said, 'Look, even a hernia has to be addressed at some time. You can't postpone these things forever.'"
So, in early June, Rau made the decision to begin reopening the hospital's doors to the average patient who passed a COVID-19 test. But that is proving a difficult hurdle to clear.
"We have really gone back to where we were in March," Rau said, referring to the early days of spotty availability for testing. "We just got results last night from patients that we tested 12 days ago."
Rau is exasperated because she blames "bad actors" – whether a demonstrator in the streets without a mask, an unmasked shopper in the grocery store, a politician who holds a large reelection event – for overwhelming the state's testing capacity. And the equipment needed to do testing in-house has remained out of reach.
As COVID-19 cases increase in Georgia, the demand on hospitals has once again put an extraordinary strain on the state's health care system. As of Monday, 84% of the state's critical care beds were occupied. Rau said she recently tried to transfer a patient to a dozen hospitals before finding one hundreds of miles away in Birmingham, Alabama.
"My biggest worry is exactly what's happening today: Not being able to get patients into a hospital when we need them to be transferred and people dying and the liability of that," Rau said. "The liability of all of this is frightening.
"Is someone going to say that we're negligent because we didn't go to Kansas to try and get a bed for their father?"
'A lifeline'
For the state's fragile rural hospitals, the pandemic represents a stress test some observers worry not all will survive. Since 2010, seven hospitals have closed their doors.
"Without a rural hospital, people die," said Dr. Jean Sumner, dean of Mercer University School of Medicine, which houses the Georgia Rural Health Innovation Center. "Without rural healthcare, economic development does not come. Without rural health care. Education suffers. So, it's just vitally important."
Harder times may be on the horizon for Georgia's cash-strapped rural hospitals, though. The delayed effects of those postponed springtime elective procedures that could soon further squeeze their budgets.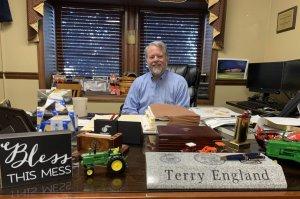 Lawmakers were worried enough about the financial outlook for the state's smallest hospitals that they added an extra $12 million to hospital stabilization grants even as they scoured the budget to find $2.2 billion to cut. That brings the total amount of grants available to $15 million this year.
"We just felt that it was very important that we make sure we do something that we can throw them a lifeline," Rep. Terry England, an Auburn Republican who chairs the House Appropriations Committee, said in an interview this month.
It's a relatively small pot of money, particularly compared to the federal aid recently deployed to hospitals. But some systems are sitting on the cash from the feds, fearful that they will have to pay it back later and won't have the cash flow to do so.
There is no guarantee more federal relief aid will come. Meanwhile, hospitals are dealing with the financial pressure brought on by the loss of revenue from delayed elective procedures and the expense of staffing in anticipation of a surge in COVID-19 cases.
"This is a very short-lived Band-Aid, and we're fixing to run into a potential problem starting at the end of August or early September that can be truly catastrophic because we will have used up all the available money," said Jimmy Lewis, CEO of HomeTown Health, which represents rural hospitals.
"We could be experiencing losses beyond anything we can imagine in the fall," he said.
And a key state program that relies on donations – which trigger a dollar-for-dollar income tax credit for donors – has hit a lull. As of early this month, only $13.4 million of the available $60 million had been claimed.
Georgia is one of 13 states that did not expand Medicaid under the Affordable Care Act, which some argue would boost rural Georgia – where high numbers of uninsured people live. Gov. Brian Kemp is pursuing a limited form of expansion.
But the state funding added to the budget could at least be enough to help some small hospital keep their doors open in desperate times. Lewis called the funding a "safety net."
"We were trying to make sure that we help rural Georgia – at least some parts of it – by keeping them open and not having these hospitals close on our watch," Sen. David Lucas, a Macon Democrat who co-chairs a rural hospital stabilization committee with England.
Lucas said the goal is for these hospitals to work with a team of experts – a strike team, as Lucas calls them – to help improve their operations. But that project, which was in the works before COVID-19, has been temporarily sidelined by the pandemic.
"Rural Georgia is basically our farming communities – where we get our crops, where we get a lot of our food from – and they ought to be able to get good health care at least," Lucas said.
This story comes to GPB through a reporting partnership with the Georgia Recorder. Stanley Dunlap contributed to this report.
Secondary Content
Bottom Content