Section Branding
Header Content
UPDATE: South Georgia Tormenta FC Game Postponed After Positive COVID-19 Tests
Primary Content
GPB's Taylor Gantt speaks with Tormenta FC owner Darin Van Tassell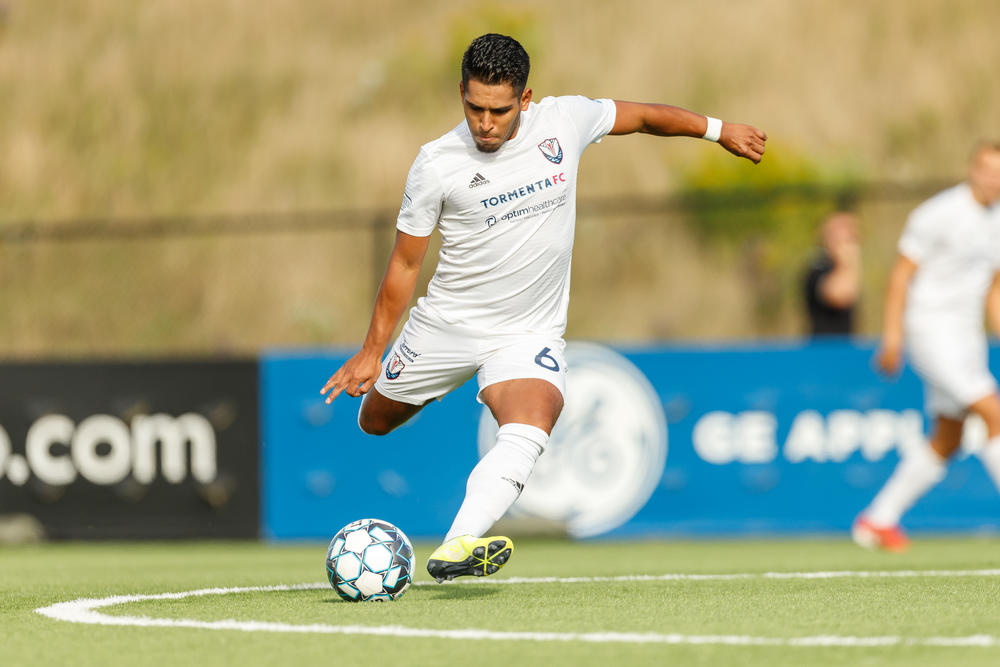 UPDATED AT 1:40 PM (7/17/2020):
Saturday's game between South Georgia Tormenta FC and the Richmond Kickers has been postponed after two positive COVID-19 tests.
The team released the following statement on Friday afternoon:
The decision to postpone the match was made out of an abundance of caution following the results of a July 7 test, which produced an initial unconfirmed positive COVID-19 case for two individuals on Tormenta FC's 40-person covered list.

Under the league's health and safety protocols, clubs are tested on a weekly basis and the individuals involved have been placed in isolation, are recovering in good spirits under the care of team physicians and infectious disease experts, and all league, local and state safety protocols are being followed.
Tormenta FC was scheduled to become the pro sports team in the state to put on an event with fans in attendance.
A make-up date for Saturday's game has yet to be determined.
------------------------------------------------------------------------------------------------------------------------------
ORIGINAL STORY:
As sports leagues across the country return to play in various ways, South Georgia Tormenta FC of the United Soccer League is preparing for its home opener on Saturday in front of a live crowd. 
Erk Russell Park on the campus of Georgia Southern University in Statesboro will be the site of the game. 
The stadium, which can hold up to 4,000 people, will only contain around 400 when Tormenta FC takes on the Richmond Kickers this weekend.  
"I think the governor of New York said it (best) a few days ago," said Darin Van Tassell, the team's owner. "It's not about whether we can open or should open. It's about whether we do it safely." 
Temperature checks will be administered at the gates, hand sanitizer will be made available throughout the stadium and the seating chart will be reorganized to make sure fans have enough room to properly social distance.  
Fans are also being strongly encouraged to wear face coverings to the game. And all event staff will be required to wear masks.  
But even with those precautions, the risk of spreading the coronavirus is always present.  
"The responsibility is not lost on us," Van Tassell said. "We know that we're the first pro team to play in Georgia with fans. But if people can leave the game feeling that there was respect there, if they appreciate the safety measures used to help them have that experience …. that's going to be our measurement (for success)." 
Van Tassell hopes that Saturday will go smoothly enough to create a template for the rest of the season, which runs until October. But, he's also aware that the fast-moving public health landscape has the potential to derail any long term plans.  
"I go to bed every day worried about that. But that's not new, that's been going on since March," Van Tassell said.
"We think we're good enough to go through the whole season. But we're also smart enough to know we've got to readdress it. We're learning every day and the details change." 
South Georgia Tormenta FC and the Richmond Kickers will play on Saturday at 8 p.m. in Statesboro. The game will be streamed on ESPN+ and internationally on YouTube.  
Secondary Content
Bottom Content