Section Branding
Header Content
Ahmaud Arbery's Mom Implores Court Not To Release Man Who Filmed Killing: 'He's Unapologetic'
Primary Content
The mother of Ahmaud Arbery on Friday implored a judge not to release the man who filmed the killing of her son, saying he remains unrepentant, dangerous and unapologetic six months after her son was killed.
"What is to stop him from doing this again?" Wanda Cooper-Jones said.
The emotional victim impact statement came in Glynn County Superior Court shortly after the three white men -- Travis and Gregory McMichael and William Bryan – pleaded not guilty in the killing that has stirred national outrage and brought renewed scrutiny to Georgia's citizen's arrest law.
Bryan filmed the killing on his cell phone and his attorney asked he be set free on bond.
Wearing a protective face mask due to the coronavirus pandemic, Cooper-Jones told the court that Bryan "conspired with two other men to kill my youngest son" and the court should "give Mr. Bryan the same energy that he gave my son."
"Mr. Bryan does not deny getting into his pickup truck and chasing my son. He does not deny blocking his pathway. He does not deny recording the murder of my son," Cooper-Jones said. "He does not think there is anything wrong with what he did. He wants this court to allow him to go home."
WATCH: Mother Of Ahmaud Arbery Give Powerful Statement
She added, "I am asking this court to say, 'No, he cannot go home.' He did not allow my son to go home."
She told Judge Timothy Walmsley she lives in such fear that she has put her home up for sale. The mother said she often visits the site where her son was gunned down in broad daylight.
"Each time I visit there I fear running into either three of the men who murdered my son," she said.
Of Bryan, she told the judge, "He's dangerous and he's unapologetic."
Walmsley agreed and denied bond.
Arbery, 25, was jogging through the defendants' neighborhood Feb. 23 when they began pursuing him, suspecting him of recent alleged break-ins, authorities have said. No evidence Arbery committed a crime has come to light, and his family maintains he was merely out for a run.
A Glynn County grand jury last month indicted each of the three men on nine counts, including malice murder and felony murder. The McMichaels are father and son charged in the case; Gregory is 64 and Travis is 34. 
The McMichaels and Bryan followed and corralled Arbery in two pickup trucks, according to testimony at a pretrial hearing. Cell phone footage recorded by Bryan shows Travis McMichael confronting Arbery. In the video, an altercation follows and shots ring out before Arbery falls to the ground.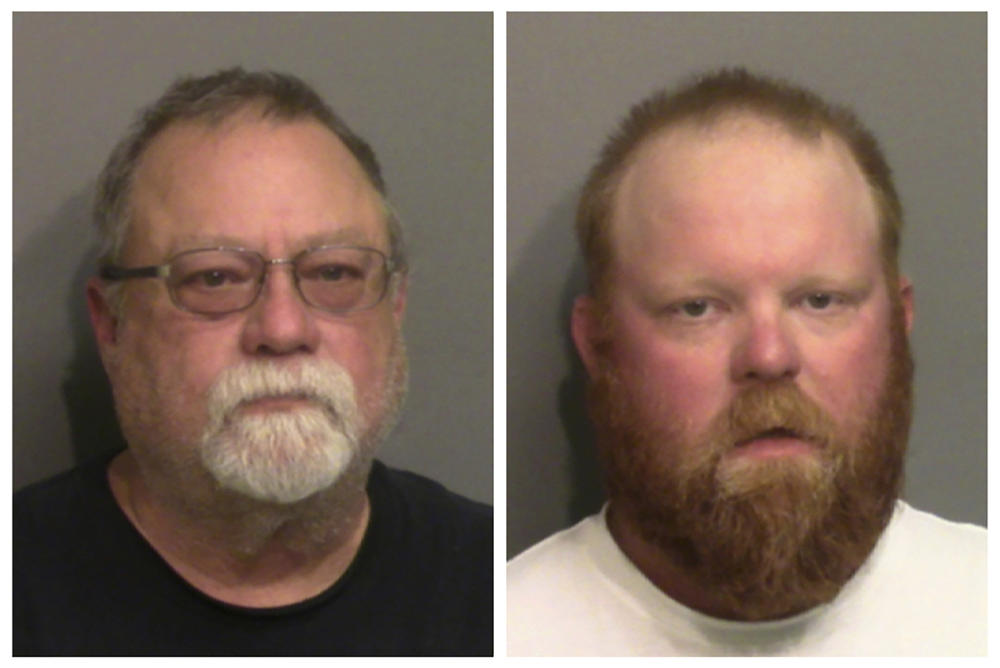 According to that testimony, Bryan told investigators that Travis McMichael referred to Arbery using a racial slur after the shooting.
Cooper-Jones referenced that in her Friday statement, saying, "He does not deny being within feet of his co-conspirators as my son was called a racist name as he laid on the ground before passing away." 
Two district attorneys recused themselves from the case because Gregory McMichael was formerly the chief investigator in the Brunswick District Attorney's office. Amid protests and accusations of corruption, Attorney General Chris Carr removed the third district attorney from the case as well and appointed Holmes.
Secondary Content
Bottom Content