Section Branding
Header Content
Ahmaud Arbery Family, Local Leaders Call For Brunswick DA To Resign
Primary Content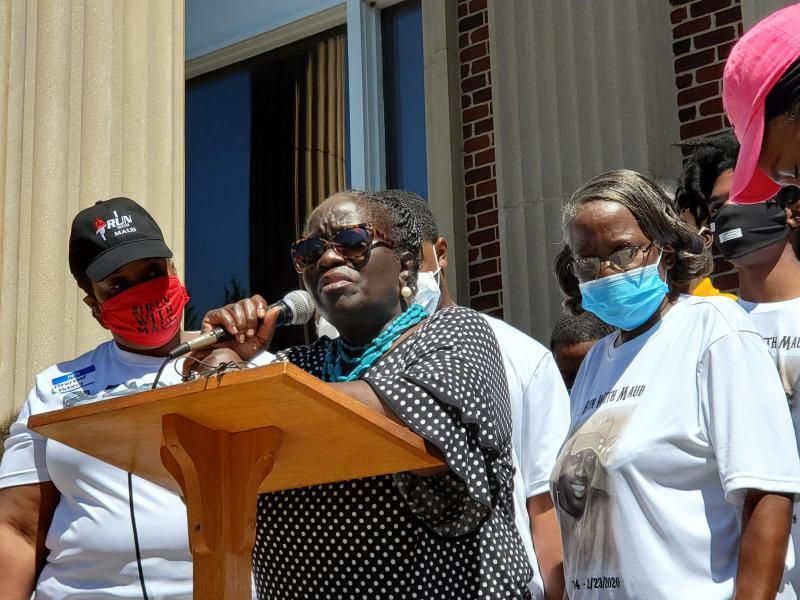 A huge crowd rallied in Brunswick Friday to celebrate the arrests made in the February shooting death of Ahmaud Arbery, and to call for further action. Protesters rallied in Brunswick Friday over the shooting death of Ahmaud Arbery.
Gregory and Travis McMichael were arrested Thursday and charged with murder and aggravated assault.
Graphic video of the Feb. 23 shooting leaked this week, fueling anger and protests over the lack of earlier arrests or charges.
MORE:
At the rally outside the Glynn County courthouse, many called for change in the local justice system. Khalif Edwards was a friend of Arbery's.
"This is history right here," said Khalif Edwards, a friend of Arbery's. "So I think it's a good thing. It's a bad thing what happened, but this is a good thing."
Protesters and civil rights leaders want the Brunswick Circuit District Attorney, Jackie Johnson, to resign.
Gregory McMichael worked for years as an investigator in the DA's office. That prompted Johnson and another DA to remove themselves from the case before a third called in the Georgia Bureau of Investigation this week.
Thursday's arrests came just two days after the GBI stepped in.
Secondary Content
Bottom Content