Section Branding
Header Content
Medient CEO Manu Kumaran Says He's Out
Primary Content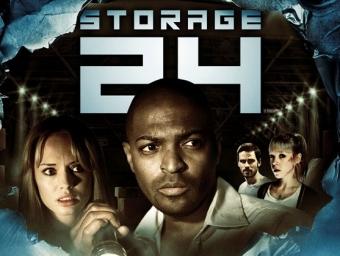 BREAKING: Manu Kumaran, founder and CEO of Medient Studios near Savannah, says in a statement to GPB Savannah that he's been ousted from the company.
Medient officials so far are declining to confirm but say they'll release more information by the end of the week.
The company broke ground last August on what's intended to be a $90 million studioplex in Effingham County. Studio officials said their goal was to make up to a dozen films per year. At the time, Kumaran acknowledged that some potential investors were skeptical of the plan.
Full text of Kumaran's statement:
"A number of illegitimate actions, in my view, have occurred over the last 48 hours, which have allegedly removed me as an Officer, Chairman of the Board, and majority voting rights holder of the company. In my view, these matters should be more comprehensively discussed in a forthcoming 8K. Bear in mind that the 8K filing is from the perspective of those persons who have taken these actions against me. I intend, as promptly as possible, to take such legal actions as my counsel deem appropriate to reverse the actions against me. Needless to say, Medient is my baby and I am stunned and deeply saddened by the events of the past 48 hours but this isn't over just yet. ~Manu Kumaran"
UPDATE 8:04 p.m.: Kumaran is referring requests for further comment to his lawyer, Los Angeles-based attorney Armin Azod. Azod is also declining to comment. The California State Bar's website describes Azod as specializing in intellectual property law.
Tags: GPB News, film, Sarah McCammon, GPB Savannah, Manu Kumaran, Medient. Savannah
Bottom Content