Section Branding
Header Content
'My Direct Report Is Dysfunctional'
Primary Content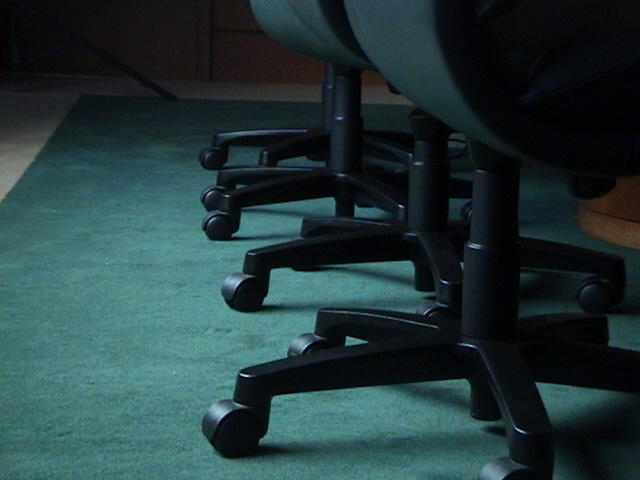 It was my fourth call with Theresa in a week and I was beginning to feel like I was in the movie "Groundhog Day." Theresa's direct report, Steven, had been causing her headache after massive headache. "Steven just doesn't get it," she blurted. "What's the latest this time?" I asked. Like each of our recent calls, Theresa would open by rattling off a laundry list of "doesn't get it" items that would make any manager cry. From failing to participate during leadership team meetings (Steven preferred to slouch in his chair with his arms crossed) to passive aggressively sabotaging change initiatives, Steven had become Theresa's nemesis. And at this stage in the game, "fed up" didn't do Theresa's level of frustration justice. As we neared the end our call, Theresa abruptly stopped talking leaving a prolonged silence in her wake. Wondering if we had been disconnected, I began to ask if Theresa was still on the line when she broke the silence with one simple and profound statement. "It's either him or me," she said.
Theresa's story
Over the last three months, Theresa had been growing increasingly frustrated with Steven. Tasked with changing a struggling business unit's performance, Theresa had been sent by corporate to lead the turnaround effort. And as corporate's reigning change master, this wasn't Theresa's first rodeo. After leading a half dozen turnarounds, Theresa had developed her own playbook for successful change. Once she arrived and assessed the situation, she consulted her trusty change playbook and began executing step one – getting her team on board. Over the next several months, she spent time taking members of her leadership team out to lunch, getting to know each of them personally and ultimately moving them to a place of trust and buy-in. One by one, she was successful in winning over her team, all except for Steven.
Steven's grudge
Prior to Theresa's arrival, the business unit had undergone several consecutive years of declining earnings. The former leader of the unit had been going through a nasty divorce and, as a result, had been consumed with personal problems. In that vacuum, Steven had emerged as the informal leader of the unit. As the VP of sales and with a tenure of nearly 30 years in the group, it made perfect sense. With Theresa's arrival, however, there was a new sheriff in town. From the moment the decision was announced that Theresa would be leading the group, Steven began voicing his displeasure. He thought that should have been his job. Now, not only was there someone sitting in the seat he wanted, she was making decisions that went counter to what he would do and had been doing. He wanted Theresa gone. As a result, he made it his goal to make her as miserable as possible. To make things more complicated, Steven had been the only shining star in the business. He and his team brought in tens of millions of dollars in reoccurring revenue annually through his long-term relationships with key clients. Simply put, if it wasn't for those long-term relationships that Steven had cultivated, the business would have been shuttered years ago. Letting him go could pose a risk that Theresa (or corporate) might not be willing to take.
If this was a Harvard Business School case, Theresa would look out her office window and sip her coffee as she wondered what to do next. We as the readers would contemplate, discuss and debate. But this isn't an HBS case. This is real-life and Theresa has a major problem facing her each and every day she walks into work. This problem is rife with emotion, tension, anxiety and anger. There is no escape and no time to waste.
My direct report is dysfunctional
This month is all about dealing with this very problem: the dysfunctional direct report. My goal is not to discuss or to debate, but to give you some tangible actions you can take to fix the problem ASAP. Among other topics, we are going to address:
Signs you've got a direct report problem. A real direct report issue can not only cause you sleepless nights, but it can cost you performance and talent on your team. Is your problem nearing nuclear meltdown or is it a minor blip that you need to manage?
Are you the problem? Sometimes the direct report issue is not a problem with the direct report. It is a problem with the manager. I'll give you the "self-diagnosis" check-up you need to ensure the problem isn't actually the person staring in the mirror staring back at you.
The nastiest direct report patterns and the corresponding treatment for each. From the saboteur to the incompetent direct report, there are a handful of common direct report ailments that each require a custom treatment plan. Using the right approach for the situation is the difference between success and failure.
When it comes to dysfunctional direct reports, time is not in your favor. The longer you wait, the bigger the cancer grows. You must move swiftly, precisely and with complete commitment to your plan if you have any hope of turning things around. And in the end, you may end up facing the same choice as Theresa, "It's either him or me." We'll cross that bridge when we get to it.
Secondary Content
Bottom Content