Section Branding
Header Content
Working: 'Bring Your Parents To Work' Day Is A Thing... Seriously
Primary Content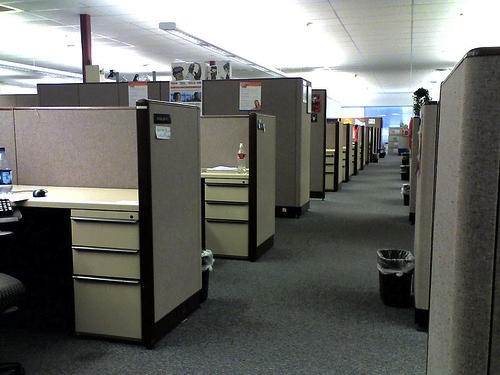 Ever heard of a company having an open house for workers' parents?
How about a 'Take Your Parents to Work' day?
Some organizations are doing that, hoping to tap into the millennial generation's closeness with their folks.
"The employees like it. They're close to their parents and they're still having their parents help them make decisions, so this is great. And the parents like it, too," said Brandon Smith, a workplace culture expert who also teaches at Emory and Georgia State universities.
Companies want to engage employees more deeply and foster loyalty. And Smith said it's clear where that comes from.
"We've heard a lot about the millennial generation and helicopter parents. Parents are really actively involved [in this generation's lives]," he said. "And research studies have shown the millennial generation has the closest relationship with their parents of any generation prior."
Smith cautioned, however, that involving parents in the office can create a strange three-way relationship between employees, their boss and their parents. Hear his concerns and why he says the phenomenon is holding working back on this week's Working on GPB Radio.
Click here ask Brandon a question about your job or career. We might answer you on the air.
Secondary Content
Bottom Content