Section Branding
Header Content
When Did Georgia Howl?: The Inside Story On GPB
Primary Content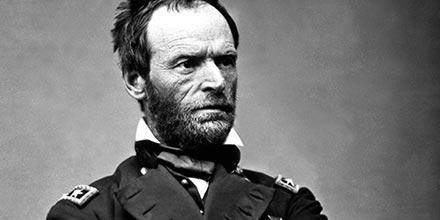 It's May, 1864. President Abraham Lincoln is on the verge of losing the Republican primary and his chance for re-election. The Civil War is droning on and there seems to be no end in sight. Calls for appeasement between the North and South are getting stronger. The United States is at genuine risk of disintegration.
And then, along comes Union General William Tecumseh Sherman and his infamous, bloody march through Georgia.
I'm not originally from Georgia, but I've lived here 26 years. I've always understood that the burning of Atlanta was a turning point in the outcome of the Civil War. But I have now learned it was so much more. It was truly a moment of global historical importance.
GPB has teamed up with the brilliant historians at the Atlanta History Center to produce a stunning documentary, "When Georgia Howled: Sherman On The March." Even if you're an armchair expert about the Civil War, I promise there is still more to understand. Even if you're ready to move on from the Civil War, don't until you have seen this program. I promise it's a story worth one more hour of your time.
"When Georgia Howled: Sherman On The March" airs on GPB, September 10th at 8 p.m.
Secondary Content
Bottom Content