Section Branding
Header Content
Make Your Own Mint Julep With This Recipe From Savannah's Elizabeth On 37th
Primary Content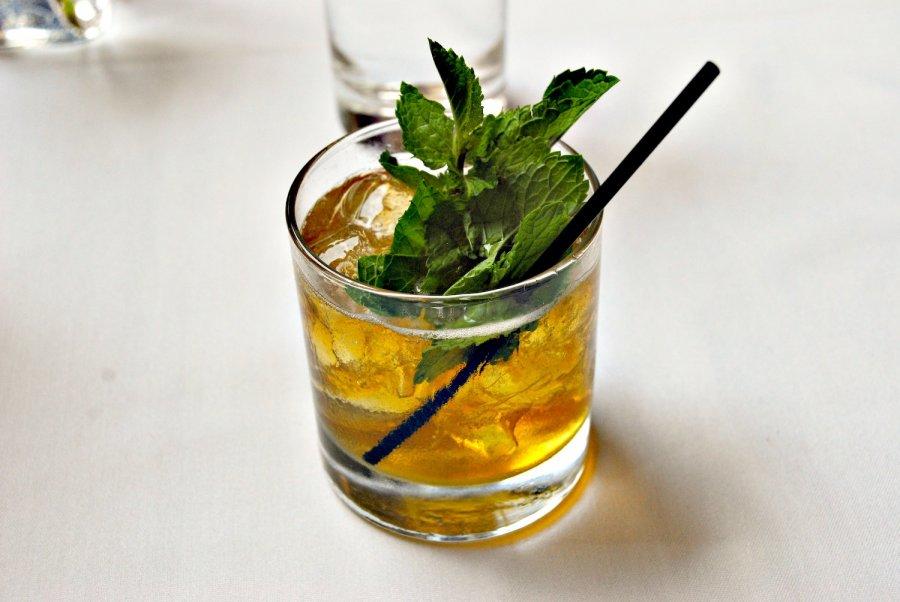 While you're at the Savannah Music Fest enjoying the beats, the eats, and the sweets, you'll be sure to find a sippable Savannah treat. A southern charm of a drink, the Mint Julep is named the best in the country at one historic Savannah spot: Elizabeth on 37th. Bartender Thompson Newkirk prepares the special recipe at the classic Southern mansion, built in 1900. But what makes the restaurant's bourbon masterpiece unique? The answer: mint from the Elizabeth and 37th garden.
"One thing that sets our mint julep aside from other places is the fact that we use fresh mint," says Newkirk. "The owners of this place are avid gardeners so we have a great garden out front."
To make the Southern classic, Newkirk mixes two parts bourbon and one part simple syrup. But don't be surprised if his cocktail is a little sweeter than some.
"We're in the South, we like to keep it kind of sweet so I add a little more sugar to it, you know. Put the top on it and let it sit. Ideally, you'd like it to sit for about a month. You've gotta really let the mint sit there and infuse into the liquor." Curious to see how the classic cocktail gets made? Newkirk gave GPB's Grace Olsen a tutorial in Mint Julep 101.
If you can't make it out to Savannah any time soon, mix up your own Mint Julep at home with this recipe from Elizabeth on 37th.
Elizabeth on 37th Mint Julep: Ingredients: 10 stems fresh mint Bourbon 2 cups simple syrup Hand-crushed ice Kitchen Materials: 2 quart container Scissors Stirring utensil To make infused bourbon: Pour bourbon into container Use scissors to cut mint stems into one-once segments, including stems Add all snipped mint into bourbon Add about 1/3rd as much simple syrup as bourbon Stir well Let this mixture sit for four weeks. To serve your Mint Julep:
Chill a glass or silver Mint Julep cup Shave 2 cups ice, preferably by hand Overfill glass with ice Pour infused bourbon over ice until the glass is nearly full Add mint leaf & cocktail straw Don't feel like waiting four weeks? If you're in Atlanta, head to one of these spots for that classic Southern cocktail.
Secondary Content
Bottom Content