Section Branding
Header Content
GPB and Georgia Department of Education Launch Georgia Home Classroom For Teachers and Families During Coronavirus Outbreak
Primary Content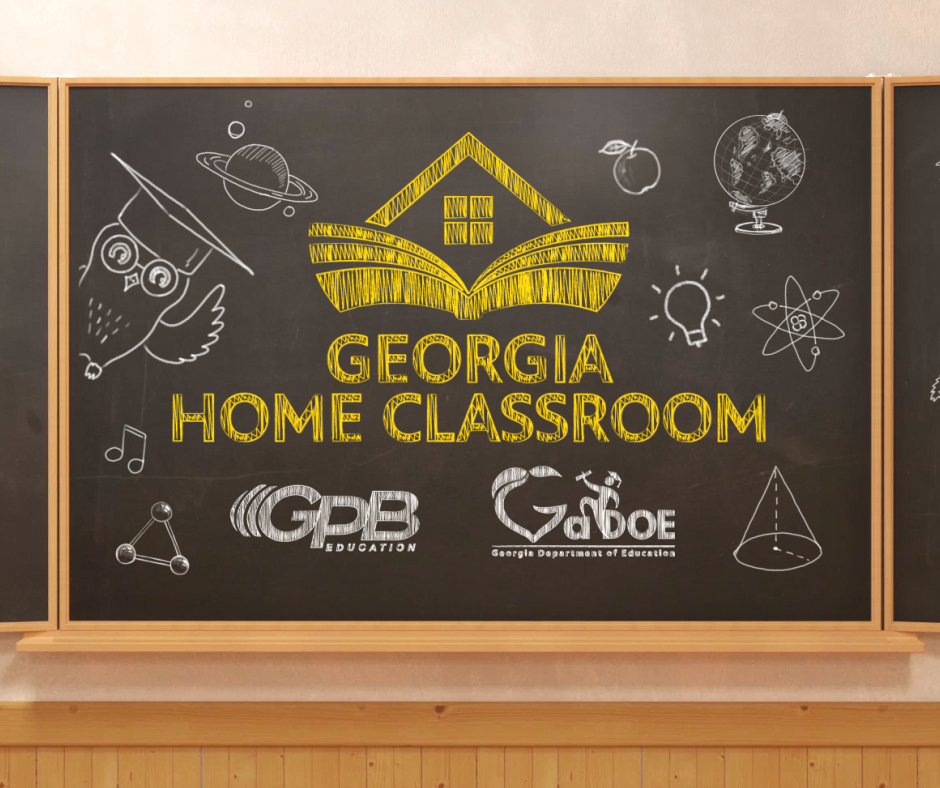 Georgia Public Broadcasting, Georgia's digital education content provider for the classroom, is expanding its efforts to serve teachers and families during the coronavirus outbreak.
District administrators and other educators have heeded Gov. Kemp's call that schools be closed to stem the spread of the virus, and as educators, students, families and caregivers work through these challenges, GPB is fulfilling its mission to ensure that all children in the state have access to free educational resources at home or wherever they receive care and teaching instruction.
As partners providing educational instruction and resources to keep students and families engaged in learning, GPB has several initiatives in place.
In collaboration with the Georgia Department of Education (GaDOE), GPB Education will be launching the Georgia Home Classroom initiative, which includes a library of digital learning resources, along with an instructional broadcast schedule that adheres to Georgia's state standards to foster at-home learning across all subjects and grade levels. Those resources will be available at gpb.org/learn. 
GPB Education is providing daily communications with suggestions for content, activities and learning opportunities through webinars, e-newsletters, Twitter, and Facebook. We encourage users to share these materials with their organizations and communities as well.
GPB is also working with PBS to provide educational broadcast programming with support resources for students in PreK through 12th grade. These programs and resources are standards-based by state, and classroom-tested by teachers.
GPB's PBS KIDS Channel is always available 24 hours a day seven days a week with kids' favorite shows – Daniel Tiger's Neighborhood, Arthur, Pinkalicious and Peterrific, Wild Kratts, Odd Squad and many others. Check your local listings for the stations in your market. The programming also can be accessed at our GPB Kids website, on the PBS KIDS app, available for free on a wide range of platforms.
GPB Education will continue our regular offerings of locally produced, Georgia-specific content and digital streaming services across all subject areas to teachers and students. As these school closings continue, we are in discussions with school administrators and educators to identify and meet the needs of communities.
As one of the largest PBS stations in the nation, Georgia Public Broadcasting (GPB Media), has been creating content worth sharing for over 50 years. With nine television stations, 18 radio stations and multi-faceted digital and education divisions, GPB strives to educate, entertain and enrich the lives of our viewers and listeners with programming that includes statewide radio news, current affairs, high school sports, educational resources for teachers and students and enlightening programs about our state like Georgia Outdoors, On Second Thought, Political Rewind and more. For more information, visit gpb.org.
Secondary Content
Bottom Content