Section Branding
Header Content
Catch Up On GPB Community Events From Winter 2020
Primary Content
In 2020, we're committed to engaging with our GPB community more than ever before! While we'd love to meet you at one of our future screenings and events, we know that you might not know what to expect. So, we're eager to share recaps of some of our favorite events throughout the year starting with our January and February 2020 highlights. Read on to find out how GPB members just like you are getting sneak peeks of offerings from Independent Lens, MASTERPIECE, PBS KIDS, and more!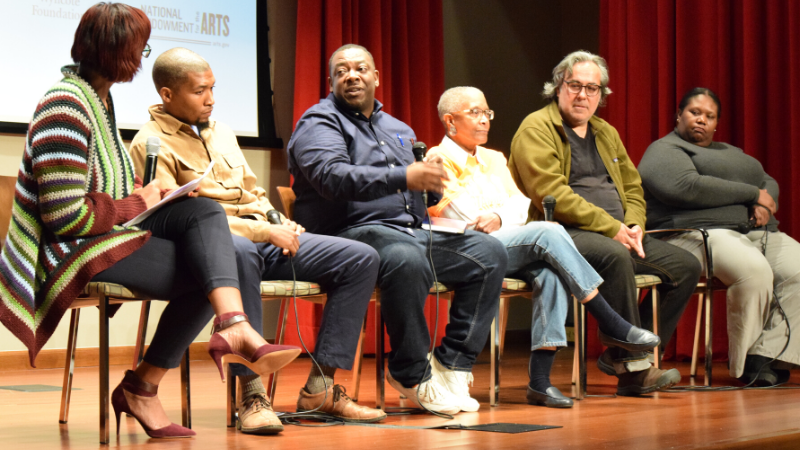 In partnership with Working Films, we were pleased to host a special screening of the Independent Lens documentary, The First Rainbow Coalition, on January 28. The screening was held at the Auburn Avenue Research Library and included a welcome reception, where attendees took the time to admire the library's incredible artwork. The event also featured a pre-screening conversation with filmmaker Ray Santisteban and a post-screening discussion moderated by Morning Edition's Leah Fleming. Panelists participating in the discussion included Alison Johnson, Executive Director of Housing Justice League, Kate Little, Executive Director of Georgia Stand-UP, Charles Stephens, Founder and Executive Director of The Counter Narrative Project, and Ayinde Summers, Education Director of Project South. The discussion was so popular with attendees interested in learning about the history of the film and how to get involved in local organizations that the conversation carried on long after the event had ended.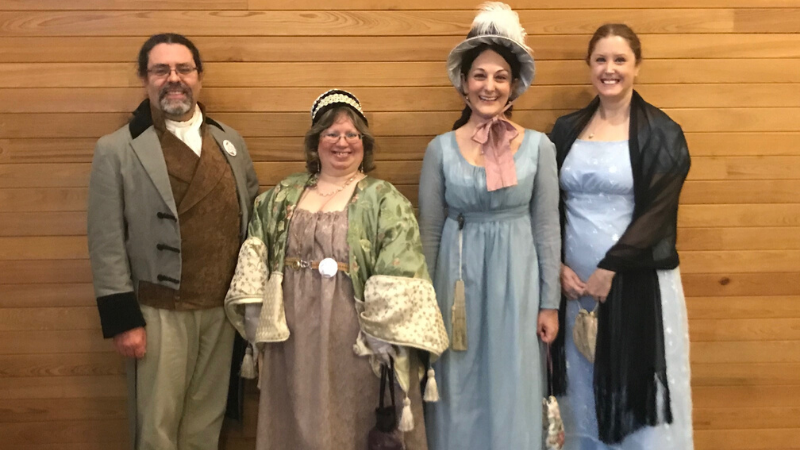 To celebrate the premiere of MASTERPIECE's new series for the winter season, we were pleased to partner with the Jane Austen Society of North America for a special screening of Sanditon! On January 11, Jane Austen fans visited the Toco Hill Avis G. Williams Library for light refreshments, a brief introduction from the Georgia Region of JASNA about the history of the original unfinished novel, and a screening of Sanditon's first episode. Also on hand were members from the Atlanta Time-Travelers, a group of vintage clothing and historic costume enthusiasts dressed in Regency attire.
Cast members Richard Tretheway and Nathan Gilbert of This Old House came to GPB on February 6 for a special evening with delighted fans of the show. As television's original home improvement program, This Old House has been inspiring viewers with renovation and DIY projects for 40 years. During the visit, Tretheway, a plumbing and heating expert, and Gilbert, a carpenter, shared stories, videos and behind-the-scenes production stories. Attendees were given the news that the show's team will soon be taking on a project in the Atlanta area that will be featured in future programs. In addition, members of Atlanta's Lifecycle Building Center, a nonprofit that works to reduce and repurpose construction solid waste and redirect affordable building materials, conducted a live demonstration in the GPB studio of how to remove cabinets and other materials in your home in a safe way that can also preserve them for future use. You can learn more about their work and how to donate materials on their website.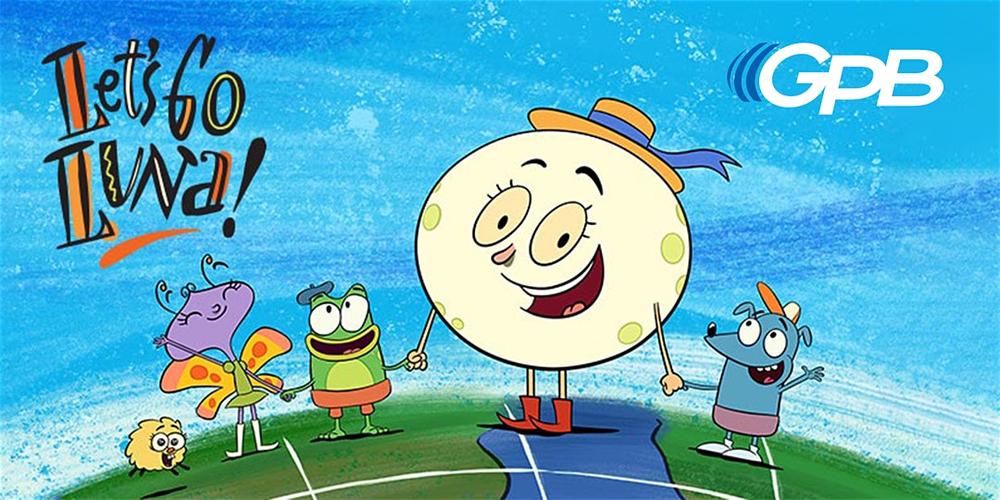 It's no secret that our PBS KIDS events are very popular at GPB! On February 14, our Let's Go Luna screening sold out of free tickets. Families were invited to come to our atrium and conference room starting at 10 a.m. for coloring activities, Connect Four, and spell-your-name games with free stickers for all attendees. In addition to the screening of a Let's Go Luna episode focused on local farming techniques, families were invited to complete a Valentine's themed art project using stencils and finger paints.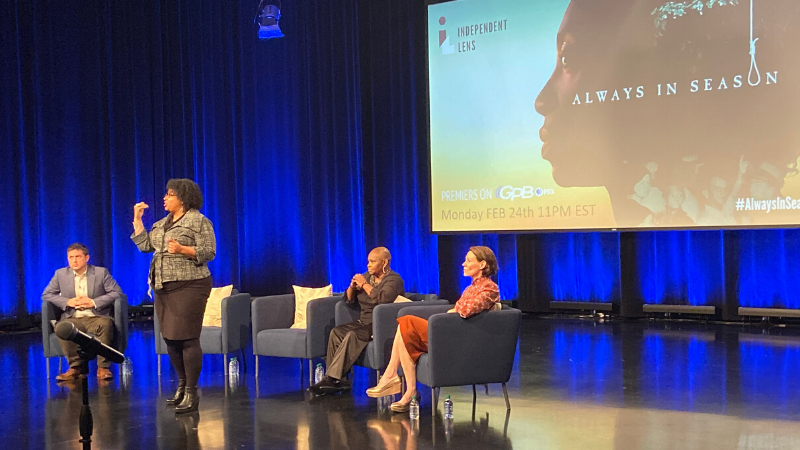 Finally as part of our Independent Lens Pop-Up series, we hosted a special screening of Always In Season on February 11. The film centers on the case of Lennon Lacy, an African American teen who was found hanging from a swing set in Bladenboro, North Carolina, on August 29, 2014. Despite inconsistencies in the case, local officials quickly ruled Lennon's death a suicide, but his mother, Claudia, believes Lennon was lynched. After the screening, GPB Radio's Virginia Prescott, host of On Second Thought, moderated a panel with filmmaker Jacqueline Olive, producer and director of Always In Season. In addition to Olive, other members of the panel included Jason Morgan Ward, Director of Graduate Studies, Department of History, Emory University; Rev. Dr. Theophus "Thee" Smith, co-founder, Southern Truth and Reconciliation; and Cassandra Green, director of the Moore's Ford Bridge Lynching Reenactment. 
Olive's film weaves in other incidents of racial violence, including the Moore's Ford quadruple lynching, which took place in 1946 in Monroe, Georgia less than one hundred miles from Atlanta. Green annually dramatizes the incident in hopes the victims are never forgotten and as a way to encourage the community to come forward with information that might bring the perpetrators to justice. In addition to Green, other re-enactors attended the screening as part of the audience.
Are you interested in attending future events at GPB? Here's a few of the free events we've got coming up in Atlanta and throughout the state of Georgia. We can't wait to see you!
The Gene: An Intimate History screening and discussion - March 10, 2020 - Atlanta, Georgia
East Lake Meadows: A Public Housing Story preview screening and discussion - March 11, 2020 - Atlanta, Georgia
Xavier Riddle and the Secret Museum Screening Party - March 13, 2020 - Atlanta, Georgia
East Lake Meadows: A Public Housing Story preview screening - March 19, 2020 - Macon, Georgia
Grand Opening of Panola Mountain's Outdoor Classroom - April 4, 2020 - Stockbridge, Georgia
Secondary Content
Bottom Content