Section Branding
Header Content
Political Rewind in Athens
Primary Content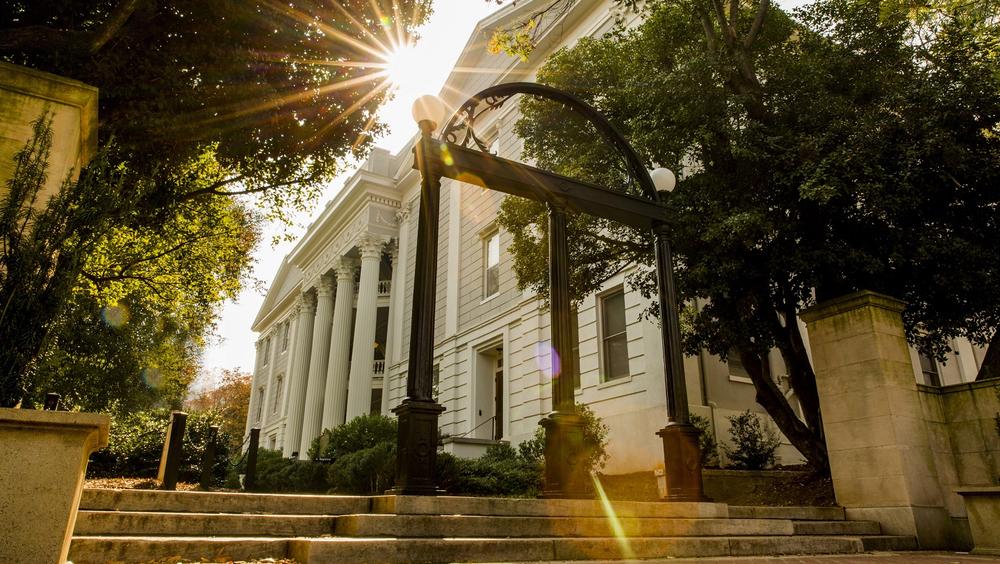 Because we produce Political Rewind in a radio studio here at the headquarters of Georgia Public Broadcasting in Midtown Atlanta, and don't have audiences in to watch the show, I'm always a little overwhelmed, and certainly thrilled, when I see the response we get when we take Political Rewind on the road and do the show in front of live audiences.
This week, we traveled to the campus of the University of Georgia in Athens and recorded the show in front of more than 200 students, state legislators (Senators Bill Cowsert and Frank Ginn and Rep. Houston Gaines were there), professors and residents of Athens. And once again, I was moved by how much our daily discussions about politics in Georgia and Washington seems to mean to all of you who listen. The AJC's Greg Bluestein and Jim Galloway have become popular fixtures on the show, and in Athens, where they both attended college, they were greeted with particular enthusiasm.
At one point the conversation grew heated over the impact of HB 481, the just-passed bill that will all but outlaw abortion in Georgia. It gave me an opportunity to remind the people gathered there of one of the hallmarks of our show: that for the five years we've been on the air, the most important value we promote on the show is respect. We believe in balanced, civil conversation – a rarity in the world of radio and TV political shows these days. When I reminded our audience of that fact, they quickly embraced it. If Political Rewind can make even a small impact on encouraging people to talk – and more importantly – listen to each other respectfully, I'll be satisfied that we've done something meaningful.
There was another moment in Athens that made an impression on Galloway, Bluestein and me. There were many enthusiastic Stacey Abrams fans in attendance. When I asked for applause from those who hope Abrams will run for president, no one applauded. The room was silent. But when I asked about a bid for the U.S. Senate in 2020 or a re-match with Brian Kemp in 2022, both were greeted with lots of clapping. So, who knows, Athens? Maybe your informal focus group will have an impact on Abrams as she moves forward!
To all those who played a role in bringing us to Athens, including Prof. Audrey Haynes, WUGA general manager Jimmy Sanders and Business Manager Cathy Bradberry, my thanks for a great evening! And to all of you who turned out in such big numbers to watch the show, I hope you were glad you were there.
Secondary Content
Bottom Content