Section Branding
Header Content
Independence Day Specials On Radio and TV
Primary Content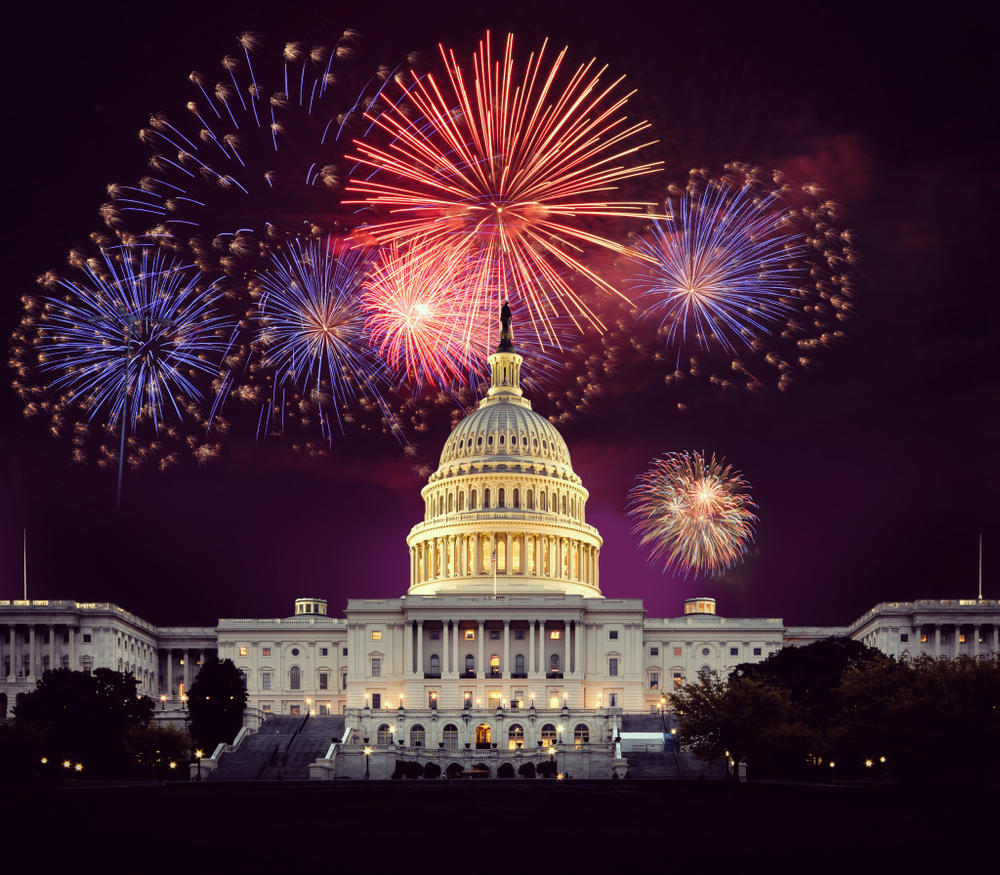 Why do we shoot fireworks on July 4th? For that matter, what if we can't get to an Independence Day celebration to see the fireworks? What other options do we have?
Don't worry! The answers to those questions can be found on GPB Radio and TV. On July 3 and July 4, we're airing specials that will teach you more about our country's independence day and give you the best view of a fireworks show from the comfort of your living room couch.
Here is a summary of the programming schedule.
Television:
Capitol Fourth: July 4 at 8 p.m. (Repeats at 9:30 p.m.)
This year actor/singer John Stamos hosts the annual celebration of the nation's birthday. Performers include Trace Adkins, the Beach Boys, the Blues Brothers (featuring Dan Aykroyd and Jim Belushi), "Hamilton" star Phillipa Soo and military bands. Fireworks cap the end of the show, so you can watch that from the best seat in the house. It's available online for streaming on YouTube so you can watch it here too.
Radio
Innovation Hub - Looking for America: July 3 at 9 a.m.
In place of our regular show "On Second Thought",  we air this documentary that investigates the American experiment as it nears almost being 250 years in existence. How well is the system of government working? How is the American Dream faring? How aware are citizens of the geography that has shaped its ideology?
Georgetown professor Jason Brennan joins the conversation while journalist Robert Kaplan takes listeners on a road trip across the country's mountains, plains and rivers.
Capitol Steps: Politics Takes A Holiday: July 3 at 2 p.m.
While the "Political Rewind" insiders take time off, the Capitol Steps crew fill in. Celebrate the day before the Independence Day holiday listening to the troupe poke fun at politics with skits and songs.
Independence Daze: A History of July Fourth: July 4 at 9 a.m.
Since our administrative offices are closed, the "On Second Thought" team will be on holiday preparing their grills for barbecues. The "Backstory" team will take over to bring a classic episode that traces how July 4th went from just being an "also-ran" among national holidays to becoming the most sacred day of the American secular holiday calendar.
Secondary Content
Bottom Content