Section Branding
Header Content
Volunteer Opportunities At GPB
Primary Content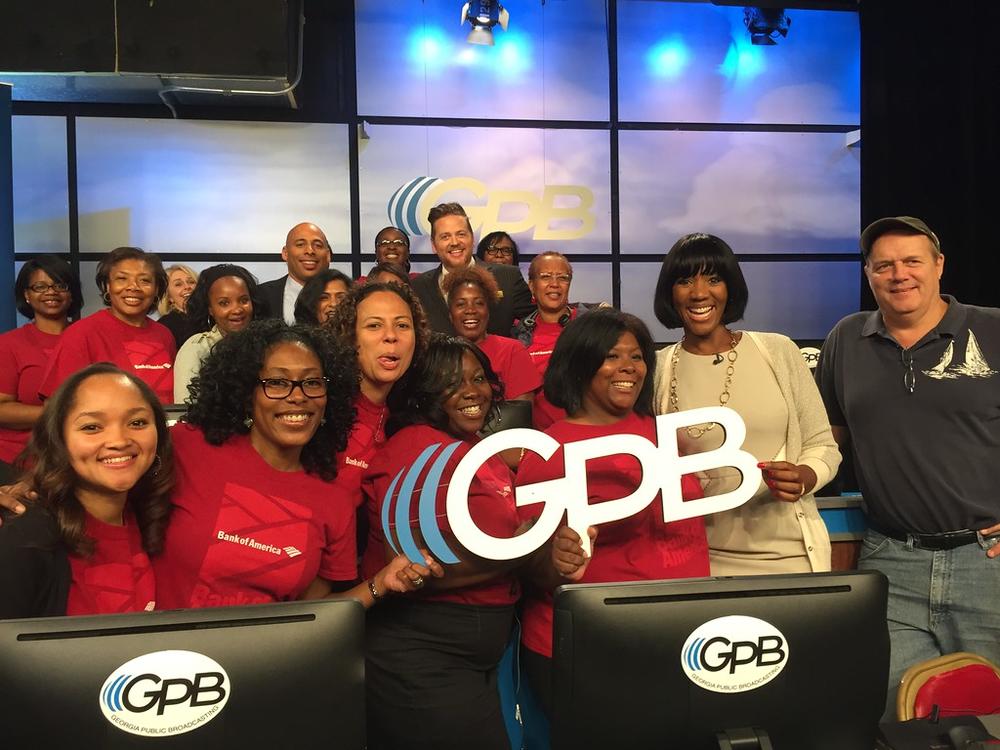 Ever watched a television pledge drive and wondered how the people in the studio answering phones became volunteers? Did you also have the desire to answer phones yourself?
You'll be happy to know that becoming a radio or television pledge drive volunteer at GPB is an easy process. To get started, all you have to do is fill out a volunteer form.  Once your information is received and processed, our Volunteer Manager will contact you and take you through the next steps.
As a radio or television pledge drive volunteer, you'll be trained on how to take phone calls and enter pledge contributions into a computer system. The time you put in won't be all work and no play. You'll receive a full meal with dessert and have a chance to win a few door prizes.
If a PBS celebrity like a member of Celtic Thunder or Rick Steves is in studio,  you may have the opportunity to take a photo with them as they are pretty friendly. And of course, you may appear on camera!




Author and nutritionist Haylie Pomroy paid us a visit during our summer television pledge drive in 2015.

Does your company or community organization need a way to give back? We encourage you to volunteer as a group then. Volunteering as a collective offers wonderful exposure. You'll be able to wear your organization's t-shirt or buttons on-air. Plus a group spokesperson is often interviewed during the television pledge drive, providing another source of free publicity.
Volunteer groups are also trained and receive a meal during their time of service. If you are interested in volunteering as a group, fill out the group volunteer form.
Events And Office Volunteers
If you're too shy to answer phones on television or for radio pledge drives, but still want to contribute, we can use your help in the office or during events. As an event volunteer, you would assist during functions at GPB headquarters and at festivals or screenings where we'll have a presence. Typical duties consist of setting up for the event, checking in guests or handing out GPB water bottles at our table at a festival.




A volunteer is overjoyed at winning some GPB swag during a raffle during her shift.

If you're a computer wiz or administrative dynamo, consider donating time in our office to assist with day to day operations. Duties may include filing, data entry and handling big mailings. Indicate your interest in being an event or administrative volunteer in the volunteer.
Whether you decide to volunteer during our pledge drive, in the office or at events, know that your help is invaluable and overwhelmingly appreciated. We look forward to having you onboard.
Have you ever volunteered for us during a pledge drive or at an event? We thank you for your help and encourage you to share a comment.
Secondary Content
Bottom Content