Section Branding
Header Content
Toombs, Telfair Flash Some Middle-Georgia Muscle
Primary Content
Buddy Martin was the defensive coordinator at Toombs County under Richie Marsh for seven years before Marsh told him was heading back to Florida to coach after the 2022 season.
"He's like family to me. That's how close we are," he says. "He was as close to my dad is to me when I was growing up and someone I really looked up to. He coached me for three years in middle school and until then I thought he was an uncle or a cousin.
"He's my brother. I learned a lot from him."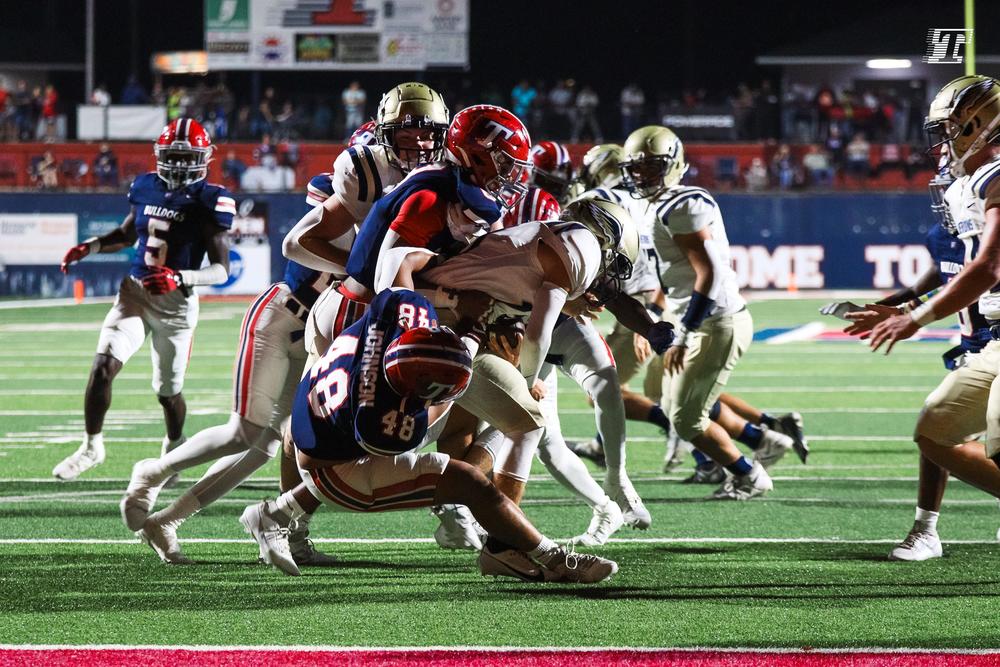 And now Martin is head coach and athletic director this season, but he's not doing it alone by any stretch of the imagination. The superintendent and the county administration are showing a lot of confidence in him in those roles and, in the Lyons community he's been a part of for seven years, it has been a smooth transition.
"I am blessed to have this opportunity in this tremendous community. The challenge is to continue to improve and get better," he says.
After going 6-5 last year, the Bulldogs are out of the blocks at 6-0. The defense has been about as stingy as it gets in high school football, only giving up 28 points to date. Since the run of five region titles in a seven-year run in the 1990's and 2000's under Mark Stroud, there's only been one double-digit season since -- the 2017 season under Marsh, Martin and that staff.
"I didn't set out to be athletic director initially," Martin admits. "But because of that, I've been pulled out of the weight room full-time. But I now see my greatest task is to serve the coaches on the staff, be available, and make sure we all have what we need. I enjoy doing all the administrative tasks, but going from a DC to a head coach has been a transition."
He was a head coach before in Florida, but he was also in charge of a position group. He didn't get to see what else was going on. Now, he gets to see the bigger picture at practice.
"It's neat," he says. "There are challenges… when to know not to micro-manage, letting the other coaches coach, and holding us all accountable. It's a different role to adjust to, for sure.
"The biggest thing, when I was offered the job as head coach and athletic director, is I said, 'I have to have some help' and especially in the fall. As a matter of fact, my superintendent was in this morning to catch up with me and my assistant AD meets with me every Monday morning to update me on things. I wouldn't be able to do any of this if not for all the people around me."
When I asked him what he would have said if Toombs would have a 6-0 start, Martin "thinks that would have been fricking awesome." They had a quarterback transfer in to play there and he says it's a young, talented group. Three freshmen start on defense, and he had a feeling they were going to have this kind of beginning.    
"We have only nine seniors," Martin says. "But the biggest thing is to make sure we stay focused, we have the leadership on hand, and that we stay focused going forward. I mean, you go to church and you go to the grocery store and people will talk to you about it. We have to fight human nature to relax now, but I do like our confidence.
"I'm proud of where we are. We have a great staff. They've done a phenomenal job and have coached their tails off. They've accepted the challenge and the kids let us push them as hard as we do. We're now to the point where we've got to win the ones people say we're supposed to win. So, now, let's flip the script on the ones folks think we have a chance to win."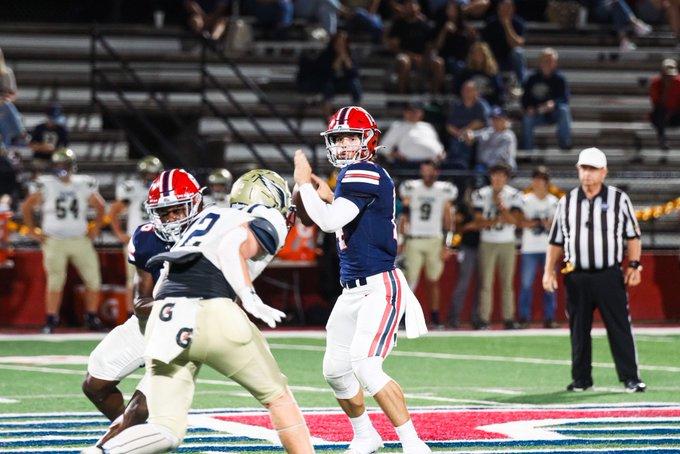 They'll get that chance this week in a Region 3-AA battle in Baxley against No. 2-ranked Appling County in a game that may go in figuring out the playoffs order in one of the toughest regions around.
"We've worked with Toombs in the past," Telfair County head coach Matt Burleson tells me after I told him who else was going to be in this week's column. "We've done some 7-on-7 work with them and some padded camps. We knew they were going to have a good year."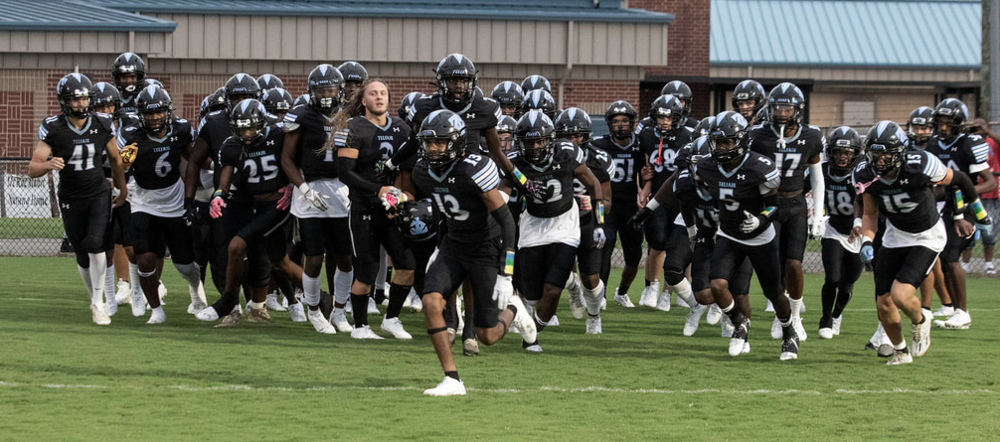 Burleson is in his 12th season in McRae and is coming off a nine-win, second-round season in 2022 -- the most wins since 1993. This season, they're ranked for the latest time in the calendar since then. They're 5-0, ranked No. 8, and have a huge region matchup with Wilcox County on Thursday night.  
"In 2021, we were young and we had a lot of injuries," he says. "In 2022, we had a good group and had a great year. So, after that, we talked about it with the veterans we have. We asked, 'How did we get here?' It was hard work, dedication, and we had a great off-season with a big attendance in the summer as well."
Oh... the Thursday date with Wilcox...
The game had to be moved because of a lack of officiating crews and Region 4 in Class A-D2 asks schools to slide a game away from a Friday once a season.
"It is one less day of prep, that's true," Burleson says. "But Thursday is more of a dress rehearsal. We do lose it and it does give the body a chance to rest. But our players are ready to go by Tuesday or Wednesday anyway. They want to go. We're out of school Friday and Monday on a bit of a fall break, so we get to keep in a routine instead of wondering when to bring players in as well."
Next week is also the Georgia National Fair in Perry and the whole region is off after this round. You get a chance to take a deep breath and reassess where you are.
"It's a big game. Their two losses are against Bleckley and Lamar County. They're undefeated in Class A. Last year, they won the region and we were runner-up and (Head Coach) Rob Stowe has done an excellent job there.  We have to be prepared and we'll go and do our best. We'll approach the game the same as all the other ones knowing it's a big game and we have to be on-point."
Everyone in McRae, Burleson says, is understandably excited about the season and this game. One of the biggest things is to focus on it and not your press clippings -- just enjoy it later.
But you know McRae will enjoy it leading up to Thursday night...
We will, too....
Play it safe, everyone... I'll talk to you soon...
Secondary Content
Bottom Content