Section Branding
Header Content
Football Fridays in Georgia: Answers From the GHSA - New NIL Rules, Reclassification, Replay, and More
Primary Content
On this episode of Football Fridays in Georgia Podcast, Jon and Hannah are joined by Dr. Robin Hines, Executive Director of the GHSA. Dr. Hines answers all the questions about the new NIL (name, image, likeness) rules, reclassifications, replay, and more.  Nothing is off the table in this exclusive interview.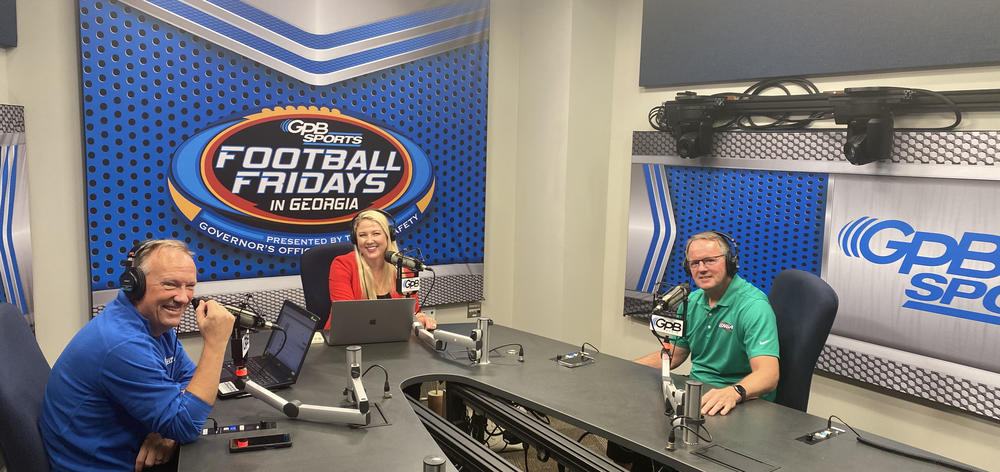 On NIL rules
Hannah Goodin: So let's start with the elephant in the room, and that is NIL. It passed 66 - 9. What all went into this decision to approve NIL for high school athletes?
GHSA Executive Director, Dr. Robin Hines: Well —
Hannah Goodin: I know that's a loaded question, Dr. Hines.
GHSA Executive Director, Dr. Robin Hines: It's really not. It's something that —
Hannah Goodin: Give us the elevator pitch.
GHSA Executive Director, Dr. Robin Hines: Yeah, we've obviously been looking at this for a couple of years and really been studying on it for the past year and a half. And of course, it's a topic, you know, clearly nationwide. As a matter of fact, you know, prior to, you know, our having some type of rule surrounding NIL, which I'll get into, people don't — it's not what people think it is, you know, a little bit later. But there are currently 31 state associations that are doing something now, before we did. I mean, it's coming. It's going to be here and it's just a matter of, you know, are you going to, you know, get your hands around it and make sure that it's what it is that you need to do. But the thing is, people hear NIL and immediately, you know, I wanted to do this much earlier, but, I started talking about it and started writing about it now was getting — coaches said, "I can't believe you want to pay kids to play football," you know. Well, I don't. And — and we don't want to do that. It's built on the premise that individual's name, image and likeness belong to them. What does not belong to them are the intellectual properties of the association, the school, the school district and that sort of thing.
On adding replay review
Hannah Goodin: You did a test run during the Corky Kell Classic. How did the test run of replay go? And — and were there any changes made after after that.
GHSA Executive Director, Dr. Robin Hines: It went off without a hitch. And, you know, I can't recall the number of reviews there were, but there weren't very many. And they all went the way that the officials called it on the field. So, you know, what I've said all along is our officials are awesome and they get it right 99.9% of the time. And I can say that going back a long time ago when I was a coach. You know, when I first became a head coach, I fussed all the time, way too much and and that sort of thing. And then I would go back and look at the film of what I was fussing about. And they were right most of the time. And I realize I looked at things through my biased eyes and we have great officials in our great state. But at the same time, In a game that big where we had the technology available to us, we really need to make sure that we get it right and —
Hannah Goodin: We're still human. Mistakes happen.
GHSA Executive Director, Dr. Robin Hines: Yeah, and I'm telling you, the association, the coaches, the officials, everybody involved were for this, you know, move to video review. So we feel really good about it.
Secondary Content