Section Branding
Header Content
Fast Start Puts Therrell Panthers on Playoff Radar
Primary Content
I took a drive to Southwest Atlanta and made the turn on Panthers Trail to Therrell High School. I found the practice field busy with the football team at one end while the girls flag football team on the opposite end. But what attracted my attention most was just behind the end zone. A pair of young deer had made their way inside the gate to the practice field and stood, with no fear, watching the teams practice.
Well, I heard that the community was excited about Therrell football this season. I guess even the deer are curious and wanted to get a closer look. The Panthers are 4-1 after the first five games of the season. Neither the students on the field nor the deer are old enough to remember the last time this happened. Head coach Broderick Jamison remembers it very well.
"That was my senior year in high school," recalls Jamison. "I was on that team. That was the last year that we went to the playoffs. That's what we are trying to do, get it back to that point right there."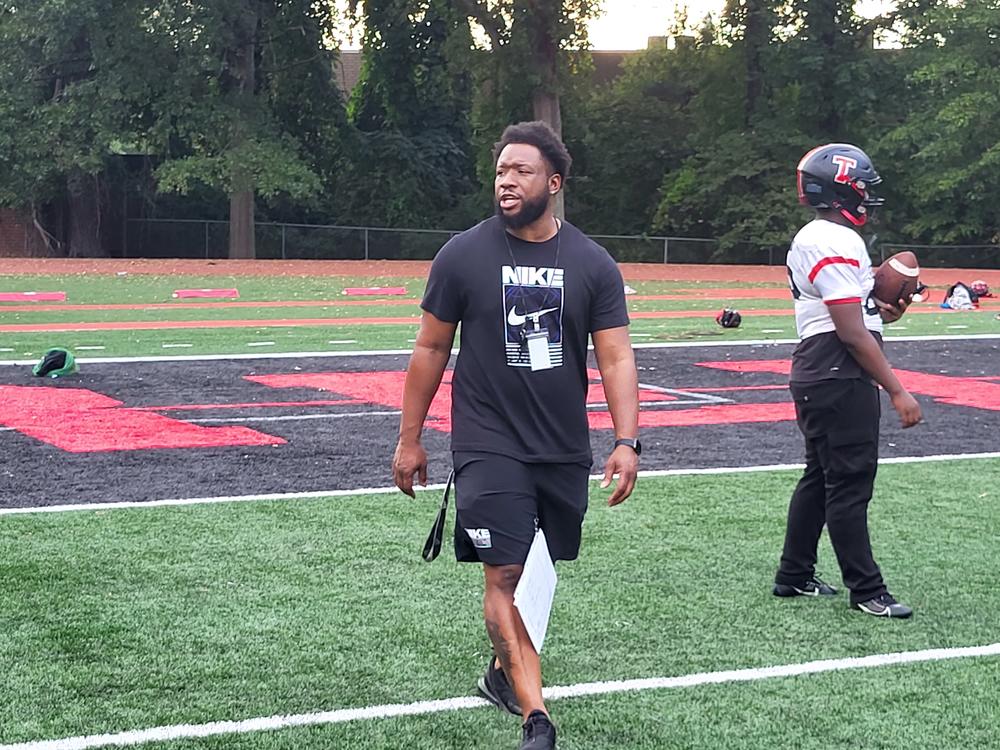 According to the Georgia High School Football Historians Association, that 2002 Therrell team went 6-5 and suffered a heartbreaking one-point, first round loss to a Grayson program that was in just its second full season of varsity football. With several coaches in his family, Jamison knew what his vocation would be and set his sights on someday returning to Panthers Trail.
"When I graduated, I always wanted to go back and coach where I came from," says Jamison "My granddad coached there, my uncle coached there. All my family went there. That Ben Hill community means a lot."
Jamison worked as an assistant at Hughes and for five seasons at Douglas County, always keeping an eye on Therrell. Then it happened.
"The previous coach had taken the role as the AD," says Jamison. "I was at Douglas County with Johnny White. He said that the job had come open and I needed to apply for it. He helped me out a lot with it. He helped me with interview questions and things like that. I went there, interviewed and was chosen for the job."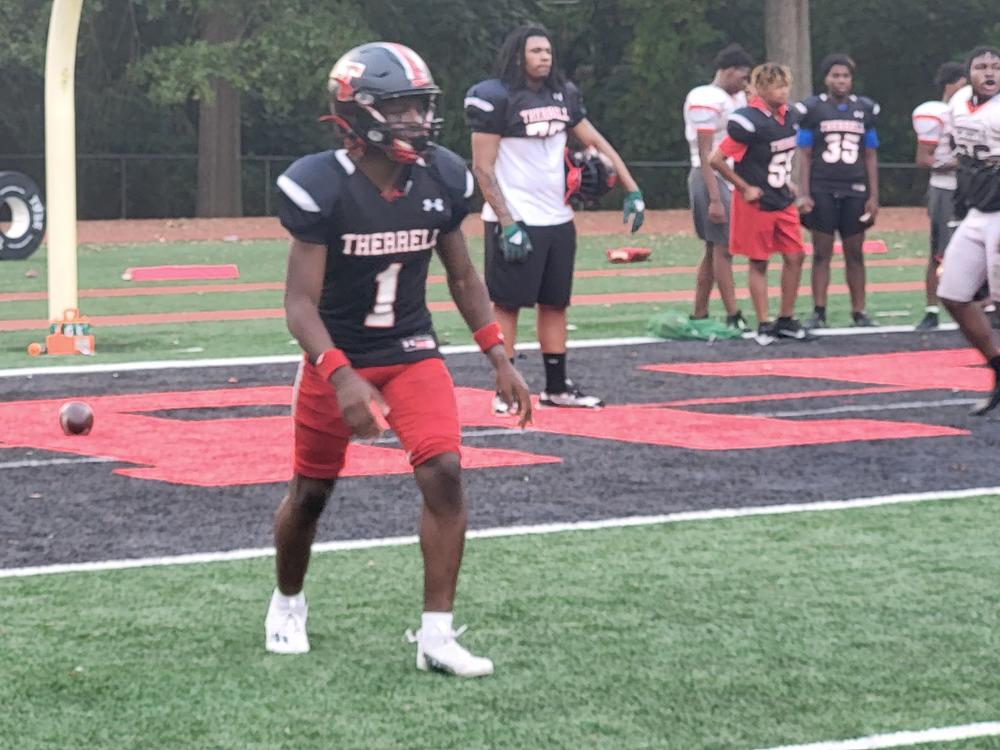 White is both mentor and cheerleader for Broderick Jamison and is thrilled for the success that he is having.
"He is a great coach and leader," says White. "I knew when he came to Douglas County with us, his aspirations weren't just to be a head coach but a head coach of his alma mater. That's his community and he wanted to put a product on the field that they could be proud of. I'm very proud of the things he's doing at Therrell. We support each other weekly."
One of the keys to White's success is getting students who play their youth football in Douglas County to attend high school there. Jamison took a page out of his mentor's book.
"That is the same approach I have taken with this job," says Jamison. "Just being able to keep the guys who are produced in the area has been a plus. I have been able to keep the guys that came in my first year at Therrell. They are juniors now and many of them started their ninth-grade year. This past year I had 30 freshmen come in, most were players from Bunch Middle. Last year with the team going 6-4, the community is starting to believe. They can see the change."
Jamison can see the change, too. The Panthers enjoyed a fruitful and productive off-season that resulted in a headache for the coach.
"The numbers grew so much after a winning season," says Jamison. "My first season I finished with 25 players for the last game of the season. Now I have 76 guys on my roster. It's crazy because I don't even have enough helmets for everybody. We have a helmet shortage right now. I've never had this issue before. It's both good and it's bad. It's good because your numbers are up, and I can practice the way I want to. It's bad because you have guys that want to get out there, but there are no helmets, so they can't."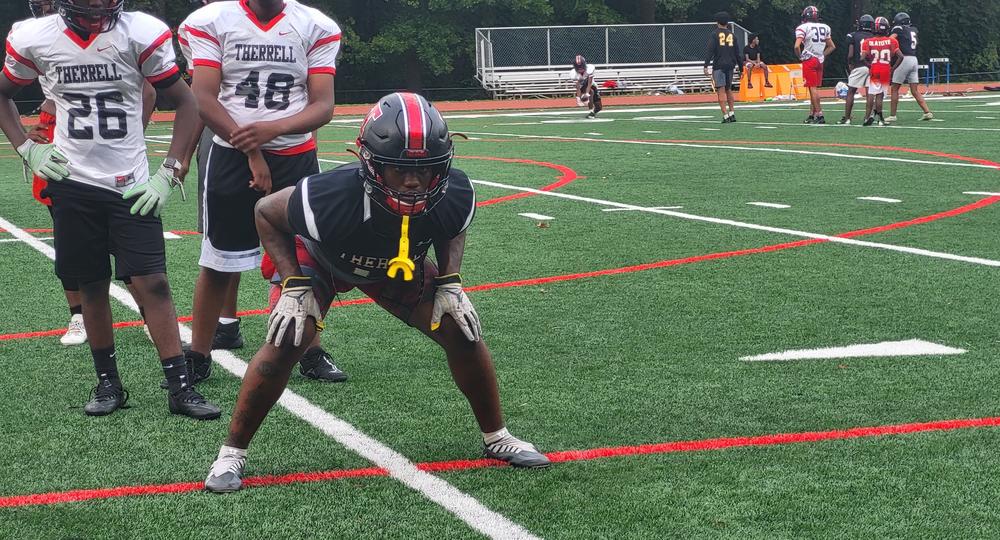 The Panthers opened the season by winning their first three games before opening region play against North Cobb Christian. It was a tight game for three quarters, then the Eagles got the upper hand.
"We hurt ourselves in that game," recalls Jamison. "That was a game that we should have won. It slipped away from us. They threw a halfback pass in the fourth quarter and scored. They got an onside kick and that really hurt us. Kudos to their coaches, they did a great job of calling the right plays at the right time."
Last week the Panthers shook off their disappointment with a great week of practice before facing a South Atlanta program that beat them 48-18 last season. This time would be different with team captain Ahmad "Boogie" Bridges making plays on offense and defense. There was Quintorion McClendon, who had four catches for 160 yards and three touchdowns. On defense Jeremiah Hardeman made 11 tackles and pulled in an interception. Great work from a player who had a decision to make before the season started.
"This is his first year playing linebacker," says Jamison." "He had been playing defensive line. Before the season we talked with him and told him that if he wanted to go to school, he needed to play linebacker, because he is an undersized lineman. He accepted the role and has done a great job for us so far this season."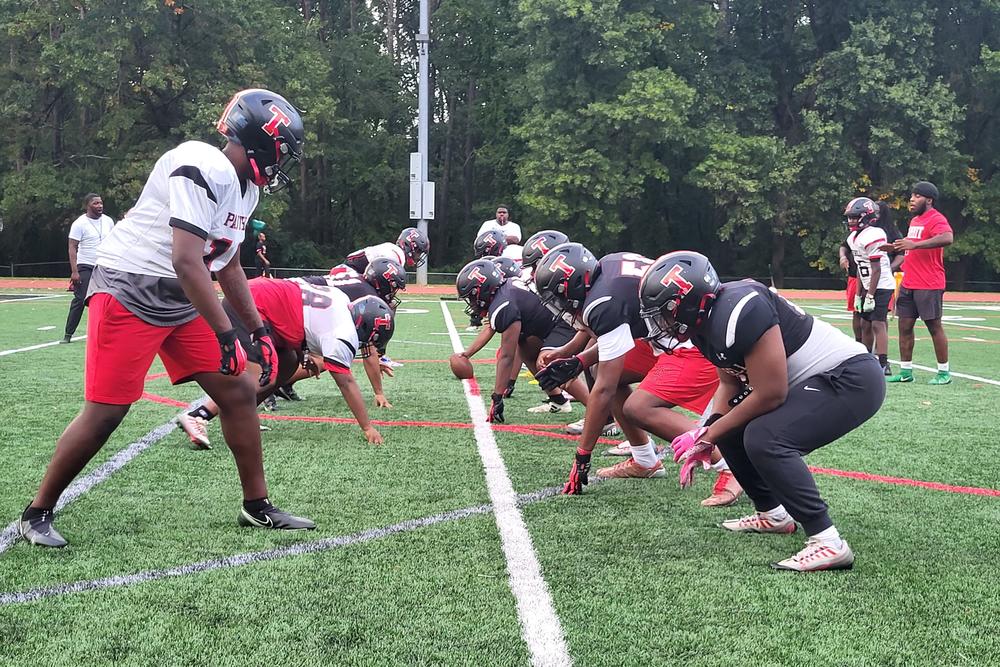 The scoreboard reflected the 35-8 win over South Atlanta that improved the season mark to 4-1. The celebration was short, as this week Therrell faces its biggest rival in Washington. The two have met 42 times with the Panthers winning 21 and the Bulldogs winning 21. The 43rd meeting will be the tie-breaker and could greatly impact post season seeding.
"They got a good team over there," says Jamison. "They have a good coach in Coach (Justen) Rivers. Since I've been back we have not beaten Washington. It would mean a lot to the program, and it would mean a lot to the kids. A lot of them know each other. It would also open some eyes to our program and make some believers."
Secondary Content
Bottom Content