Section Branding
Header Content
Greene County's Unbeaten Start Has Them Celebrating at Exit 130
Primary Content
These are exciting times in Greensboro, Georgia. The Greene County Tigers are off to a 5-0 start for the first time since 2005. You don't have to take my word for it, just drive east from Atlanta on I-20 across Lake Oconee. You won't have to search for them.
"Exit 130, that's where you can find us on I-20," says Greene County coach Terrance Banks. "It's how we identify Greene County whether you're from Greensboro, or Siloam, or White Plains or Woodville. When you say Exit 130. It's the rallying cry.
"Everything we do is for the people who live off that exit, because they bleed black and gold, and they love Greene County Tiger football."
The Greene County faithful is excited about an experienced team that returns six starters on offense and seven starters on defense. Friday night the Tigers beat Oglethorpe County 14-7 to avenge a 34-33 loss to the Patriots a year ago. It was a big night for the Greene County "D."
"Our defensive is playing phenomenal football right now," says Banks. "I can't say enough about how well they are playing every week. Just keeping the opponent out of the end zone and stopping drives, that was key for us. We probably had eight tackles for loss and we had two interceptions."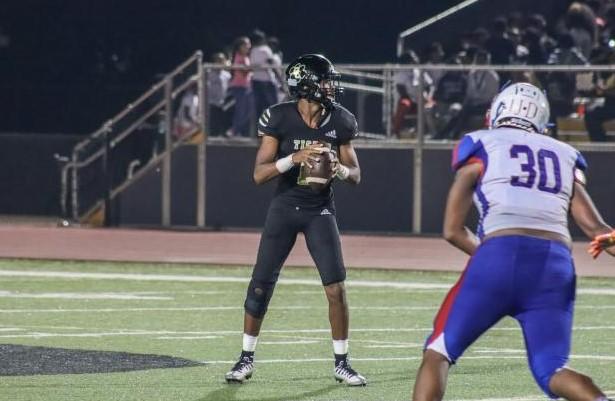 Banks is pleased to have a team with some proven leaders on the field. A veteran field general is always a plus and in Class A Division II that means he practically never leaves the field. He was one of the keys to Friday night's victory.
"Our quarterback and safety Steve Miller stepped up again with another interception for us," recalls Banks. "He has been big as a two-way player for us. Of course, leading our offense, he scored two touchdowns. We had an injury to our offensive line, and he was able to keep our team calm in the face of adversity."
This is Banks' second season leading the Tigers, who went 6-5 with a playoff appearance in 2022. After a successful tenure at Newton and stops at Tri-Cities and Meadowcreek, Banks seems to have settled in at Exit 130.
"We're running the same plays at Greene County we ran 10 years ago in my first year as head coach at Newton," Banks says. "I didn't find a new play book. We are just letting kids know we trust them and believe in them and allowing them to figure out how to make plays."
Having been at bigger schools, the coach had to make the adjustment to a smaller enrollment. Many of his players are two-sport athletes and that can impact spring football. The Tigers' 400-meter relay team won the state championship last spring. The coach celebrates and looks at what the smaller enrollment makes possible.
"I have found that we can bring more kids out for football and give them the opportunity to play,
 says Banks. "Our locker room holds 53. We currently have about 58. I think for a Class A school to have those kinds of numbers is big."
The team is unbeaten, participation numbers are up, and the community is loving it all. Oh, but there is much more. The coach frequents a dining establishment that is apparently the place to see and be seen. Yesterday Café is a spot where you might see Pro Football Hall of Famer Lynn Swann, or former Virginia Tech Football Coach Frank Beamer. Georgia Coach Kirby Smart has been known to stop by on his way to or from the lake. That's all nice, but Banks would rather focus on the food.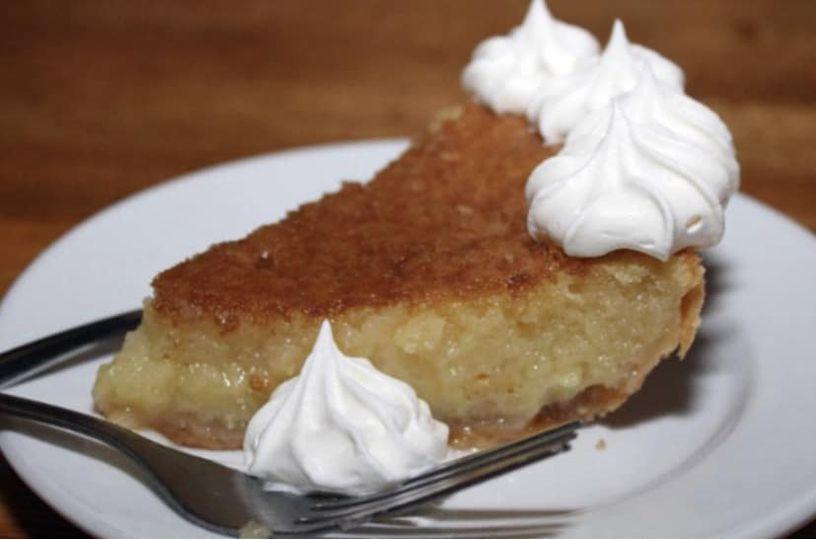 "They are known for their world-famous buttermilk pies," says Banks. "They are only open for lunch, so you have to get there between 10 and 2. Everybody is trying to get there for Ollie's Chicken. Which is grilled chicken with chipotle ranch, cheddar and jack cheese and bacon on it. You get that with some green beans and collards."
OK, I'm keeping notes. I take Exit 130 to watch Greene County Tigers football and hang around for the buttermilk pie. Sounds simple enough to me, but the thing that won't be simple is getting wins in Region 8-A. After taking this Friday night off, Banks and the Tigers host Towns County next week to open play in one of the toughest regions in the state.
"When I was in 7A football (Grayson, Archer and South Gwinnett) my region was like the SEC or Big 10 of 7A," recalls Banks. "Now it feels like I'm in the SEC of 1A Division 2 when you talk about Warren County, who several years ago went to three quarterfinals in a row. You have Washington-Wilkes and the tradition in Lincoln County, then you add Aquinas. Our region is tough. It's tough to make the playoffs and I don't think anybody is looking forward to playing the No. 4 seed from this region. We are sure to be battle tested by the time we get to the playoffs."
Secondary Content
Bottom Content