Section Branding
Header Content
Perfect Start Revives Dalton's Dreams of Glory Days
Primary Content
Coming off a 6-6 season and advancing to the second round of the state playoffs for the first time since 2016, folks around Dalton were chomping at the bit for the 2023 season to start. A 35-14 win over North Murray was followed by a 50-14 victory over Sonoraville. It was cause for excitement for some, while others tapped the brakes.
"I'm not really surprised at the 2-0 start," says Dalton head coach Kit Carpenter. "The kids really worked hard. We matched up well with the first two teams that we played."
Then came last week and the third game on the schedule with Rockmart -- a Rockmart team that outslugged the Catamounts 63-42 last season in the first meeting between the two programs since 1979. If 2023 was going to be something special, the Yellow Jackets were a test this Dalton team had to pass. A school, a community and a coach waited to exhale.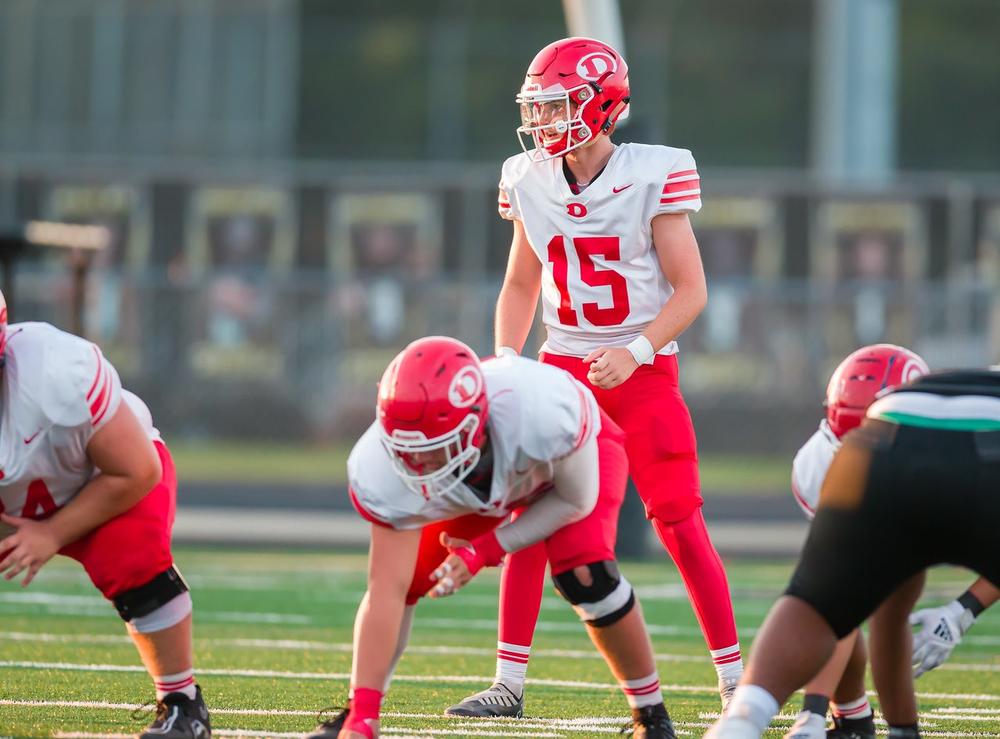 "I was just like everybody else," recalls Carpenter. "When you go against a team like Rockmart, that historically runs the ball well and is very physical. We had not been tested in that way, and we certainly rose to the occasion on Friday."
The test could not have gotten off to a better start. Ethan Long connected with Bubba Tanner for a touchdown and Adriel Hernandez ran for another score. The visiting Catamounts looked to be in charge.
"We got on them pretty quick, and in four minutes we are up 14-0," recalls Carpenter. "That's when they regained their composure and started playing well, and we didn't score again until overtime."
The grueling, physical contest that Carpenter expected materialized. Four quarters were not enough to determine the outcome, so on to overtime they went. In the extra frame Long found Tanner again giving Dalton a 21-14 lead. R.J. Storey's interception sealed the victory and brought the Catamounts record to a perfect 3- 0.
"They made some adjustments," says Carpenter. "Anytime you have two good teams going back and forth with each other, with great players, coaches are constantly making adjustments. It was like a game of chess."
One of the question marks facing Dalton this season was how to replace leading rusher Tyson Greenwade. Carpenter says that with Hernandez and Tanner, it has been running back by committee. It helps to have your offensive line from last season return and an experienced quarterback in Long, who threw for 211 yards and two touchdowns in the win over Rockmart.
"He played last year as a sophomore and really developed over the summer," says Carpenter. "He really makes good decisions. Ethan has grown up, mentally. It also helps that he is the offensive coordinator's son. He makes really good choices. He's a good leader."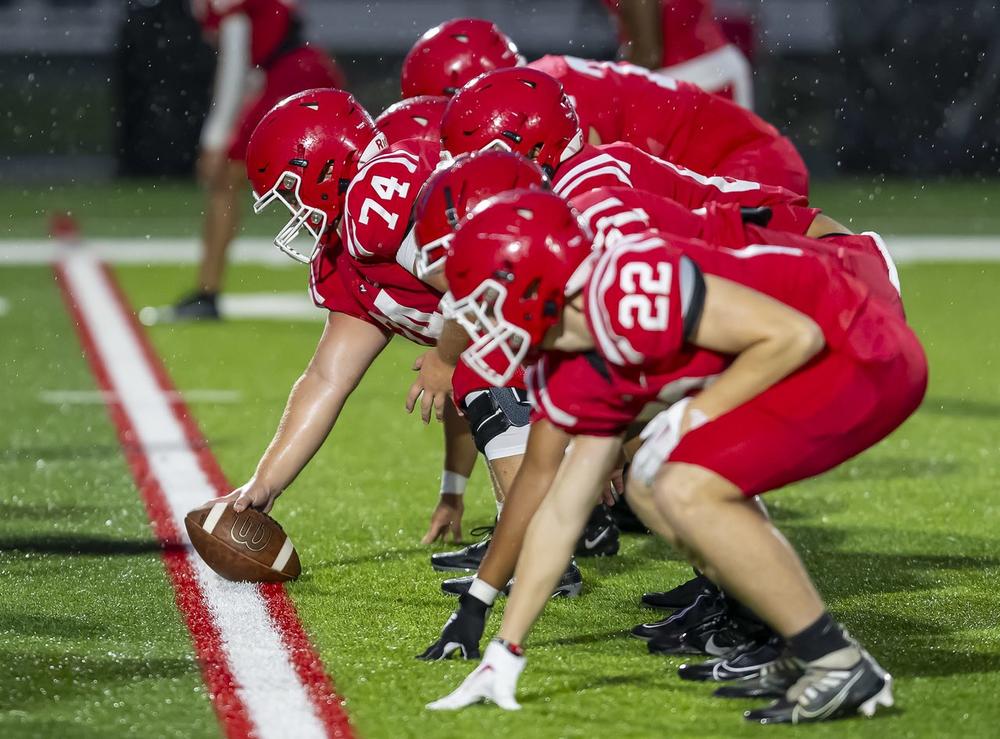 This week Dalton will host Lassiter, then next week face off against Cedartown. If this is to be a dream season for the Catamounts, they will have to do it the old-fashioned way. They will have to earn it. The coach would have it no other way.
"I inherited the schedule the first year," recalls Carpenter. "I knew what our region was like. So, you have to find games that can prepare you. Certainly, Rockmart is one of those games and Cedartown is as well. To have that game and the benefits of it being a physical game, before you head into region play, helps a lot."
That region, 7-5A is one of the toughest in the state. Woodland (Cartersville) is off to a 2-2 start, Hiram and Cass are well-coached teams with some of state's top recruits. Of course, Calhoun is Calhoun and Cartersville is Cartersville.
Dalton is a special place and has a unique high school football history. It's a community with people who will remind you of the glorious past -- of coach Bill Chappell's teams playing in six state championship games and of Dalton being a place that opponents dreaded visiting. A 3-0 start will revive some of those old conversations. Carpenter doesn't need to look up faded newspaper clippings. Now in his third season as head coach, Carpenter knows all about the expectations for Dalton football.
"Nobody is going to be harder on me than myself," says Carpenter. "I went to school here, I played here and this is my 23rd season. I've been here a long time. By taking over as head coach, I know what the expectation is, because I lived it. We just continue to work toward those expectations."
Secondary Content
Bottom Content