Section Branding
Header Content
Central Talbotton, Woodstock See Blue Skies After Ending Long Losing Streaks
Primary Content
A couple of high school football teams broke big losing streaks this past Friday night...
Central Talbotton snapped a 27-game streak and Woodstock broke a 25-game skid. And it meant a LOT to both schools to have this win on the board.
From 1990-94, the Hawks made five straight playoff appearances that ended in a semifinal berth. Since then, and the loss to Maurice Freeman and Brooks County by Harold Johnson's team, it has been a tough run for them. They've only won four games twice since ... in 30 years.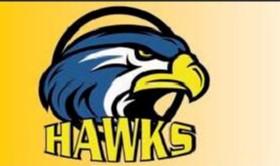 But new head coach Andrew Hall came home to take over the program after three winless seasons and the last win happening in November of 2019. Twiggs County had beaten them last season 48-0 as part of a season where the Hawks only scored two points all year.
That's not a misprint ... two total points.
They beat the Cobras 14-6 and have already scored 26 points in 2023 with a 1-2 record.
"It was a very energetic practice last week," Hall tells me. "We got better through the week and it was great to win in my hometown." When I asked what the spring and summer were like after he was announced as the new head coach, Hall admits that the kids wanted to work and wanted to win to break the losing streak. They accepted what he and the staff brought to the program from the beginning.
"There was a lot of teamwork going on all spring and summer," Hall says. "We practiced two times a day. In the morning it was from 8-11 a.m. and then, again, from 5-7 in the afternoon. We reached our goals in the weight room and on the track as well. They bought into the vision we had- even without any spring or fall scrimmages because of scheduling conflicts. They really have answered the bell."
Hall spent the last three years coaching at Chattahoochee County before returning and he brought a lot of experienced coaches with him with Columbus-area pedigrees, so they all know what it takes to win in one of the toughest areas around in Class A football.
Next up for Central is a game against No. 1-ranked Schley County at home Friday night.
"It'll be a big challenge, but we're not going to allow what happened last Friday get to us this week. We have to play our best ball this Friday at home. We have to be the best eleven out there and be disciplined, fast, and physical out there. We have to make tackles in the open spaces and make their QB earn it out there."
Coach Hall feels if the Hawks stick to those ideals, don't turn the ball over on a game-by-game basis, and stay mentally tough they'll continue to improve over time. He'll try to encourage his players and have them work as hard as they can to get things done.
"We're here to build a program," Hall says. "We have to sustain it and let it grow. We'll keep pushing."
Dan Devine has a history in the Lake Pointe area with his time at Etowah and West Forsyth. He knew the athletes of the area but missed the area. He's grateful that Principal Charley Ingham took a shot on him. The last win, before coming out on top of Lassiter, was in November of 2020 against Etowah.
"The losing streak was the elephant in the room, yes," Devine tells me. "We knew we had the talent here. But -- and I know this is going to sound very coach-speak -- we had to take it day-by-day and play-by-play. We did that Friday night.
"The only thing about it was that we had never been in a closing role since we had the lead at the half. And, really, that's the last phase of winning -- closing a game out."
Coach Devine's phone has only blown up since Friday night. The messages from alums, new and old, are there. Former coach Mike O'Brien reached out as well. That was big.
"We welcomed him back this summer," Devine admits. "And that's been a part of this, too... bringing him back to talk to the team and be a part of things here."
After his time in Valdosta (yes, THAT Mike O'Brien), he coached the Wolverines for seven seasons from 2003-09. He wrapped up his time with a second-round playoff appearance and a quarterfinals appearance before handing the keys over to Brent Budde.
"Last Friday night was like winning the Super Bowl," Devine says. "I mean, if you think about it, these seniors hadn't won since their freshman year. We wanted it so bad for the kids. We really did."
The Wolverines have a quick turn this week as they have a game with River Ridge on Thursday.
"We were in the meeting room the next day getting ready for them," Devine says. "Our whole coaching staff has done a great job looking over everything so far. We told the kids to enjoy the win Friday night and we'll see how we respond. Having one day less than normal may actually be a bit of a good thing and we'll see how they react to it. We have to get right back to preparing for the next opponent."
Coach Devine has said they have had a good week of practice so far and we'll all see what the next game is like for both Central-Talbotton and Woodstock going forward.
Well done with the wins, y'all!
Play it safe, everyone ... I'll see you soon!  
Secondary Content
Bottom Content